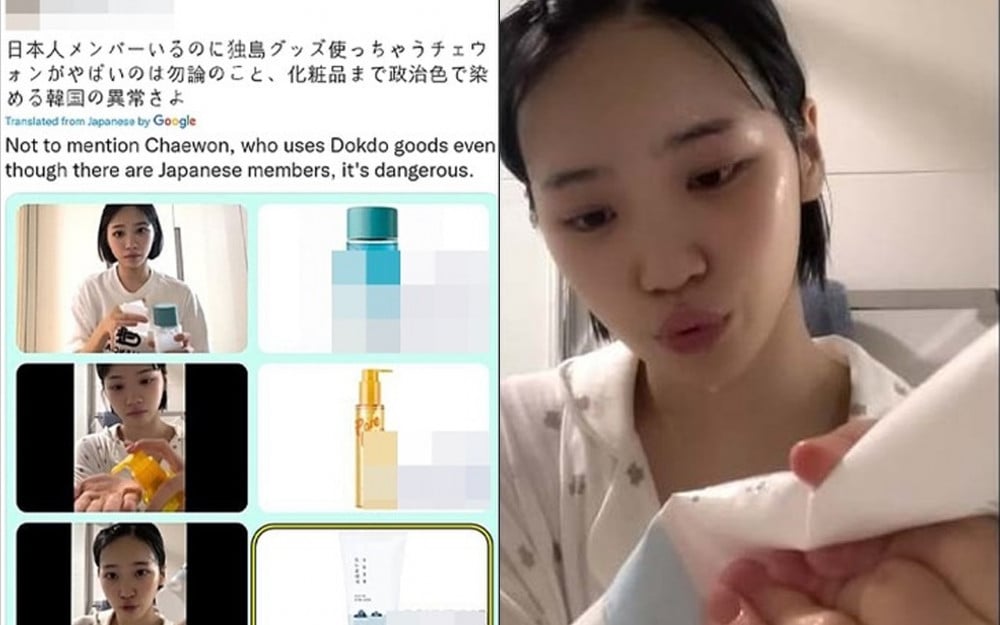 LE SSERAFIM's Kim Chaewon is currently receiving criticism from Japanese fans because she was seen using a Korean cosmetic brand called "Dokdo."

Recently, a V-log of Chaewon was shared on LE SSERAFIM's official youtube, and the idol was seen sharing with fans what goes on throughout her day. In the video, Kim Chaewon revealed her makeup routine and what she uses to erase her makeup. The part that Japanese fans took issue with was the product she was seen using.
After Chaewon wrapped up her schedule, she was seen erasing her makeup, and glimpses of the makeup product the idol was using were shown from time to time. One of the makeup brands was the Korean brand 'Dokdo.'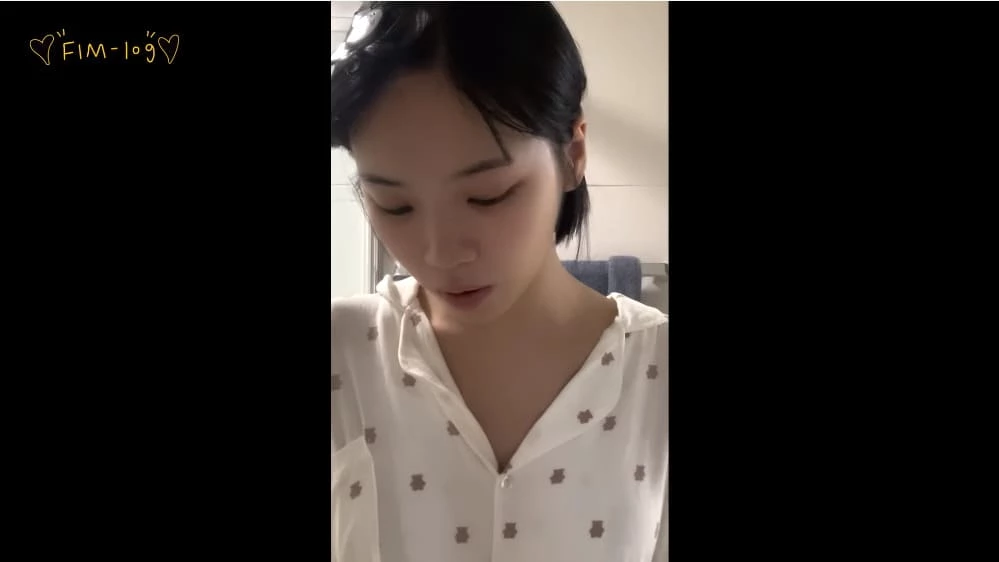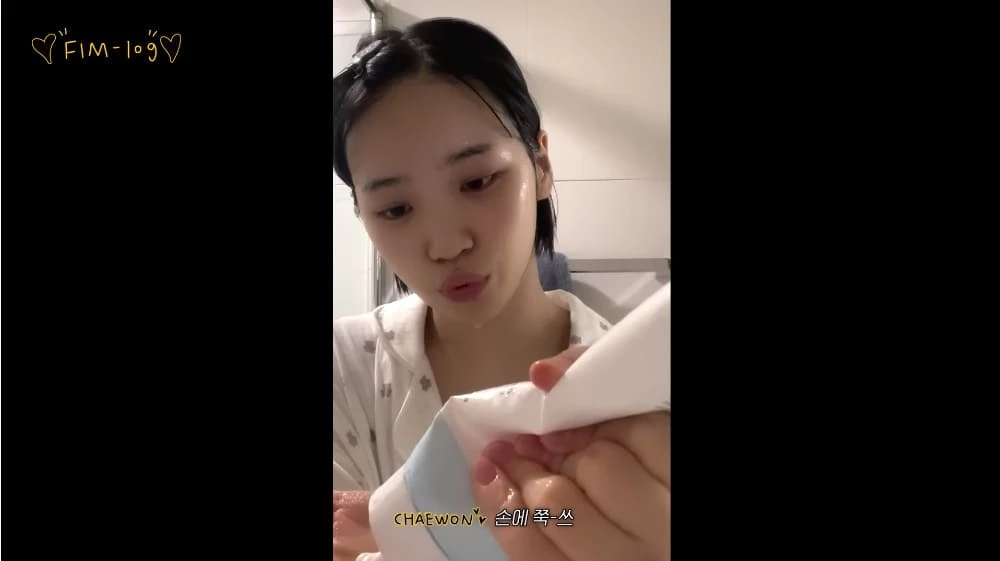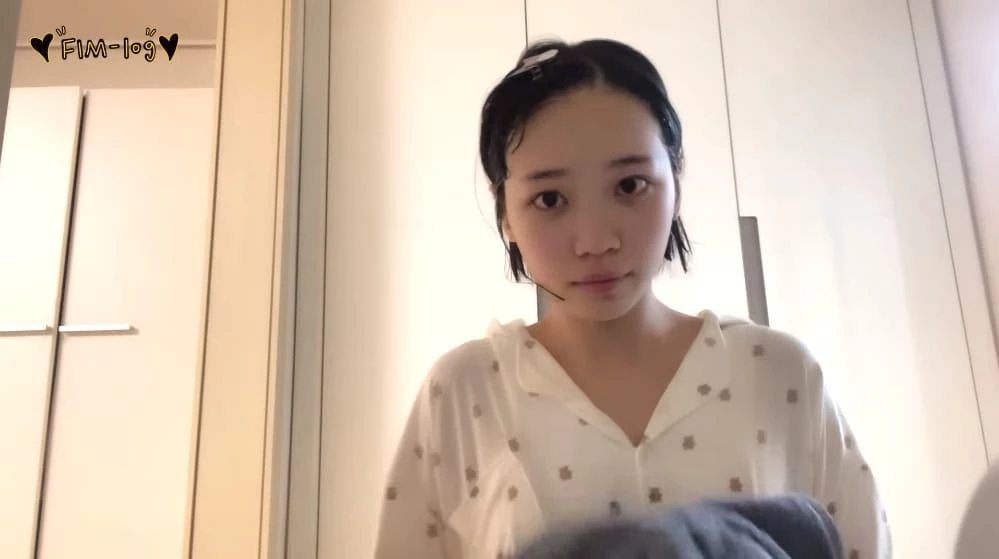 This quickly grabbed the attention of Japanese fans, who even blamed Kim Chaewon as anti-Japanese. This is because the islands of Dokdo have been at the center of a long-existing feud between Korea and Japan. For the past 300 years, the Dokdo islands have been at the center of a diplomatic dispute between the two countries to which country the islands belong.
Japanese netizens and fans criticized Kim Chaewon as senseless and have been attacking the idol online. Some Japanese netizens commented, "Garam (former LE SSERAFIM) member is better than Chaewon who uses 'Dokdo' products," "Her actions are dangerous using 'Dokdo' products when there are Japanese members in her group," and "She crossed the line using the 'Dokdo' product. She is supporting the sales of that product by using it."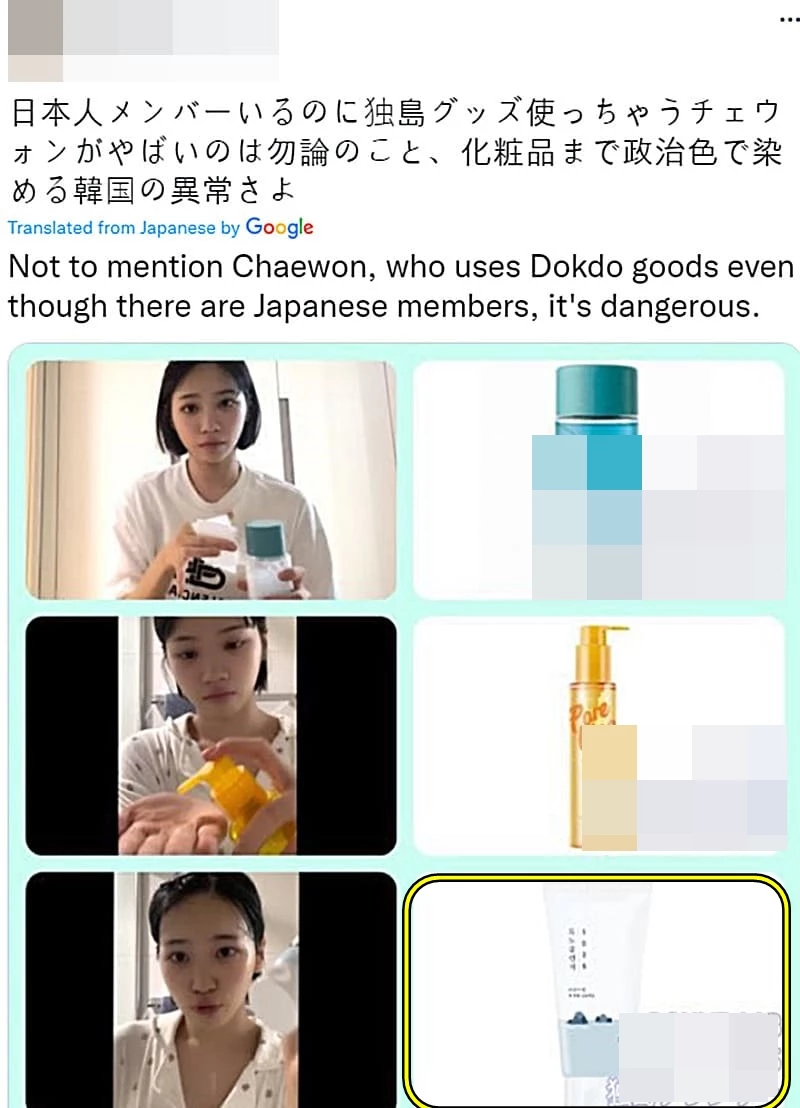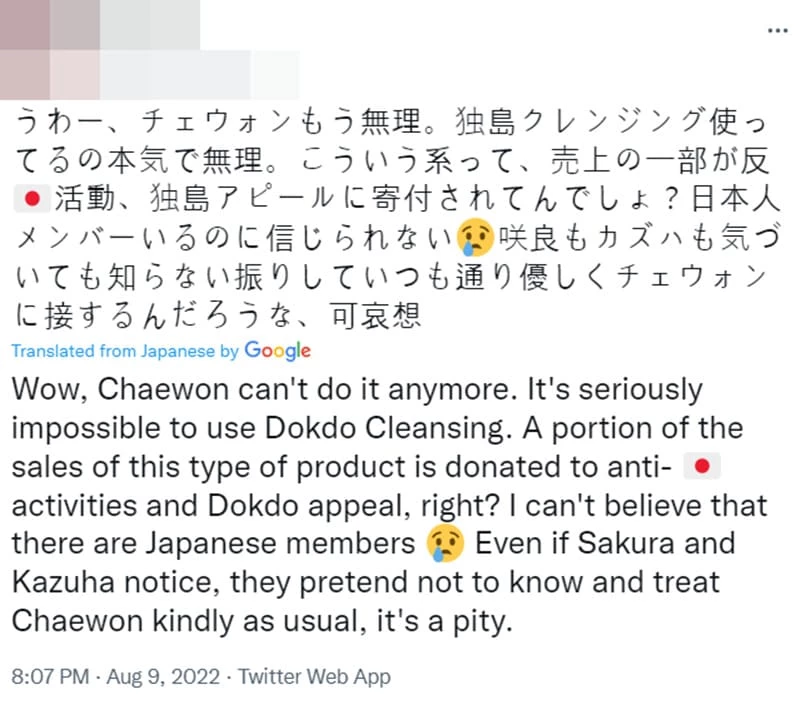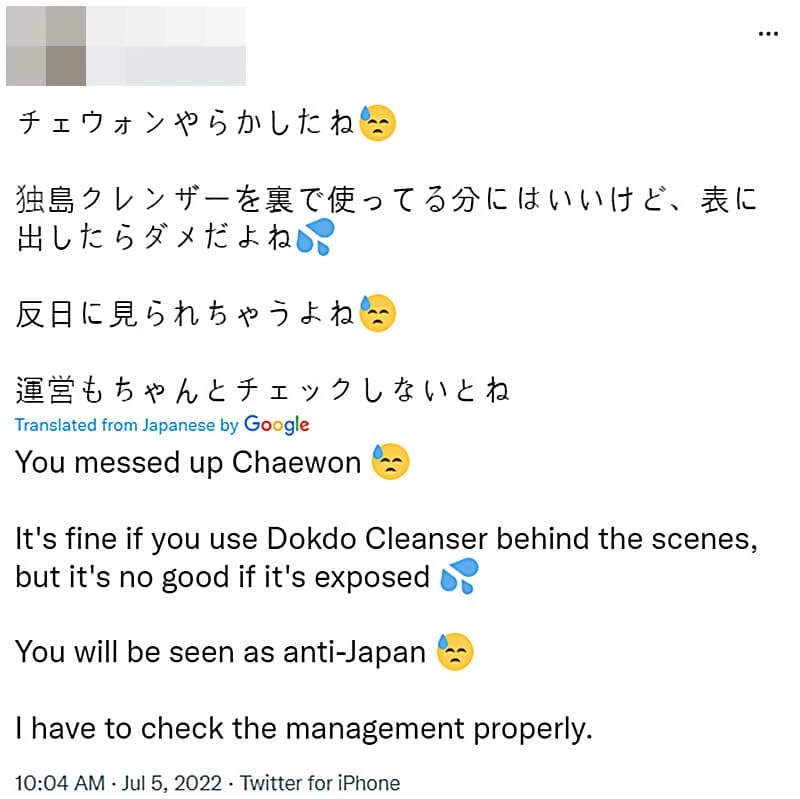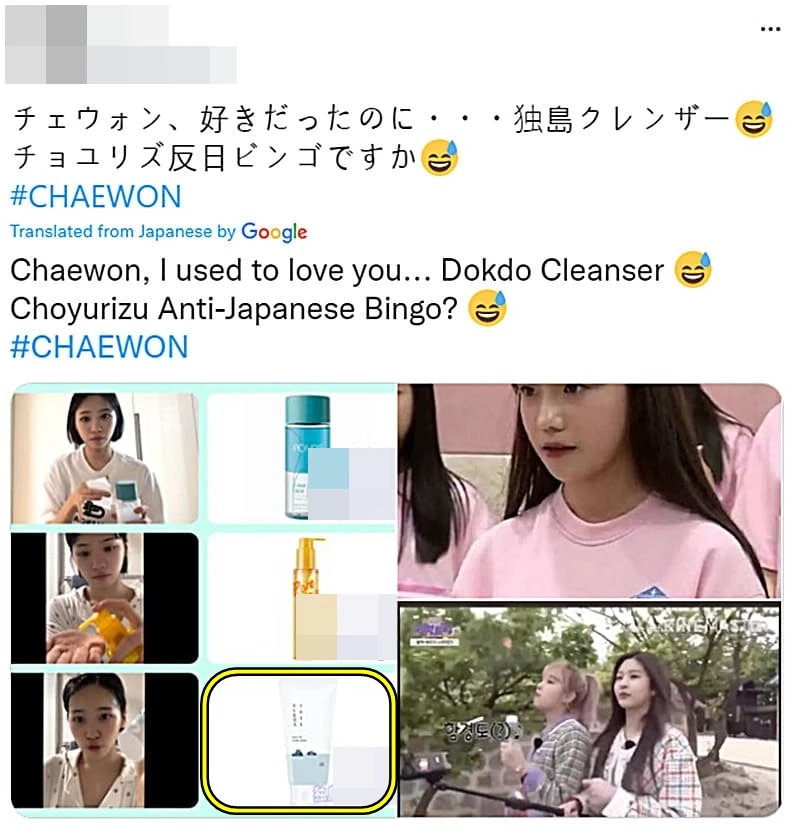 Meanwhile, Korean netizens came to Kim Chaewon's defense and commented, "She's Korean, what's wrong with using products with the name of Korean land?" "She's a Korean using a Korean product," "This is just ridiculous," "What are they saying?" "She doesn't need Japanese fans, she has us," and "They are taking issue with just anything."