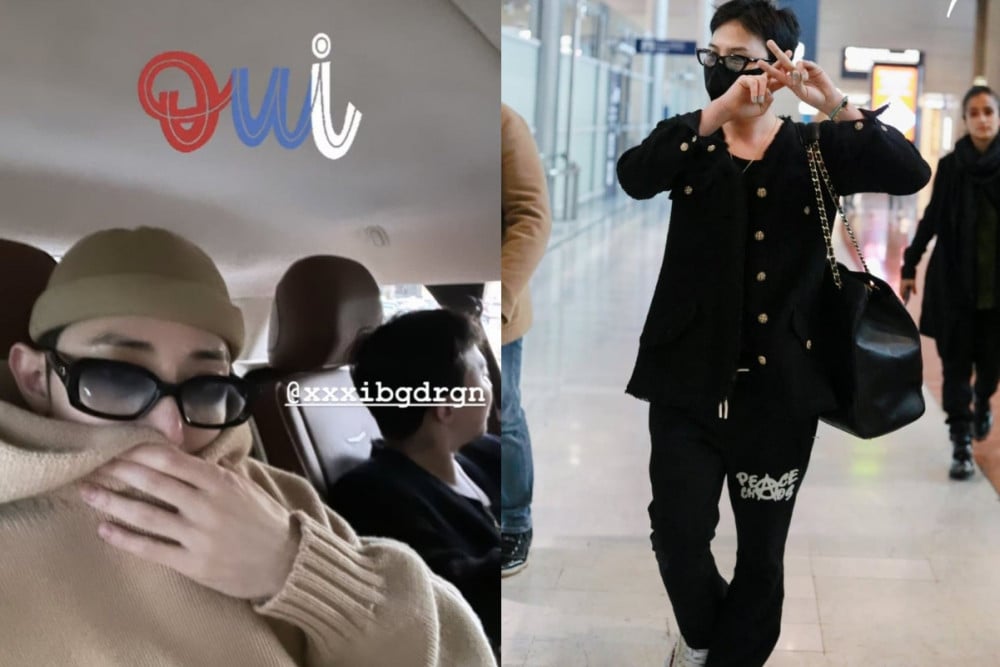 Big Bang's G-Dragon and actor Lee Soo Hyuk were seen arriving in Paris together.
On September 28, G-Dragon and actor Lee Soo Hyuk were seen arriving at the airport in Paris. With the ongoing 'Paris Fashion Week', many were excited to see the pair, known to be close friends, possibly getting ready for their attendance at a fashion show.

One netizen uploaded photos of G-Dragon at the airport on an online community forum, and wrote:

"He arrived! As expected, he is with Lee Soo Hyuk. Lol. These days, it feels like they're meeting everyday. Loll. He's so cute. He even waved his hands [for his fans]. When he departed [from Korea] he was wearing a hat, so his hair got pressed down. But it looks like he styled it like that TT. So frickin' pretty."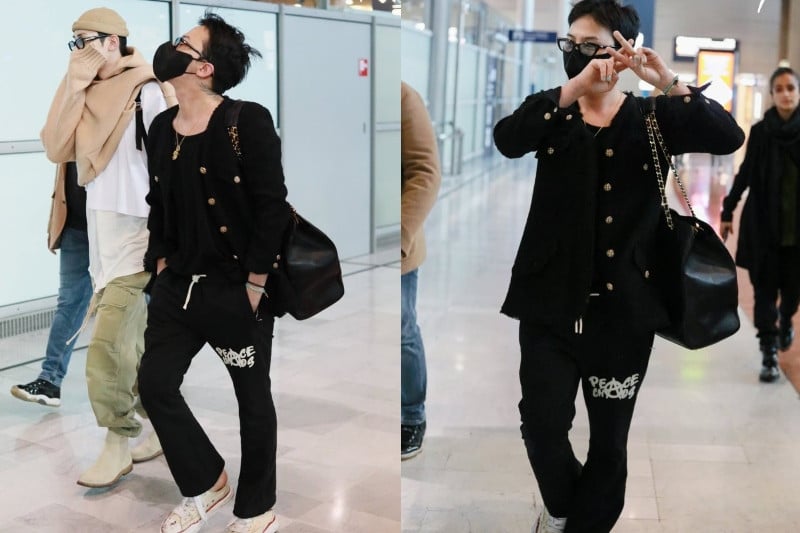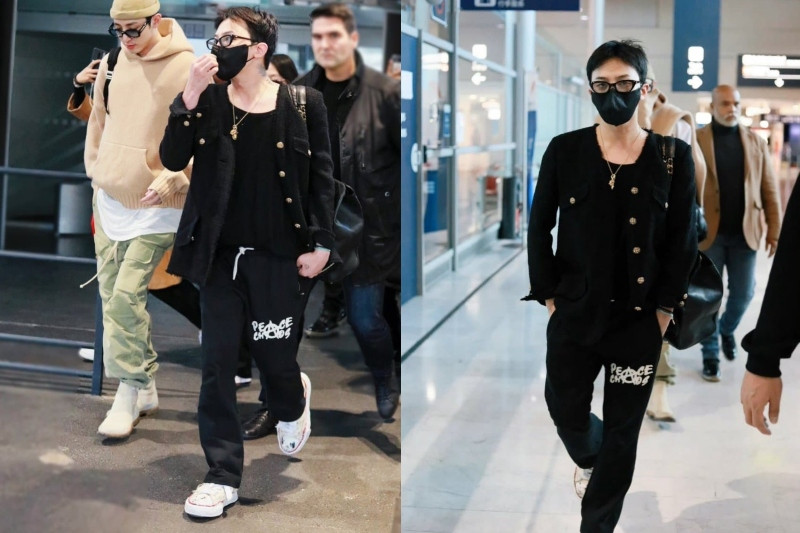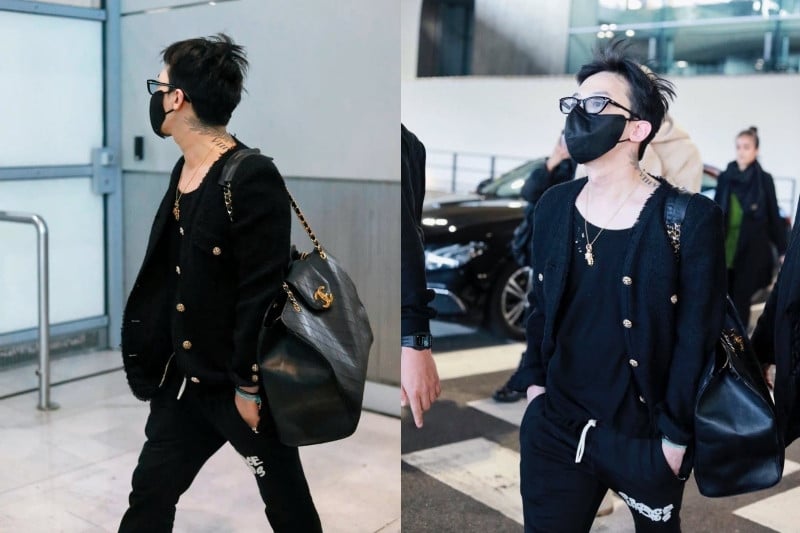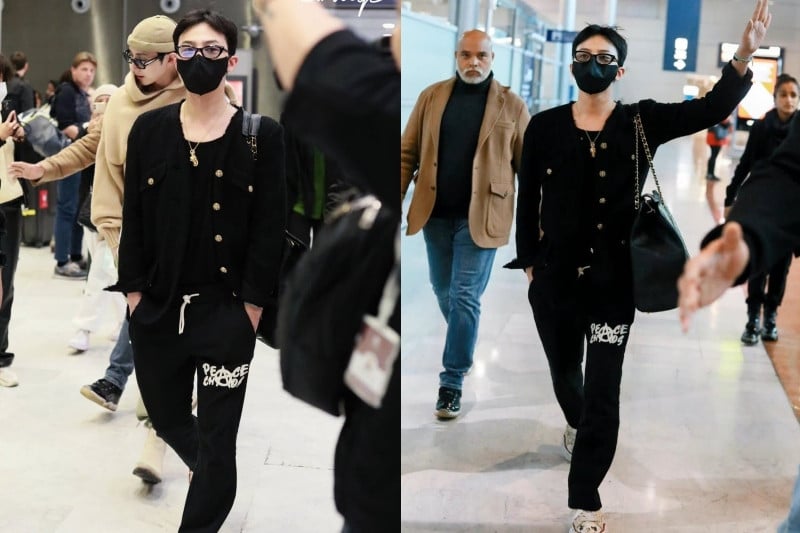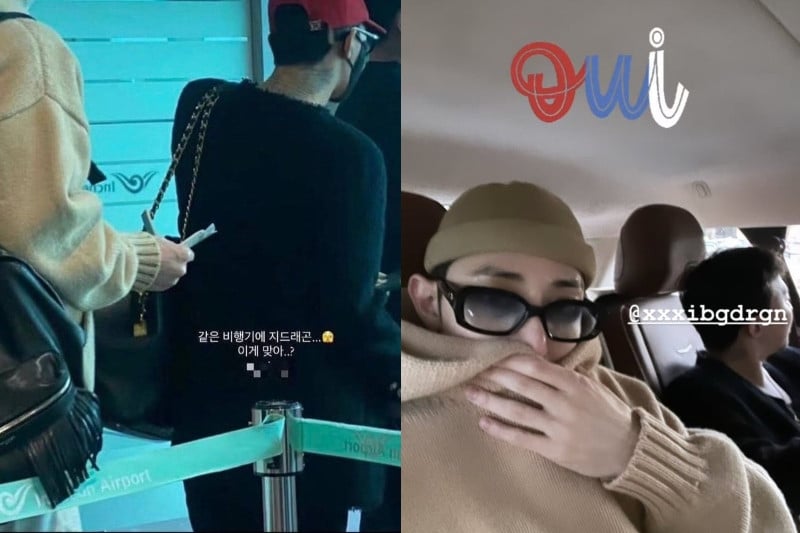 Netizens commented:
"Insane TT. His outfit is so pretty. Please post a lot of photos on Instagram TT."

"I'm so happy these days because I see a lot of G-Dragon photos."

"G-Dragon is so fair-skinned without any filters."

"Why do normal-looking clothes look so different when G-Dragon wears it?"

"No wonder he hasn't been as active on Instagram, it's because he was getting ready to leave for Paris."

"Ahh, so pretty."

"Isn't that peace sign the trending style these days? Loll."

"So cute. TTTT. I hope he returns safely!"

"I'm so curious why he left for Paris TTTTT."

"I'm so excited TTT. What did he go to Paris for?"

"Is he attending the Paris Fashion Week? Or did he just go for fun?"

"I wonder if Jennie is going too."