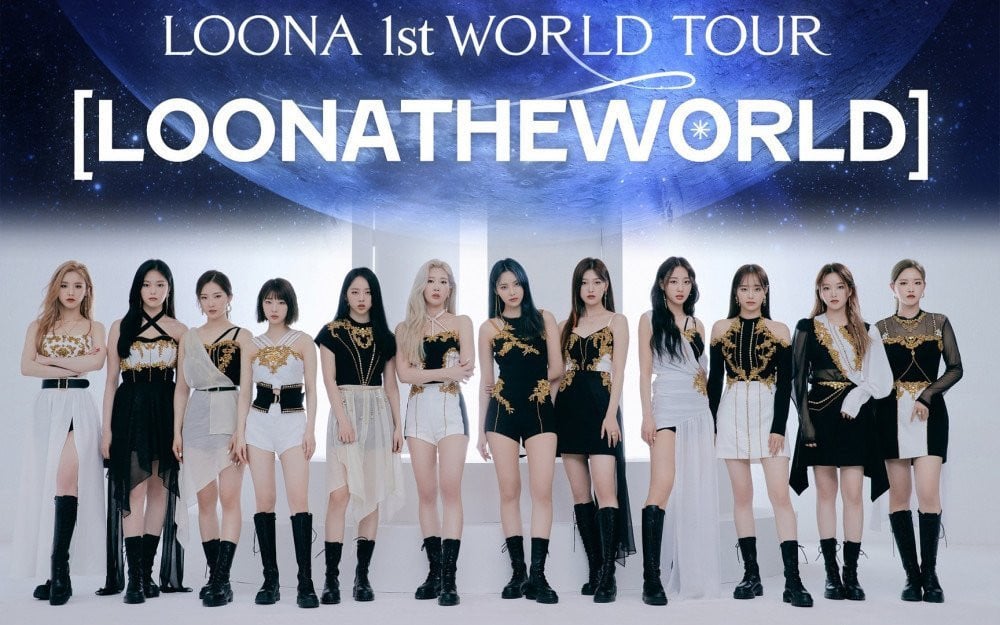 To the surprise of fans, LOONA announced the continuation of their 1st World Tour.
On the 17th of September, concert promoter MyMusicTaste unveiled two new dates for the girl group's Korean leg of their first world tour, [LOONATHEWORLD]. According to the announcement, LOONA are set to perform on October 15th and 16th back in Seoul Korea.
The announcement was made following the conclusion of the North American and European legs of their tour, which went from August 2nd to 28th and September 6th to 16th respectively.
Whilst the reveal of new tour stops typically evokes feelings of excitement amongst fans, previous instances of exhaustion, injury, and sickness throughout their tightly packed tour schedule resulted in LOONA's fans reacting with shock and frustration, trending the phrase "LET THEM REST" on Twitter.
Some netizens commented:
"Can they please let them rest until the tour starts? This is so worrying constantly seeing them overworked and exhausted."
"If you are going to overwork them then at least let Chuu participate."
"Is this some sick joke..."
"No one asked for this, in fact we asked for the opposite!"
"I thought they were finally free to rest... I have no words..."
"Shouldn't the health of the girls be their first priority? They are not robots, they are human."
Some fans took to the chatting app FAB to express their worries directly to the girls.
A fan messaged:
" A Seoul concert got announced.. I did miss you a lot but you have no time to rest Yeojin 😭"
To which member Yeojin replied:
"Still I should stay strong.."
Whilst Chuu did not participate in the North American and European legs of the tour, it is still unclear on whether she will participate with the rest of the group in Seoul.