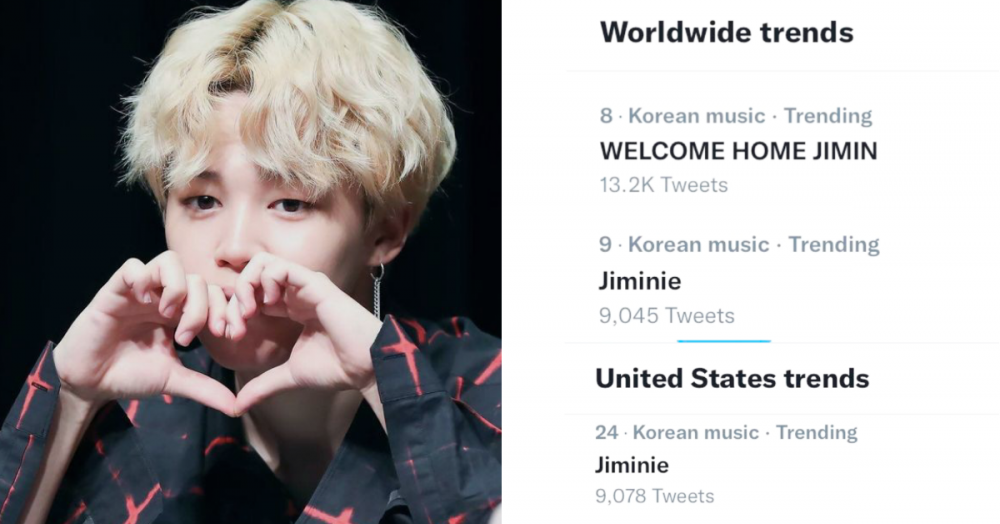 BTS's Jimin just answered the prayers of millions of fans who have been eagerly waiting for him to visit them online ever since his last appearance nearly two weeks ago.
On the 31st of August, Jimin surprised ARMY by posting on Weverse and replying to some of their comments. He started by showing love to BTS's maknae by reminding fans that there remained one day until Jungkook's birthday and that the next semester would also start at the same time after a fan hinted at it.
Jimin mentioned that he had missed ARMY a lot and was always happy to meet with them and chat because he loved them very much. He also assured fans of a VLIVE broadcast, especially after a fan mentioned that international ARMYs were struggling with subtitling on Weverse. Jimin also explained that lately, he has been making his own songs and came to the realization of how amazing and talented the other members were as well in the projects.
Due to popular demand for him to also post on Instagram, Jimin said that he would do so once he was ready. Since he was replying to a few fan comments, others then started attracting his attention by jokingly threatening to shave their head, change their hair into a mohawk, hold their breath, and many other situations if he didn't reply to them. Jimin, who found this amusing, asked them not to do it, calling them cute, and also replied to those he was able to.
Even though it was 2:00 AM in South Korea, fans were amazed to witness his charisma, sweet jesting, and interesting interactions on the platform, wishing that it would never end. Sadly since it was getting very late, Jimin expressed his appreciation for the fun time they had and asked them to go to sleep because, having just woken up, he would probably be staying up.
During this session, fans on Twitter and other social media platforms could not stop talking about how considerate, sweet, funny, and cute he was. He became a hot topic on WorldWide Twitter trends. WELCOME HOME JIMIN took the 8th spot WorldWide, followed by Jiminie at #9, which was also at #24 in the United States, among others.
No matter how busy his schedule is, BTS' Jimin never fails to communicate with fans. He frequently makes time for them, and when he does, it's always merry and bright.