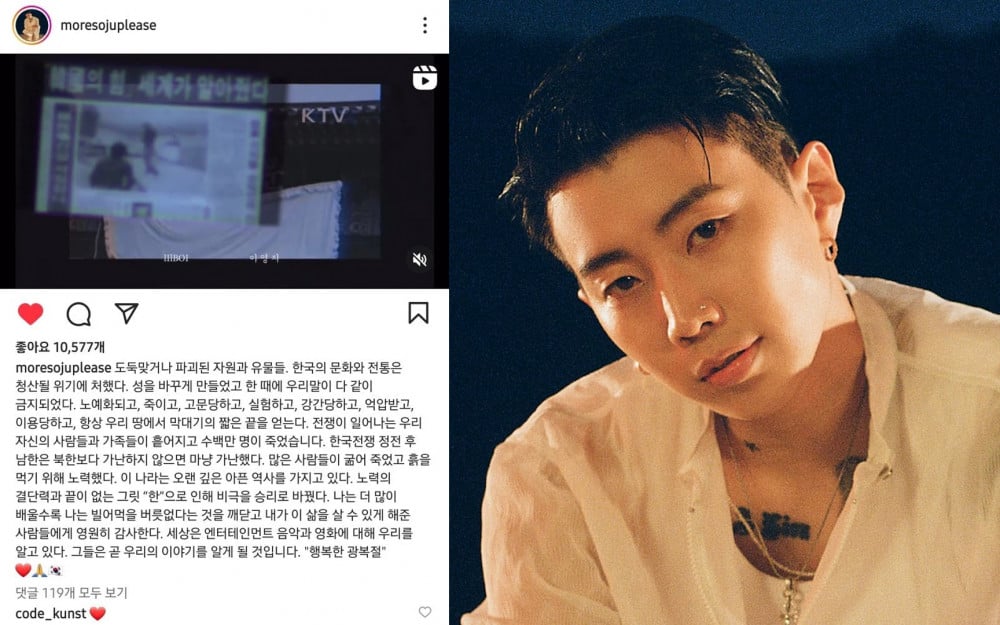 The National Liberation Day of Korea is a holiday celebrated on August 15, marking the day Korea was liberated from Japanese rule. On this day in 1945, the United States and the Soviet Union liberated Korea from 35 years of Japanese rule.
Many celebrities also celebrated and commemorated this day by creating posts on social media. Among them, Jay Park gathered much attention as he wrote a lengthy post explaining the suffering that Korea had to face during the 35 years.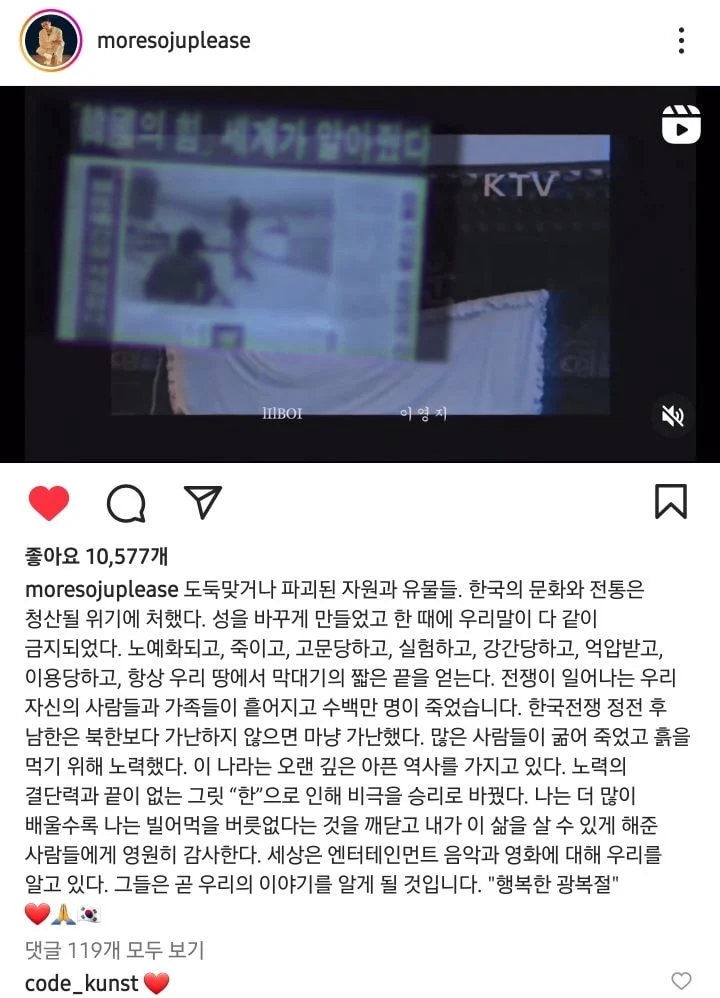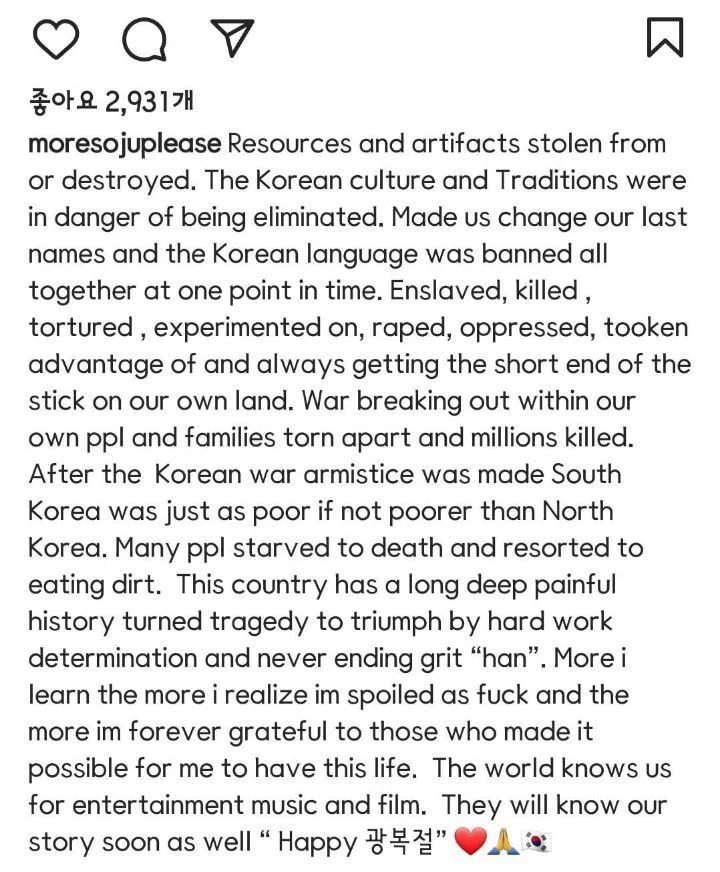 After reading Jay Park's post, many K-netizens applauded the rapper for raising his voice to make known Korea's sufferings.
Netizens commented, "He is so cool, he is a true rapper," "Jay Park you are so cool," "This is the fundamentals of what true hip hop is," "This is real hip hop," "He is so awesome," "I love him," "Really wow," and "He's simply amazing."