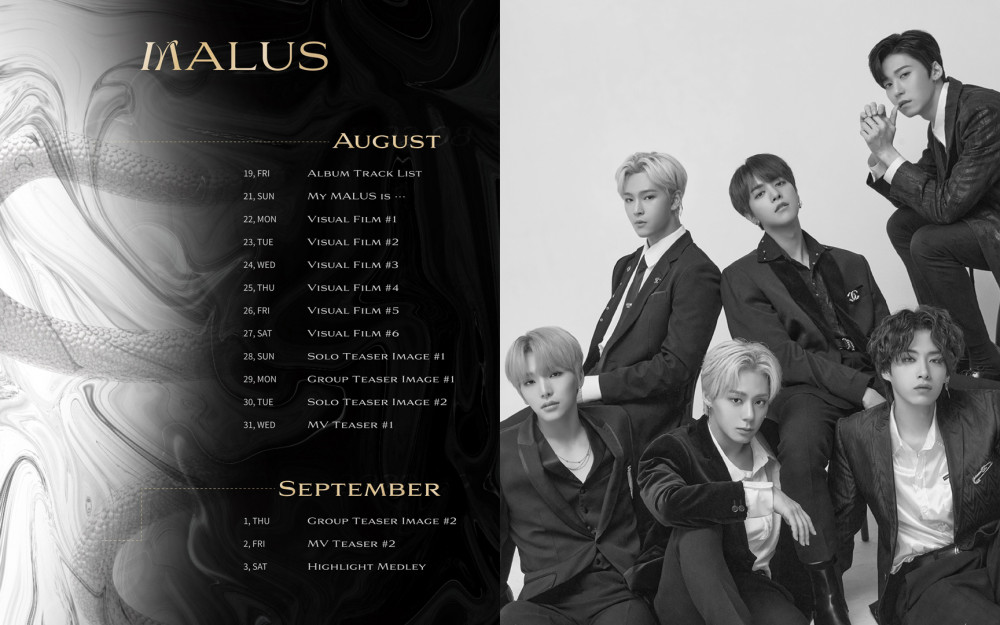 Three days ago, RBW unveiled a concept image teaser promoting ONEUS's upcoming 8th mini album 'MALUS.'
Then on August 18 at midnight KST, the boy group dropped the comeback schedule chart marking the days of the teaser releases. Starting tomorrow, August 19, ONEUS will be releasing various teaser content, such as visual films and teaser photos.
'MALUS' marks roughly four months since the release of ONEUS's 7th mini album 'Trickster,' which came out last May. ONEUS will be releasing teasers until September 5, when the album releases.
So don't miss out on any teasers by marking your calendars!