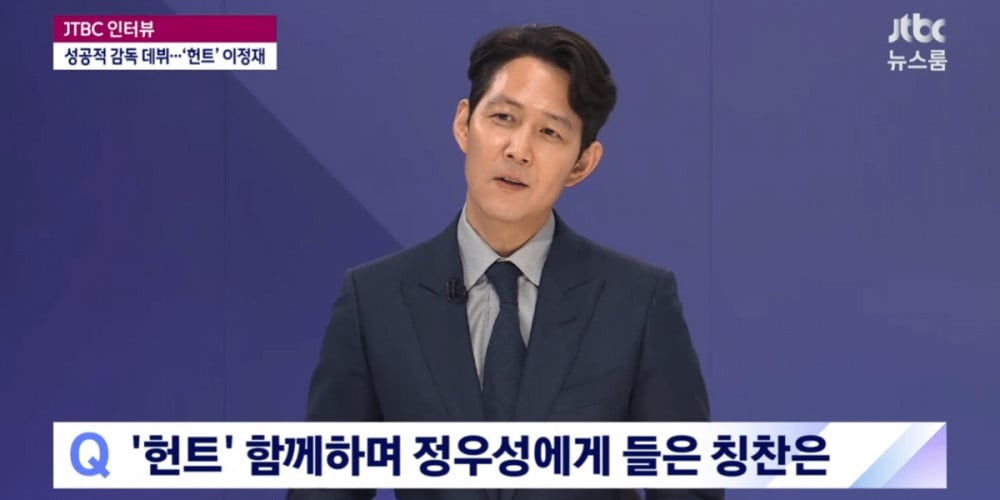 On August 26, actor Lee Jung Jae appeared as a guest on JTBC's 'Newsroom' to discuss his directorial debut with the film 'Hunt'.
On this day, Lee Jung Jae discussed working on the set of his film 'Hunt' with his good friend Jung Woo Sung, and also shared his thoughts on being nominated for 'Outstanding Lead Actor In A Drama Series' at the '2022 Emmy Awards'.
The actor was also asked if filming for 'Squid Game' season 2 had begun yet, or if there were plans for the filming to begin soon.
Lee Jung Jae replied, "Director Hwang Dong Hyuk is still working on the script of 'Squid Game' season 2, while receiving treatment for his teeth. He recently completed the larger frame of season 2 and has developed the details for most of the main characters. I believe he is now working on the scenario for each episode."