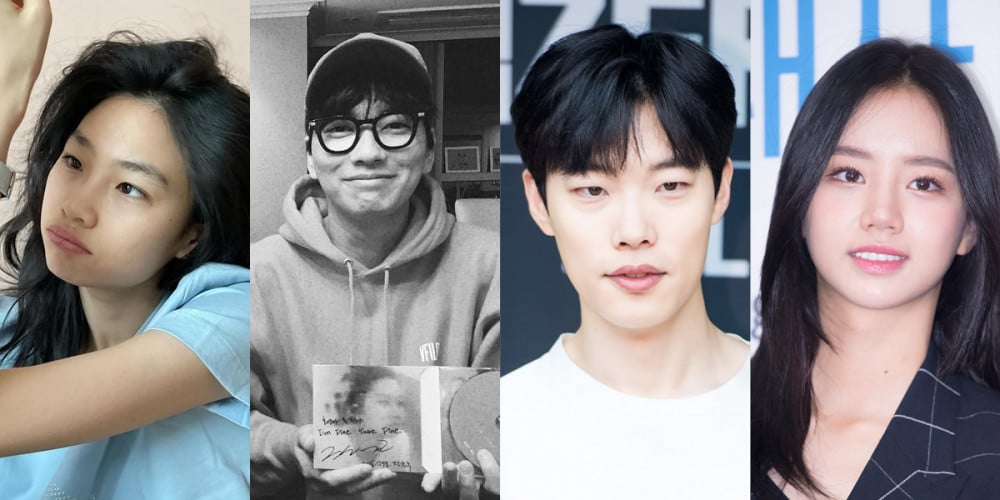 According to various SNS accounts, top star couples Jung Ho Yeon and Lee Dong Hwi, and Ryu Joon Yeol and Hyeri, were spotted on a double date at Billie Eilish's Seoul concert, which took place on August 15.
Some time after the concert on August 15, a video of Jung Ho Yeon having a good time at Billie Eilish show garnered attention online. Soon, netizens pointed out that the Ryu Joon Yeol and Hyeri couple were standing behind Jung Ho Yeon, both smiling and enjoying themselves as well.
Actor Lee Dong Hwi, who was not seen in the video, also uploaded a photo from the Billie Eilish concert on his Instagram, confirming that he had gone to the concert.
Meanwhile, Jung Ho Yeon and Lee Dong Hwi have been dating since 2015. Ryu Joon Yeol and Hyeri have been dating since 2017. As many of you know, Lee Dong Hwi, Ryu Joon Yeol, and Hyeri starred in the hit tvN series 'Reply 1988'.