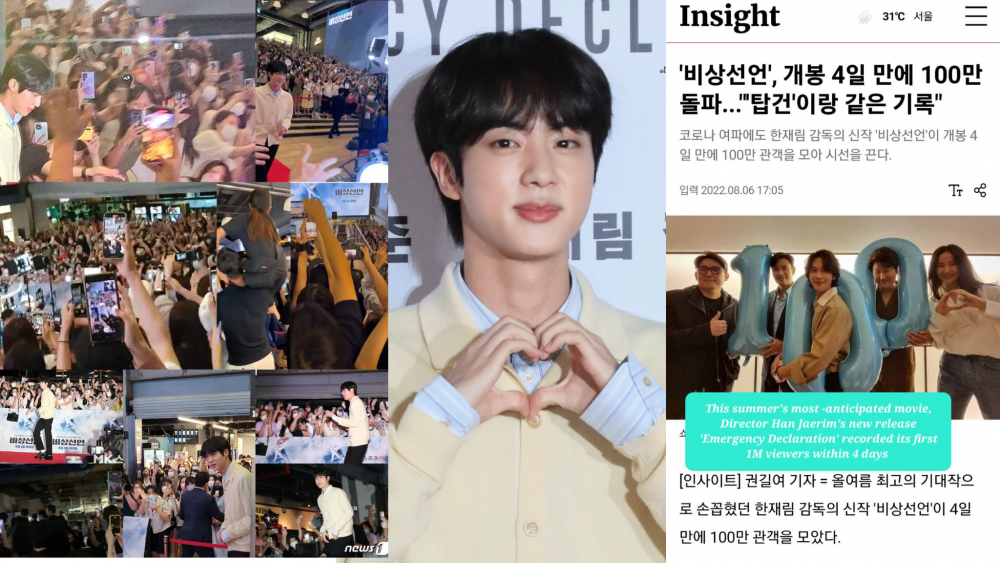 Two weeks ago, Jin attended the VIP premiere of a new movie, 'Emergency Declaration,' after being exclusively invited by actor Kim Nam-Gil. Despite only a 5-hour notice, people flew all the way from China, Japan, and other Asian countries to see Jin. COEX Mall (one of the biggest in the entire world) was said to never have such a huge crowd at any of the events.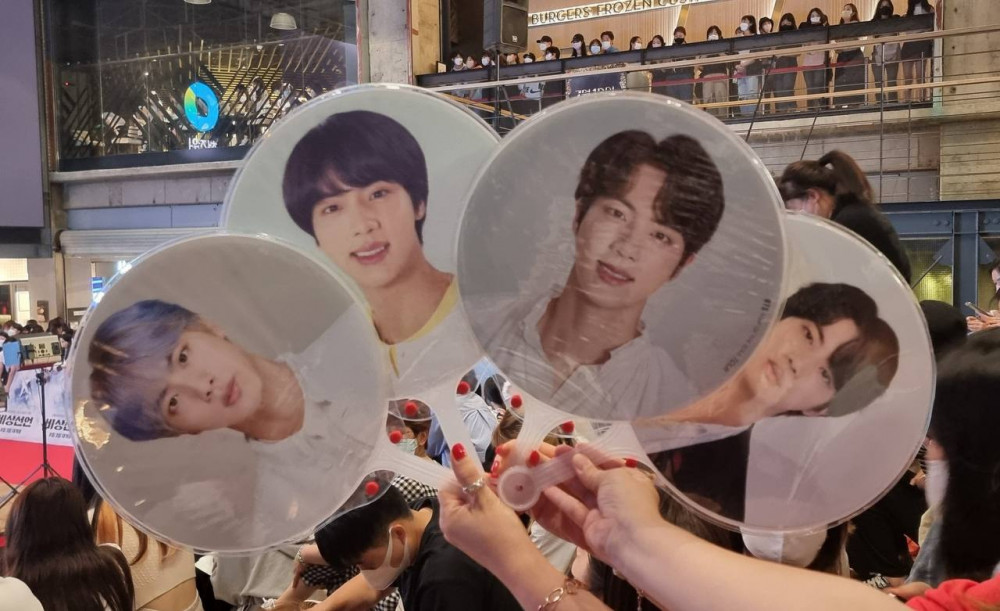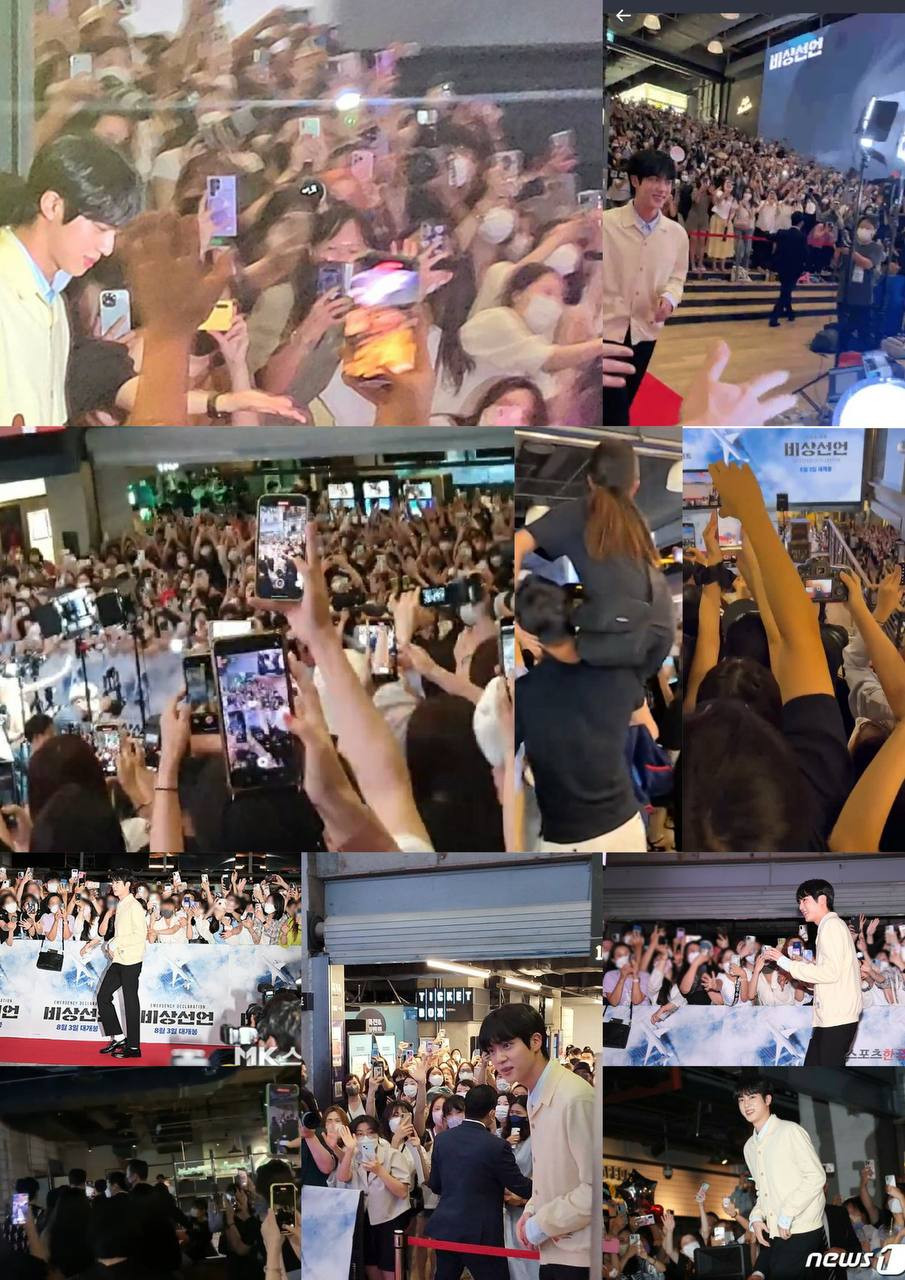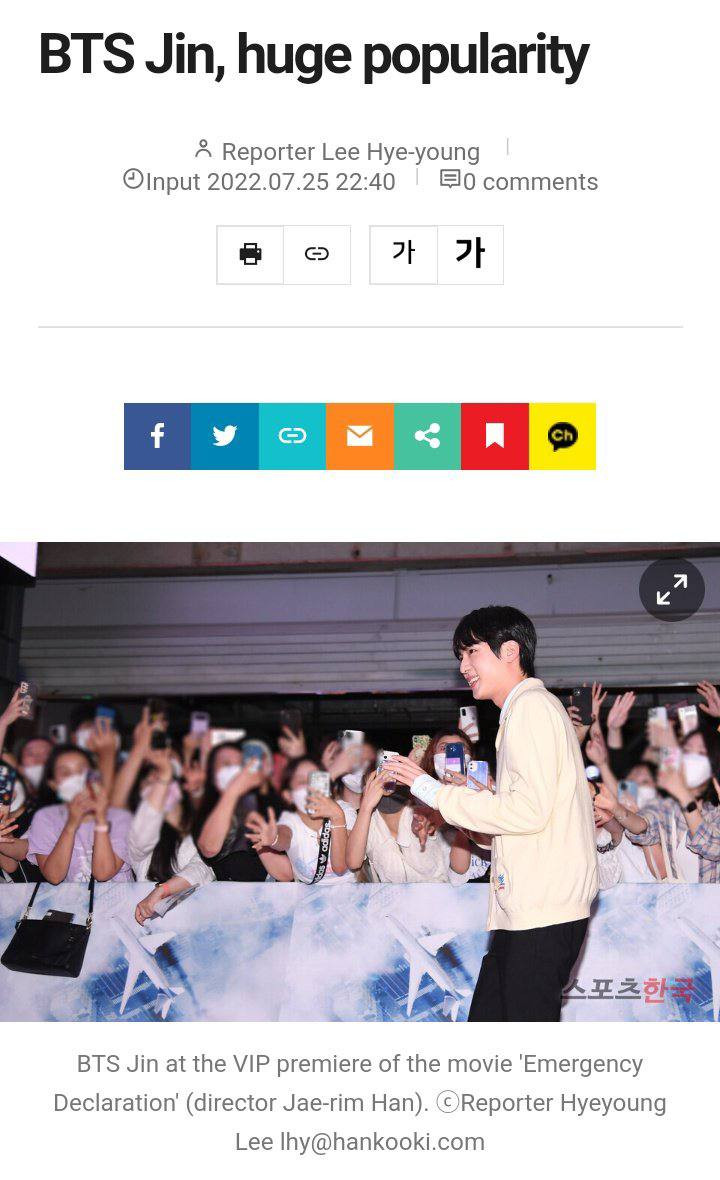 'Emergency Declaration' is a disaster-action movie directed by Han Jae-rim, starring Song Kang-ho, Lee Byung-hun, Jeon Do-Yeon, and Kim Nam-Gil. The film is based on a real aviation disaster in which an airplane was declared an emergency landing. The film was wrapped up back in 2020, but due to Covid, it was released only recently.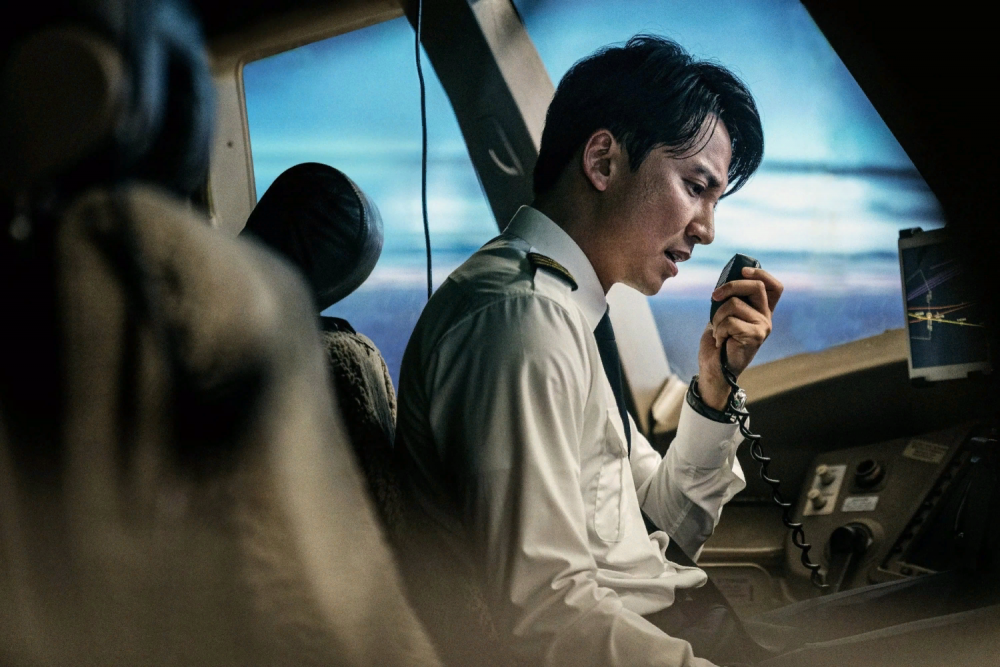 'Insight Korea' reported that 'Emergency Declaration' surpassed 1M ticket sales within just four days, matching the record held by 'Top Gun: Maverick.' The audience was encouraged to attend the premiere of a movie on the very first days of it being broadcasted in cinemas.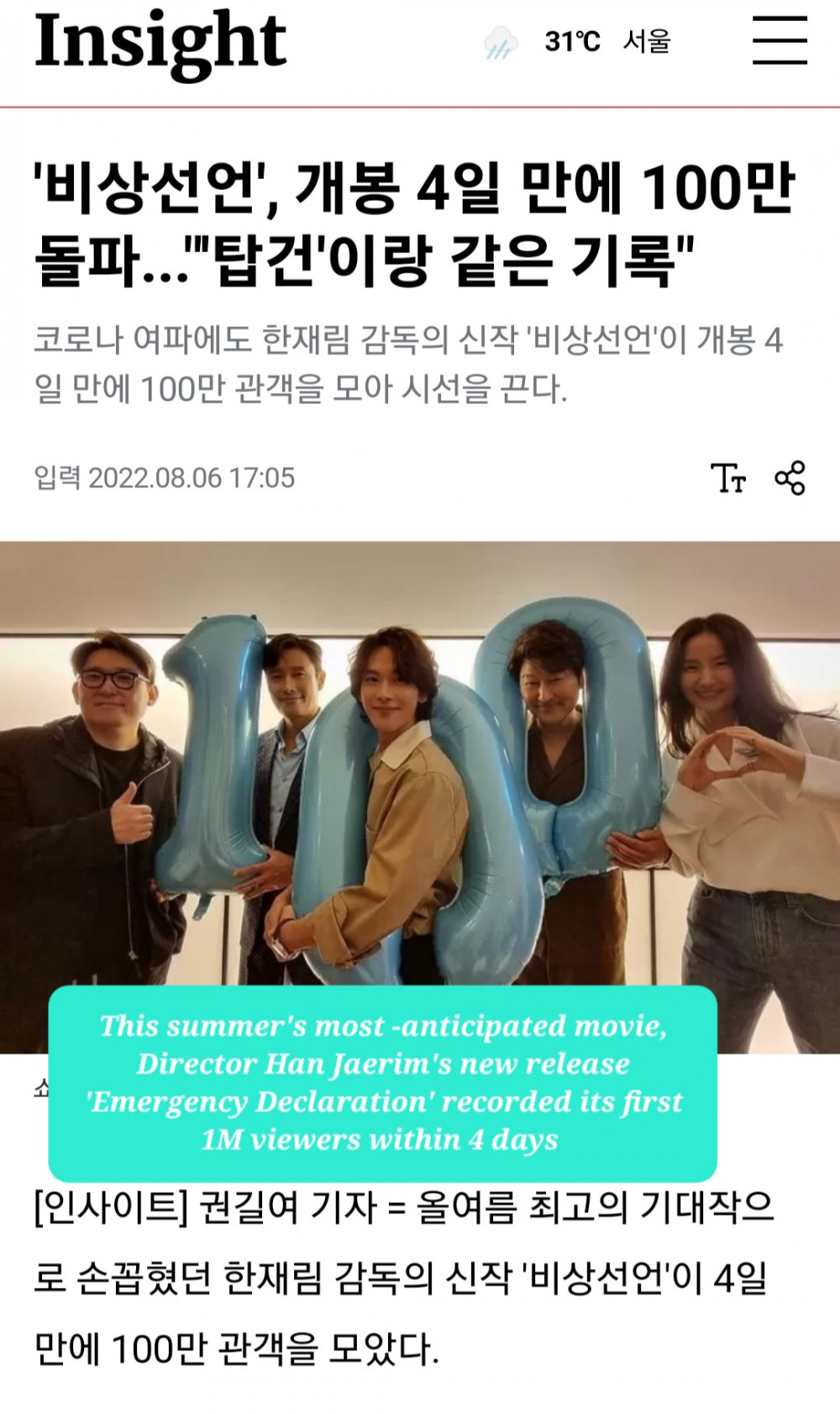 Jin's attendance of the premiere and his positive review of the movie attracted many viewers as well as the great cast of 'Emergency Declaration.' Over 800 articles alone were published by K-media. In it, Jin was called the perfect 'Promotional Fairy' for being able to give anything greater exposure due to having millions of dedicated fans and ordinary people who are attracted by his unforgettable charm and good personality.
He was also called so due to not trying to attract all the attention to himself but to promote the movie. He gave a positive opinion about it on his social media, and at the premiere of 'Hunt' he even held a supportive paper for the movie and cast.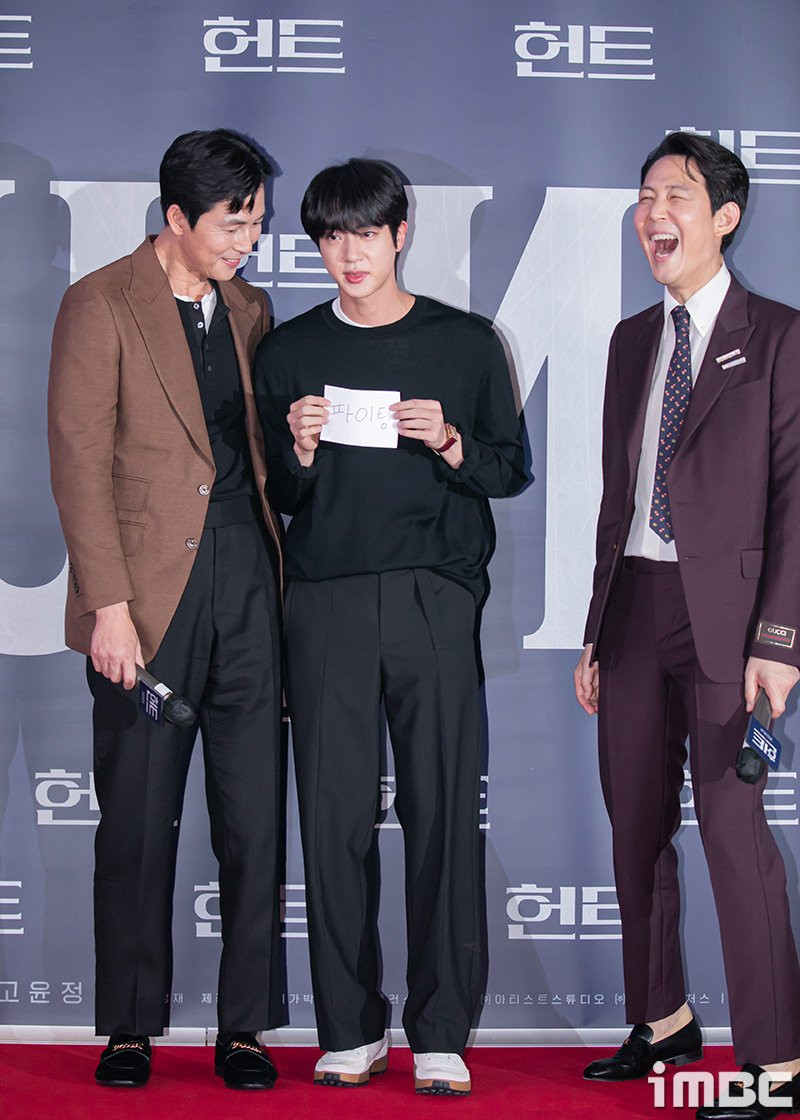 'Emergency Declaration' was one of the most anticipated movies of this summer, so all the stars aligned together: great cast and Jin's lucky charm.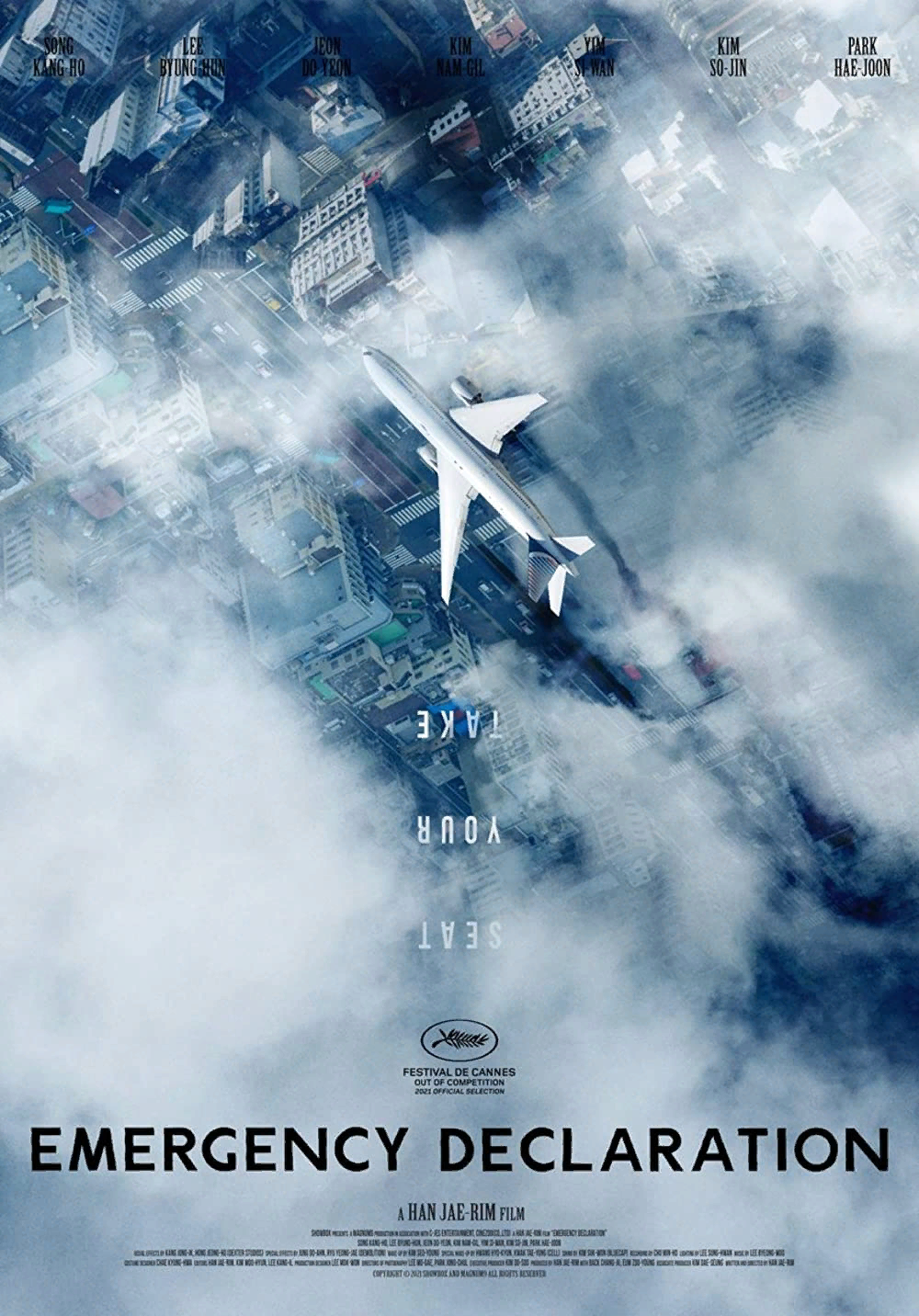 Twitter Korea even opened a special live stream for the premiere of 'Hunt' after seeing the craze Jin created at the premiere of 'Emergency Declaration.' It has never been done before! The live stream quickly surpassed 1M viewers.