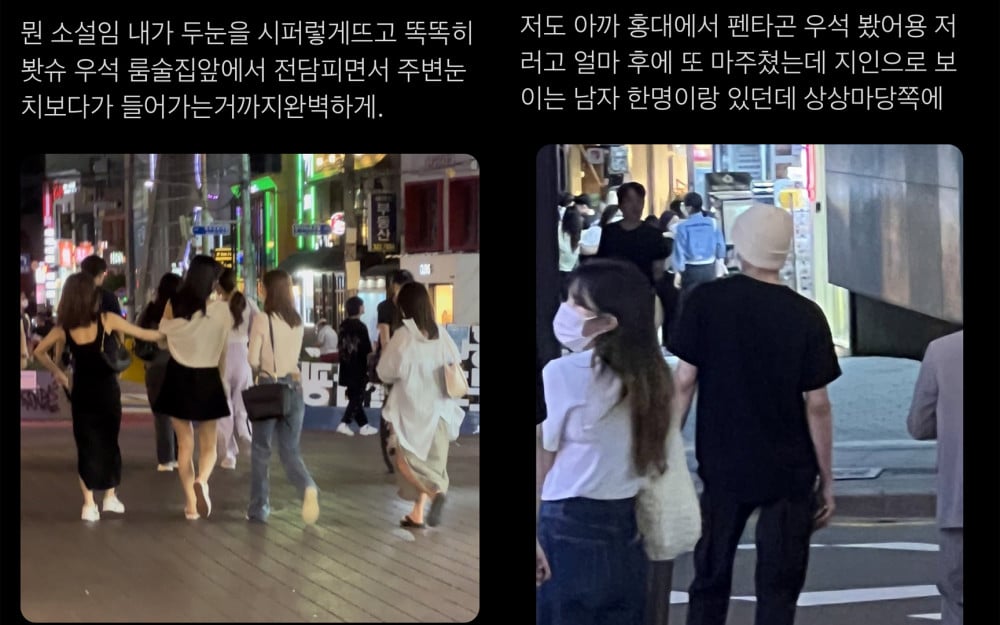 On August 17, there was a commotion in various Korean online communities as netizens were claiming they saw four members of Fromis_9 and Pentagon's Wooseok entering a room bar together in Hongdae.
The whole thing started when a netizen wrote on Twitter, "I saw four members of Fromis_9 in Hongdae and they came across Pentagon's Wooseok while walking down Hongdae's club street. They walked together keeping their distance but went into the same room bar."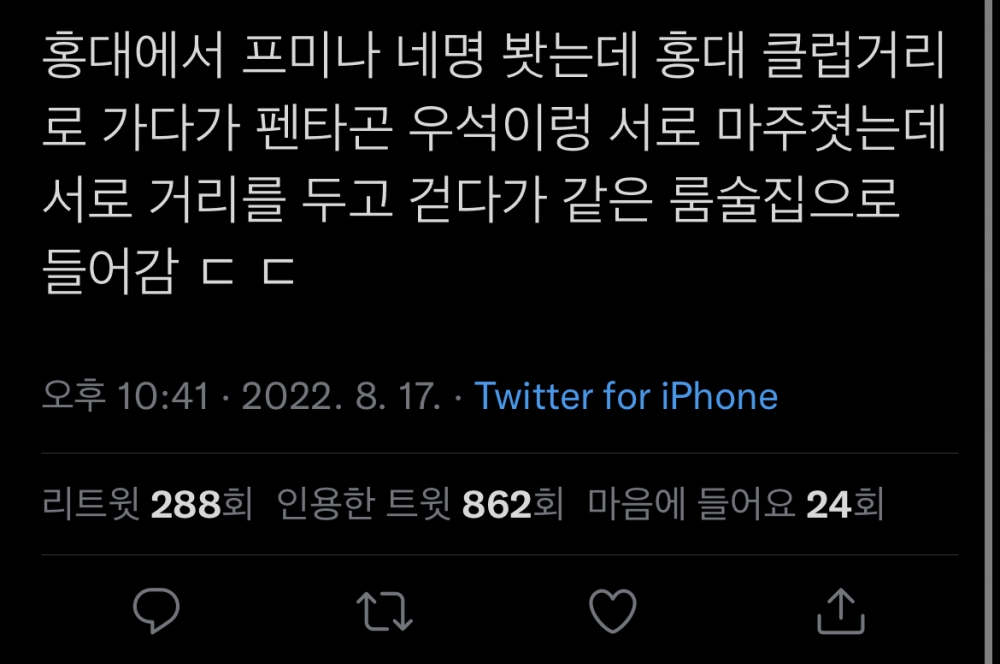 It seemed that others didn't believe the claims and said the netizen was making things up. Then about an hour later, the same netizen posted a photo of the four members of Fromis_9, saying, "What do you mean it's just a novel (made-up story)? I had my eyes wide open and clearly saw them. Wooseok was using an e-cigarette and then walked in."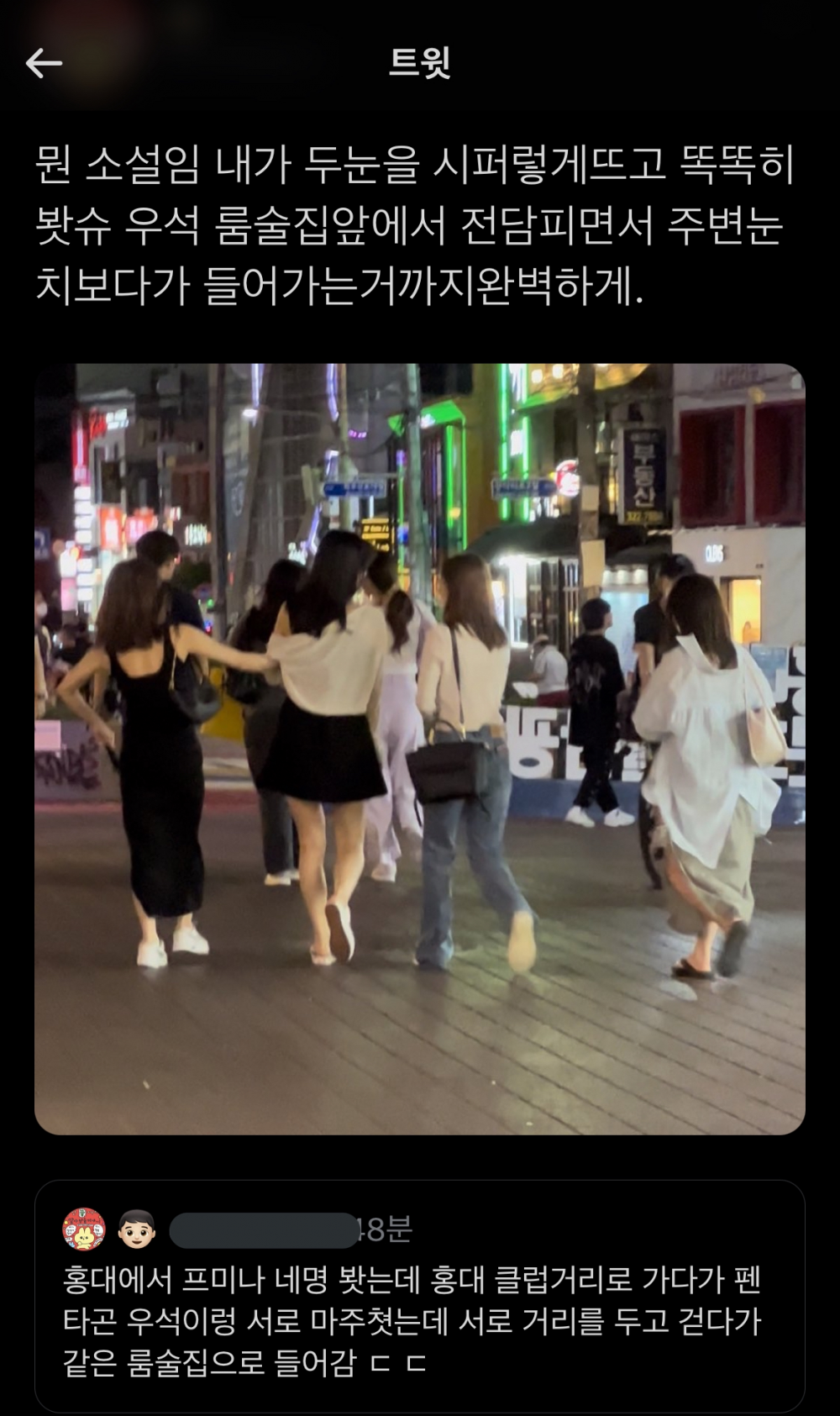 Also, a second netizen posted a photo of Pentagon member Wooseok saying that they also spotted him at Hongdae. That second netizen wrote, "I also saw Pentagon's Wooseok. I saw him dressed like that again and he was with someone that seemed like his acquaintance and they were headed towards the KT&G Sangsang Madang."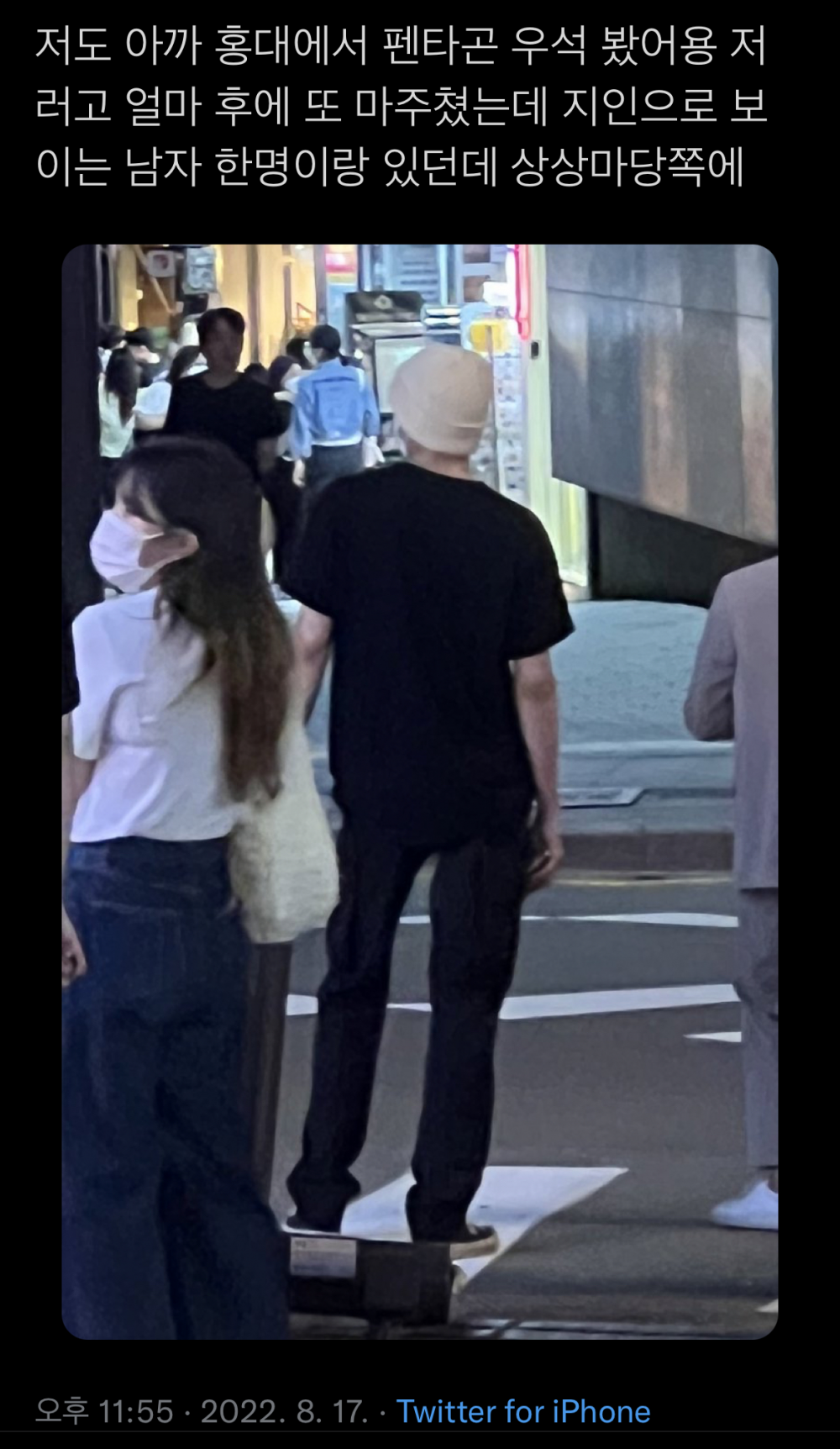 A few hours after the tweets, Fromis_9 member Jisun posted a photo on Weverse confirming that the netizen's photo was of the fromis_9 members. Jisun posted a photo taken in a photo sticker booth with her members.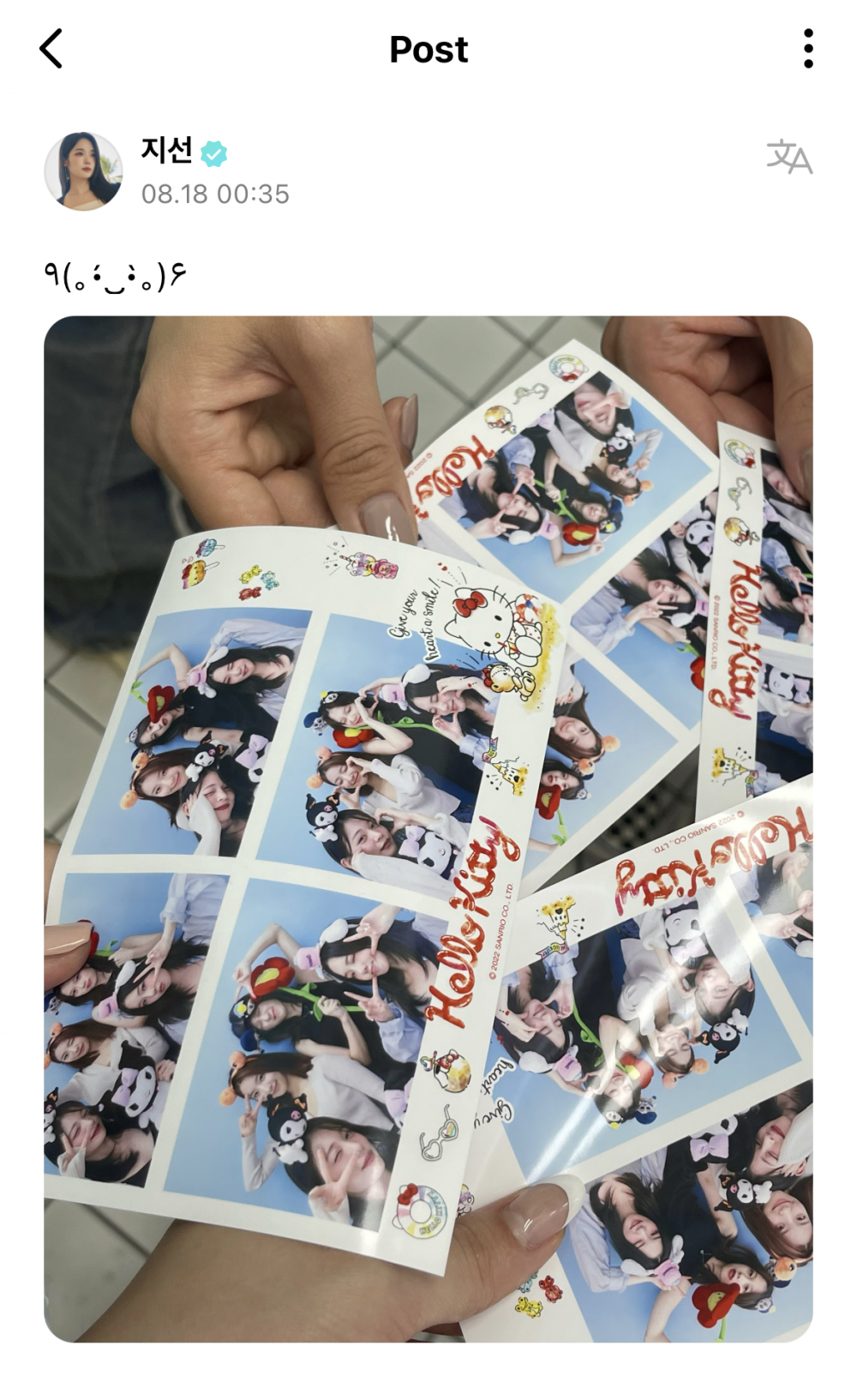 In the photos, the four members can be seen wearing the same outfits as the netizen's photo.
This triggered a discussion on an online community where netizens shared their thoughts. Netizens commented, "If she stayed put, then her fans would've shielded her but she just nailed it in," "Man going to a room bar? That really ruins their image. It doesn't matter if they hang out with guys but going to a room bar..." "I was about to say these netizens probably took photos of ordinary people but the member proved it themselves that it was them lol," "Yikes," "Well luckily their photos weren't taken inside of the room bar, lol," "Who cares if they hang out together," and, "I think they were just hanging out."