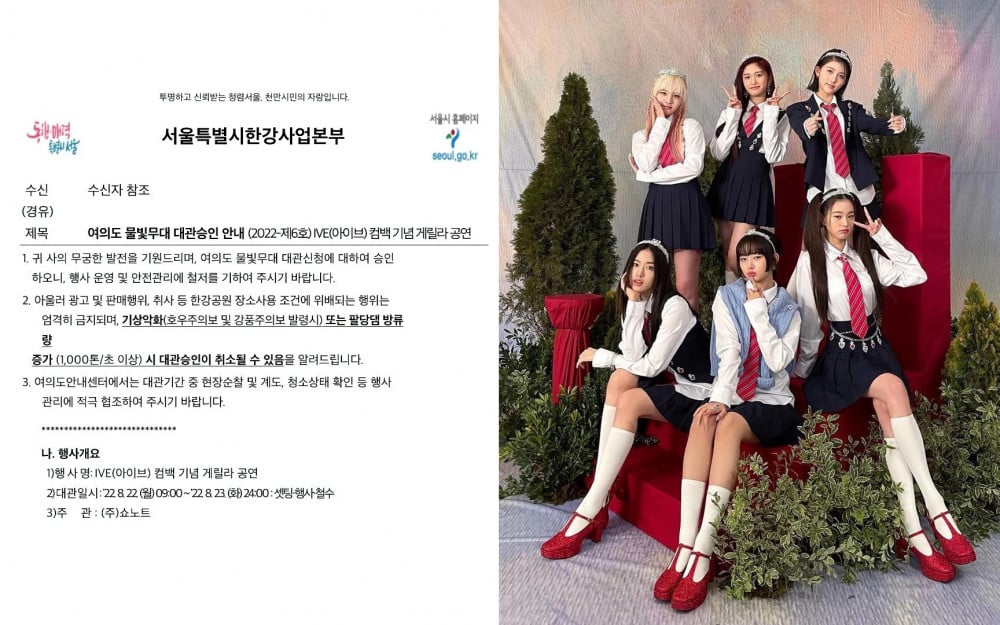 IVE will be holding a guerrilla performance at Han River Park.
According to the Seoul Han River Business Headquarters, on August 16, IVE received approval for the rental of the Yeouido Mulbit Stage and rented it from 9 AM on the 22nd to 12 PM on the 23rd of this month.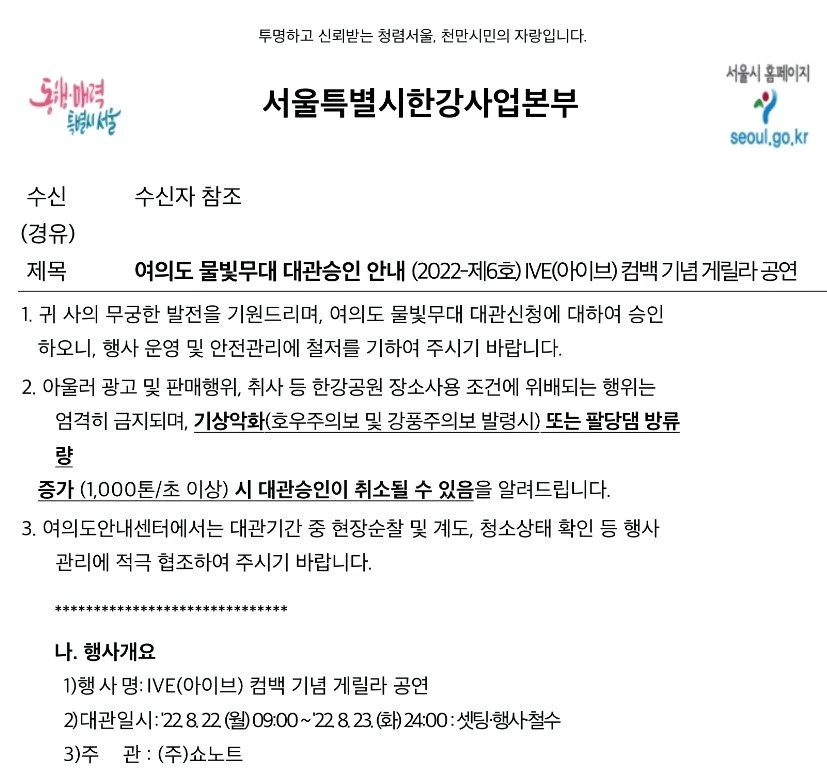 The Han River Business Headquarters told Wikitree, "IVE requested the rental in connection with the guerrilla performance, and the request was approved. However, it may be canceled due to bad weather (when heavy rain or strong wind advisory is issued)."
Meanwhile, IVE is preparing to release their third single, 'After Like,' coming on August 22.