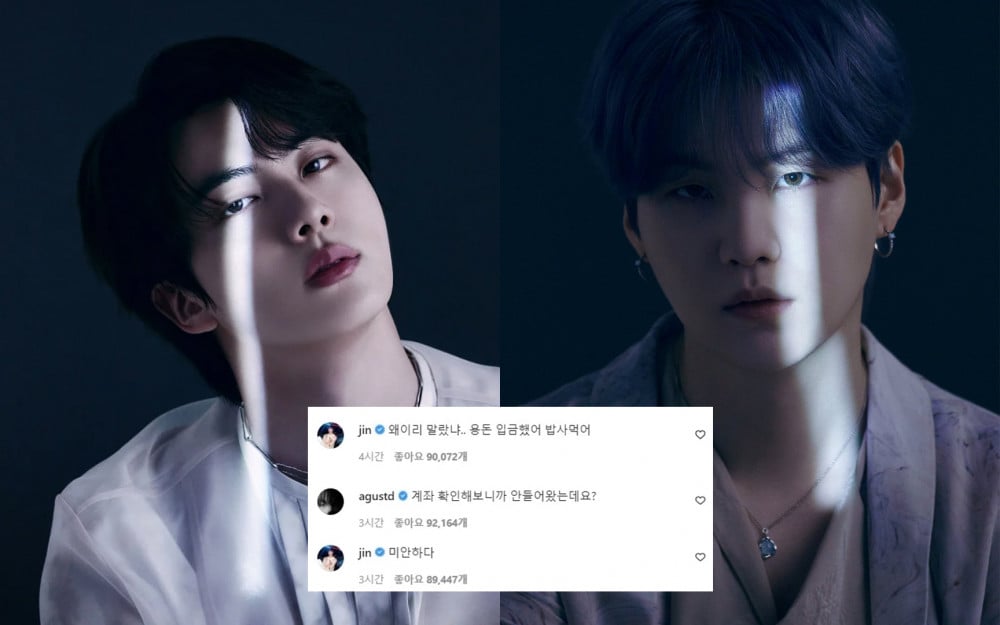 The BTS members have been known to keep a close relationship with one another and have been displaying their affection on and off the screen.
Recently, Jin and SUGA's interaction on social media is gaining much attention. On August 7, SUGA posted a few photos on his Instagram showing that he had gone to visit his elementary school, middle school, and high school in his hometown Daegu.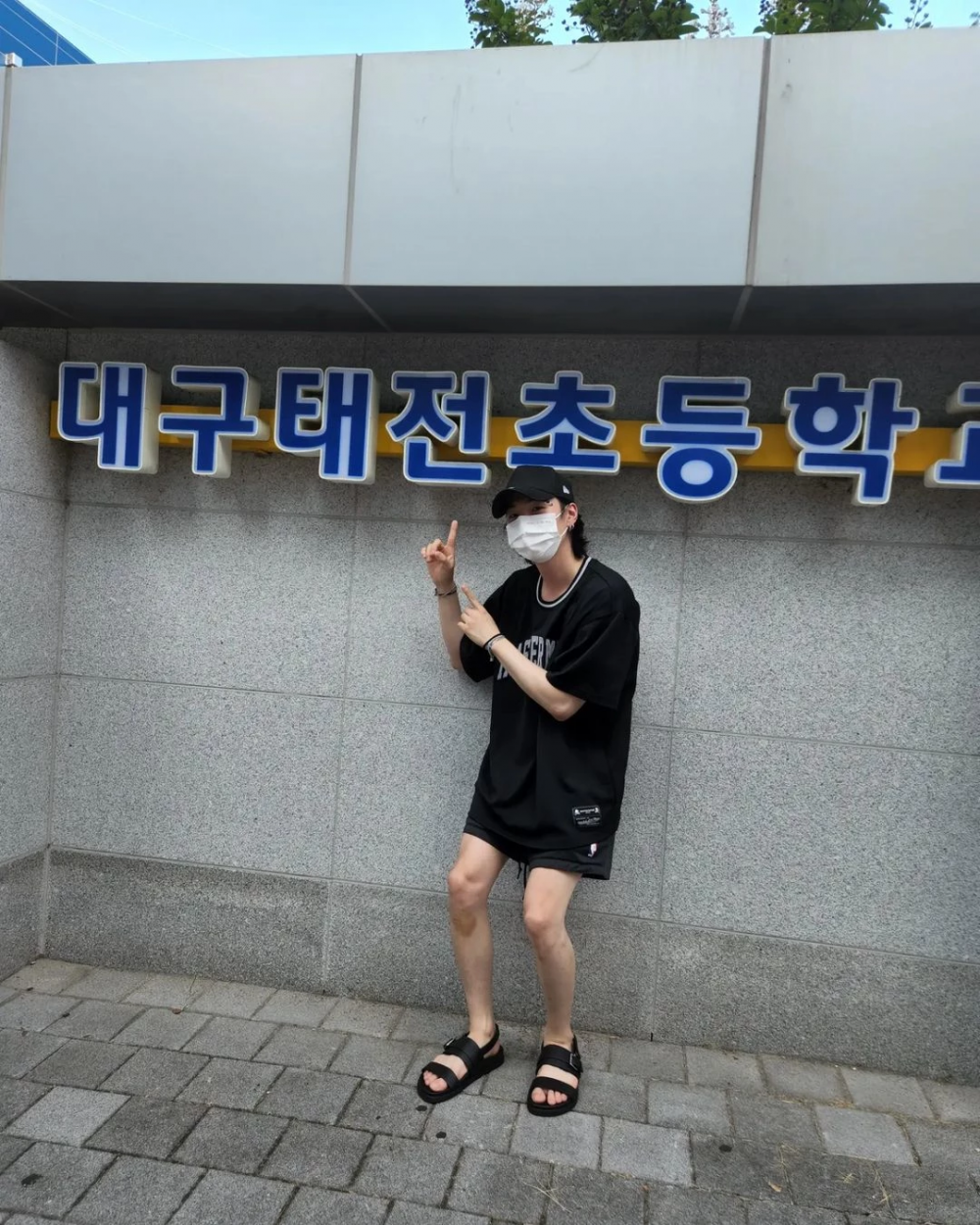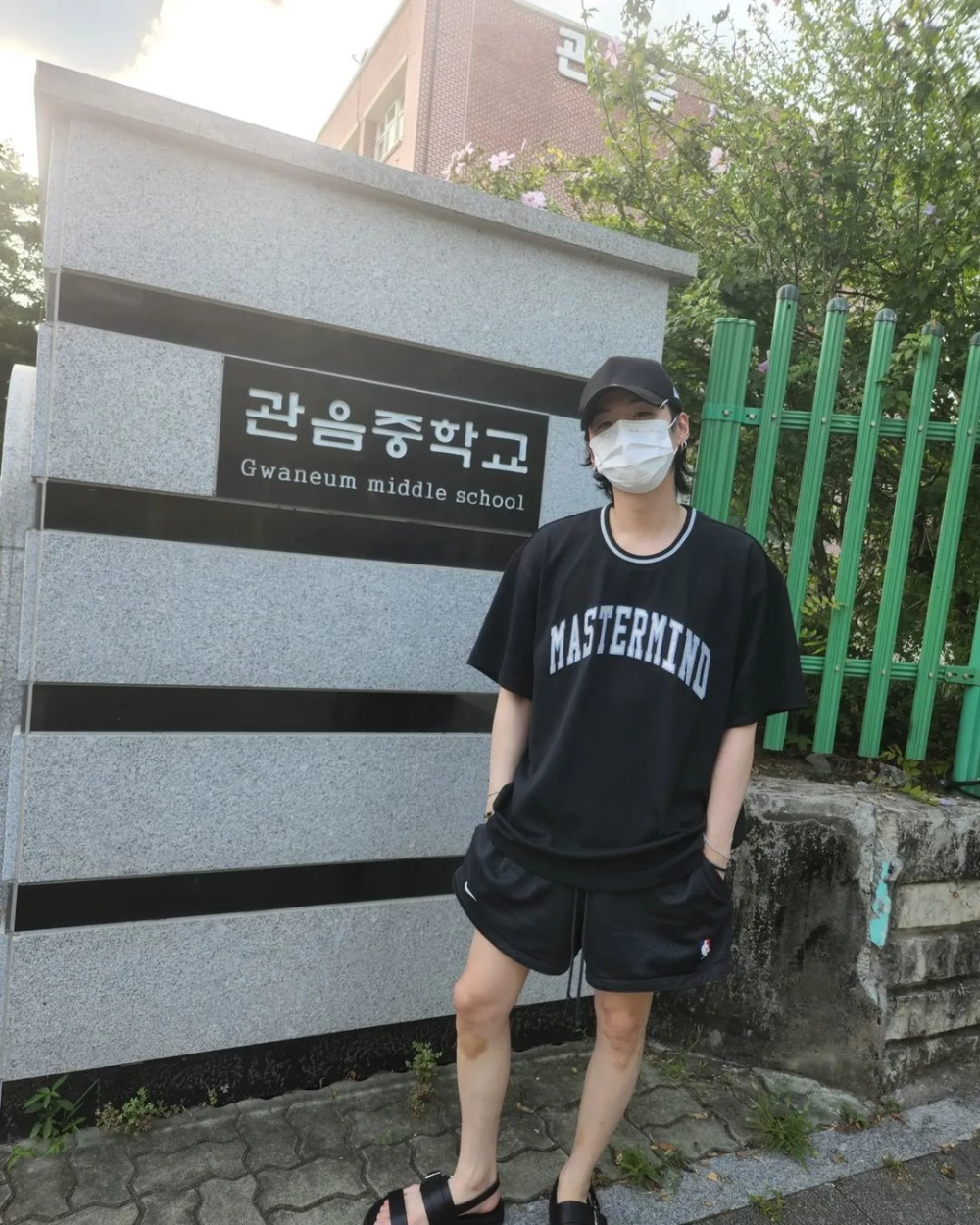 In the comments, Jin wrote, "Why are you so thin...I sent you allowance money. Buy yourself a meal." SUGA responded, "I checked my account and the money didn't come through." Immediately, Jin apologized, saying, "Sorry," and showing he was joking with SUGA.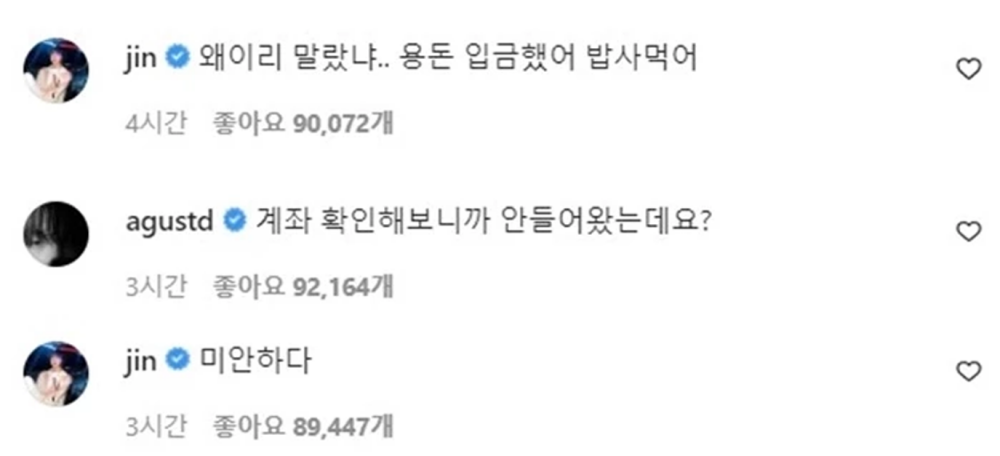 Meanwhile, BTS released their anthology album 'Proof' this June and announced that they will be entering a group hiatus. Since then, all the members have been spending time on their own.