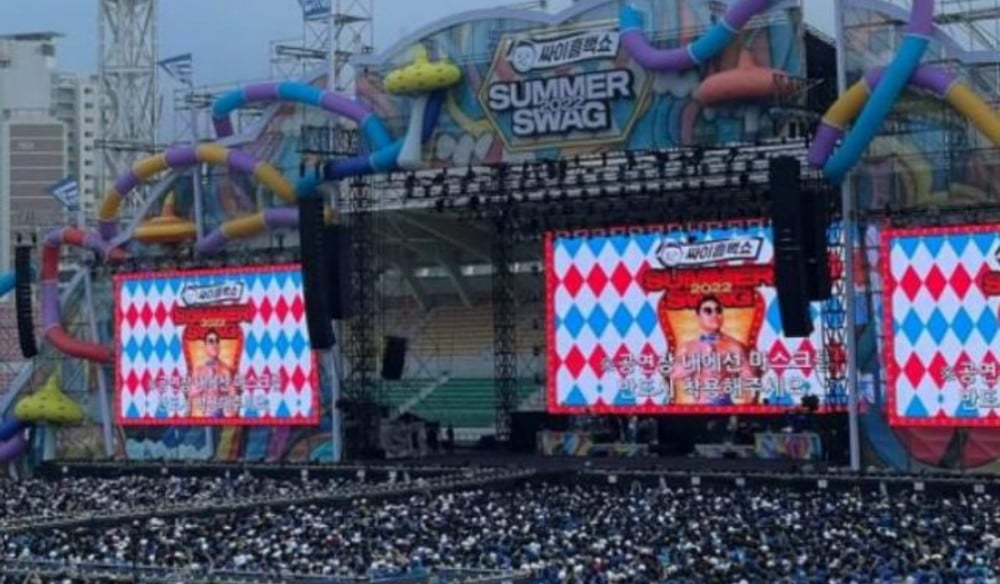 A worker reportedly died while breaking down the stage after Psy's 'Summer Swag 2022' concert in Gangwon Province.

According to multiple media reports, on July 31 at 3:52 PM KST, a Mongolian man in his twenties fell 20 meters (~22 yards) as he worked on removing a light tower that had previously been installed for the Gangneung Stadium show.
The man was transported to a nearby hospital in a state of cardiac arrest but ultimately passed away. Police are investigating the exact cause of the accident.


The incident occurred a day after the concert, which was held on July 30.