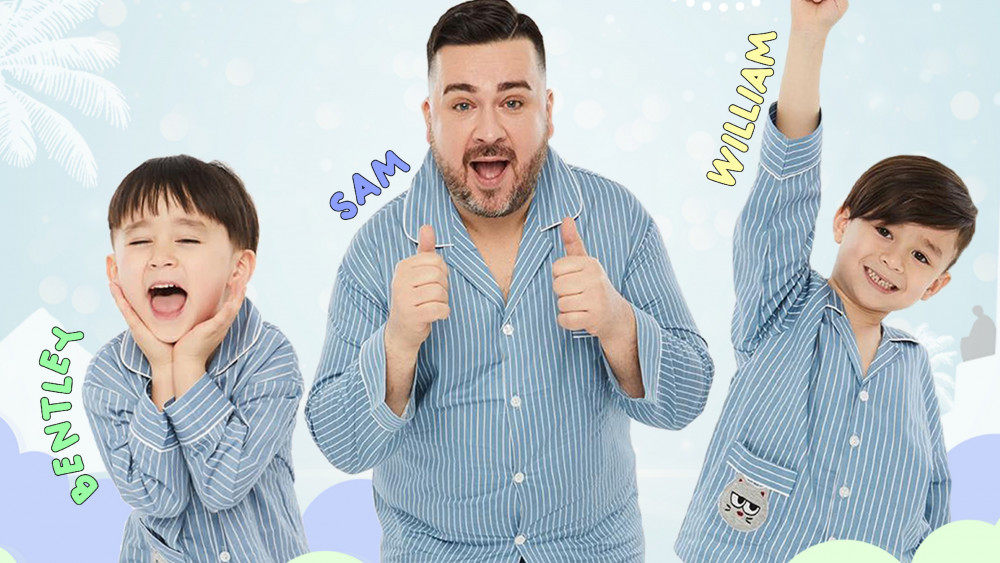 Prior to The Hammingtons' fan meeting event in Manila, the trio attended a press conference at Novotel on July 16, and allkpop was one of the media outlets present at the event.
Sam, William, and Bentleybegan the event by saying how excited they were to meet their Filipino fans for the first time and how much they enjoyed the weather in the Philippines. When asked what he wants to be in the future, Bentley says, "I want to be a horse rider," adding that he also wants to "grow chips," filling the venue with laughter. During the conference, Bentley discussed how his attitude toward English has changed as he used to dislike speaking English but now enjoys it. "Because I'm growing up," Bentley says. William also stated that he wants to become a volleyball player one day.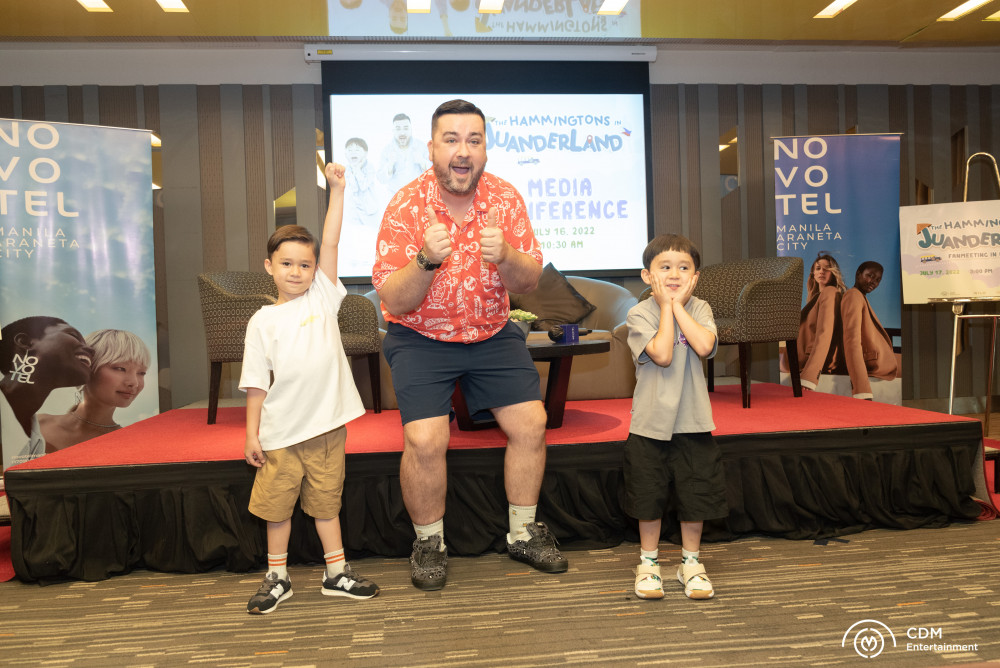 When asked who they want to see on 'The WillBen Show' next, William said "Stray Kids," who are also the kids' current favorite K-Pop group. William mentioned liking two Stray Kids members but forgot their names.
New Zealand-born Australian comedian Sam Hammington on giving tips to first-time parents, "To be honest, I don't know if there is any particular tip." He explained that you just have to find out what your children are like; what works for one may not work for the other, and vice versa. "You just have to take your time and evaluate your own child." He continued with a great piece of advice saying, "It's a learning experience. No one is perfect at raising children." Sam adds, "You make mistakes." When asked if the kids want a younger sister, William says he wants one, but Bentley says "no."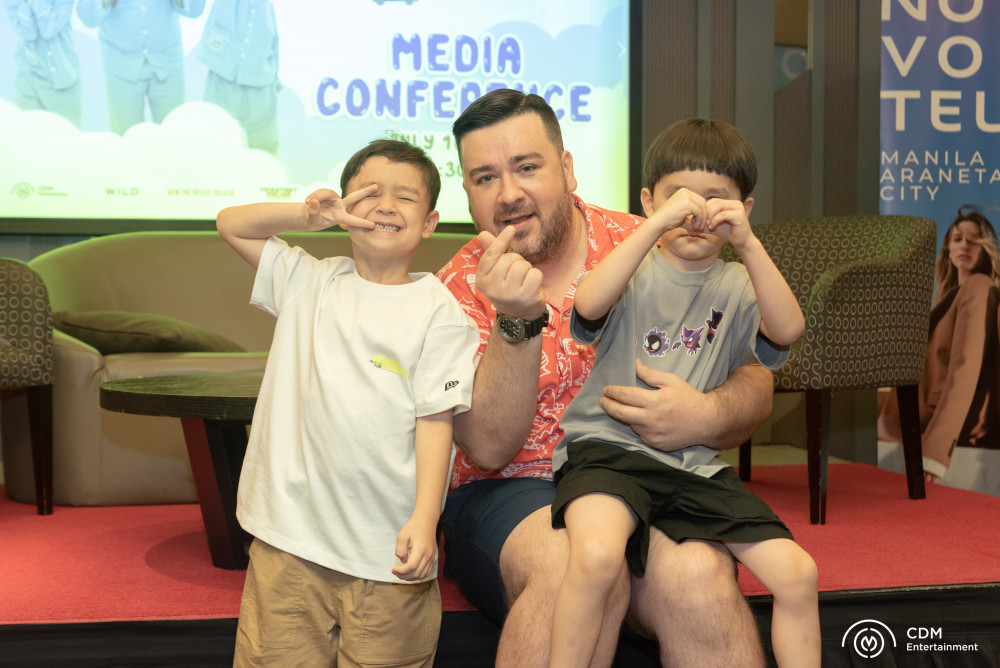 Previously, the trio appeared on South Korea's reality-variety show 'The Return of Superman' that features celebrity dads with their kids, which helped them gain popularity. When asked what was the best part of being on the show for five years, Sam replied that they have so many fond memories from the show, "I think the best part was the experiences we had."

The family decided to leave 'The Return of Superman' earlier this year to pursue other opportunities. "Wilbengers: Suspicious Camping Commotion," an animated superhero film starring the three is one of them. The Hammingtons also have a new variety show called "The Hammingtons' Dream Closet," which airs on the ENA channel.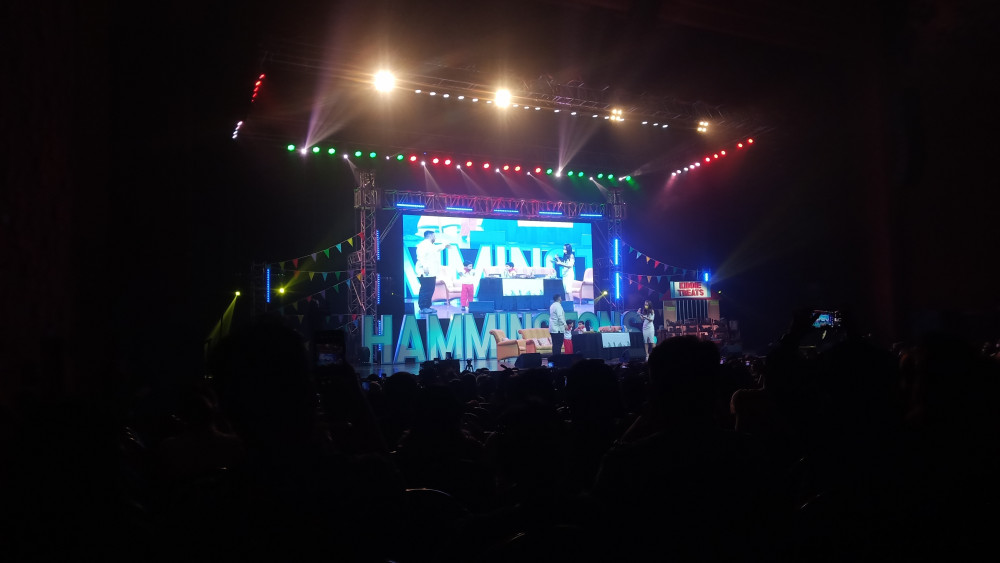 On July 17th, a day after the conference, the trio held their first-ever fan meeting in Manila, dubbed 'The Hammingtons in Juanderland,' at the New Frontier Theater. The event, which drew a large number of Filipino fans, was truly unforgettable for both The Hammingtons and the fans. The boys spent the day with their fans at the fan meeting, playing games, and eating Filipino foods with a few lucky fans getting to play with the kids on stage.

During the fan meet, the boys spoke a few Filipino words and phrases such as "Makulit ako (I'm naughty)," "Pogi (Handsome)," and "Mahal ko kayo (I love you all)." They also tried some Filipino foods including Lechon and banana cue.
Before the fan meet wrapped up, Sam took time to answer a few questions from their supporters. When asked about Stray Kids, Sam said, "We're trying to do something with Stray Kids," adding that member Bang Chan messaged him on the day of the event.
Sam, William, and Bentley thanked their Filipino fans for coming out to support them. Sam even shed a tear as he expressed his heartfelt appreciation to their fans.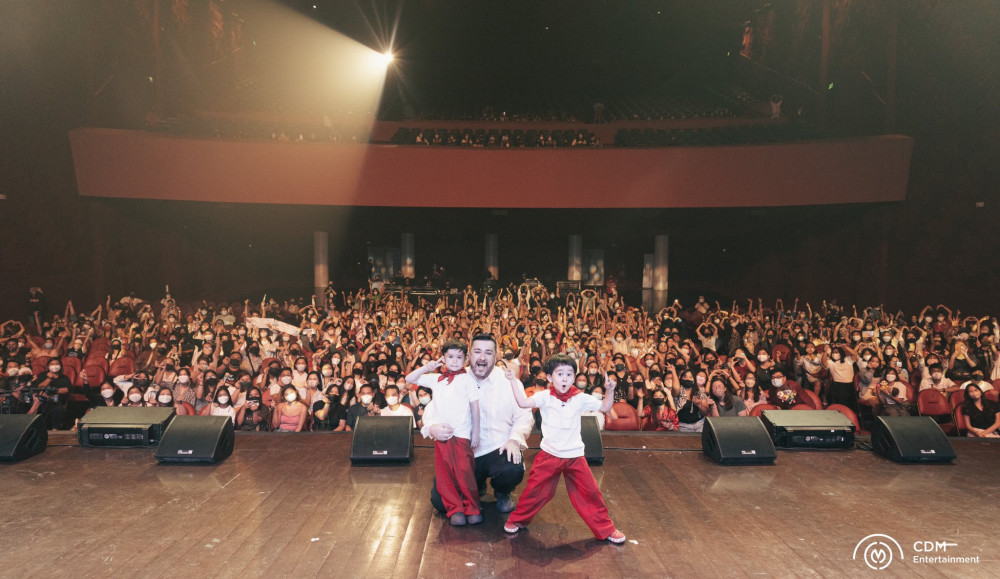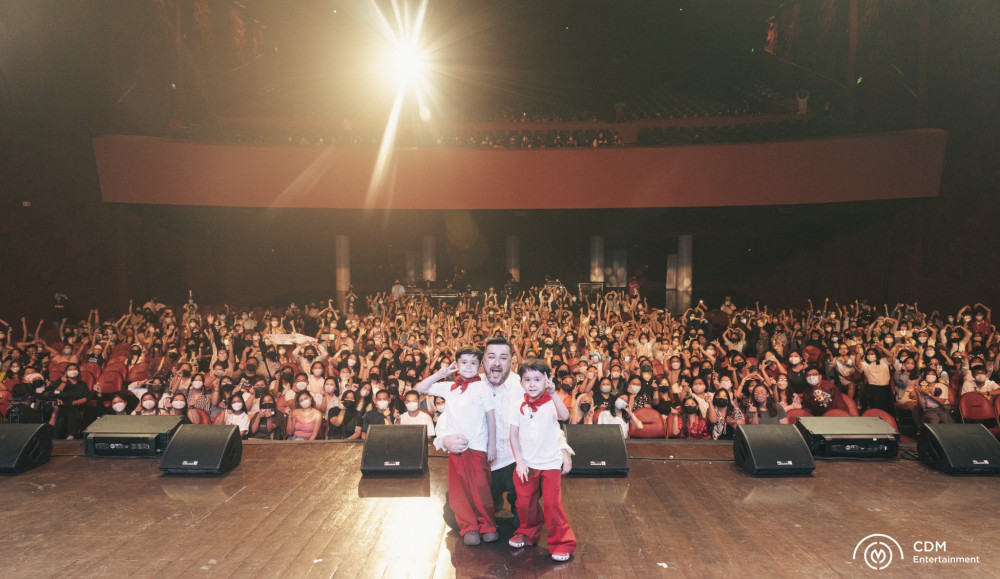 'The Hammingtons in Juanderland' was presented by WILD Entertainment and CDM Entertainment.
Photo credits: CDM Entertainment