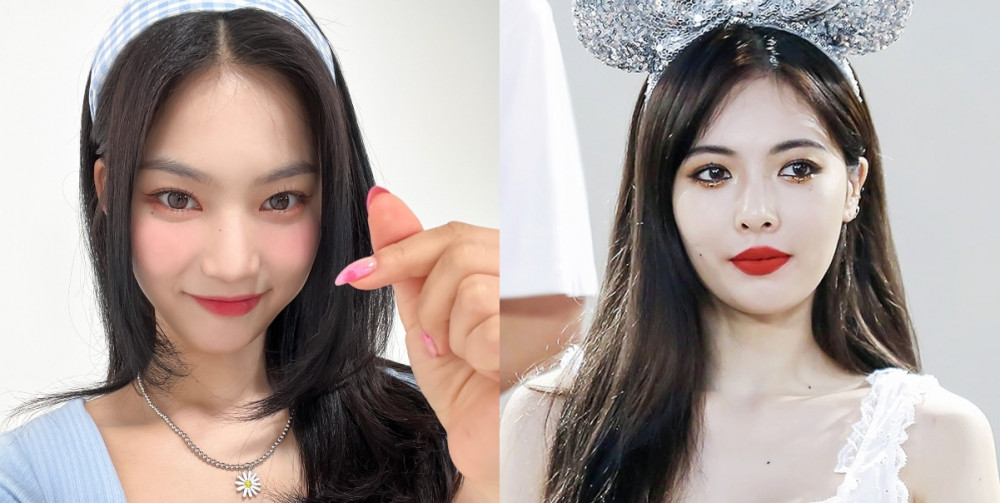 STAYC's Isa revealed she is a big fan of HyunA.
On the July 28 KST broadcast of MBC FM4U's radio program 'Kim Shin Young's Noon Song Of Hope', STAYC made a guest appearance to promote their 3rd single album 'We Need Love'. On this day, DJ Kim Shin Young told the STAYC members that one voice message had arrived for them. Kim Shin Young asked, "Who do you think is it from?" To this, Isa replied, "I saw the radio program that aired last week. I saw that HyunA sunbaenim appeared as a guest, so I'm thinking it might be her." The main character behind the voice message was then revealed to be HyunA, and HyunA's voice message said, "I hope the name Isa gets known to many people and I don't know if we'll get another chance to meet because I finished my last [music] broadcast, but we will definitely meet again. I am always watching you from behind, and I really like that kitty smile of yours. Please contact me."
Isa was then asked whether it was true that she had attended HyunA's fansign before her debut, and Isa confirmed that this was true. Isa stated, "Ever since her solo "Change", I copied her dance a lot. Since I was in elementary school or middle school, I danced in front of my dad and mom, and continued to really like [HyunA] throughout her group activities as well."