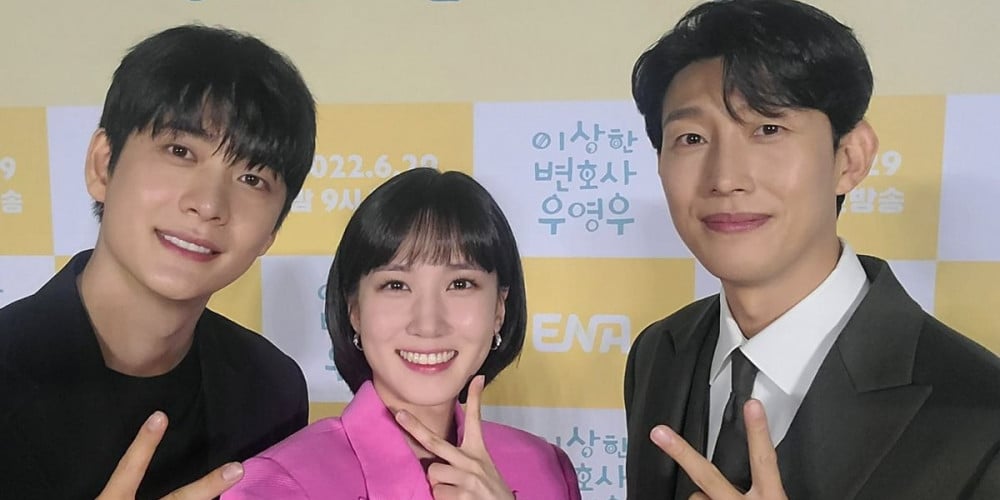 According to the Korea Institute of Corporate Reputation, here are the top drama actors/actresses for the month of July, based on big data analysis!
From June 30 through July 30, 2022, the Institute analyzed big data of 50 drama actors and actresses in areas including consumer participation, media activity, communication, community activity, etc.
For the month of July, actress Park Eun Bin claimed the #1 spot in terms of brand value rankings, thanks to the massive popularity of her ENA series 'Extraordinary Attorney Woo'. Park Eun Bin ranked #1 for this month with a total of 17,304,704 points, demonstrating viewers' love for her character Woo Young Woo in 'Extraordinary Attorney'.
Next, Park Eun Bin's fellow co-stars Kang Tae Oh and Kang Ki Young took up 2nd and 3rd place respectively, with Kang Tae Oh earning 5,263,126 points, and Kang Ki Young earning 3,754,333 points.
Here are the top 30 drama actors/actresses in terms of brand value for the month of July, in order: Park Eun Bin, Kang Tae Oh, Kang Ji Young, Seo Hyun Jin, Lee Jae Wook, Jung So Min, Lee Joo Bin, Hwang In Yeob, Park Byung Eun, Heo Jun Ho, Seo In Guk, So Ji Sub, Kang Ha Neul, Bae Da Bin, Yoon Si Yoon, Hwang Min Hyun, Cha Ye Ryun, Jeon So Min, Yeom Jung Ah, Shin Dong Mi, Oh Yeon Seo, Na In Woo, Seohyun, Oh Min Suk, Shin Seung Ho, Jeon Bae Soo, Lee Sang Yup, Lee Yoo Young, Lim Soo Hyang, and Moon Ga Young.

Which drama actors/actresses are you obsessed over these days?