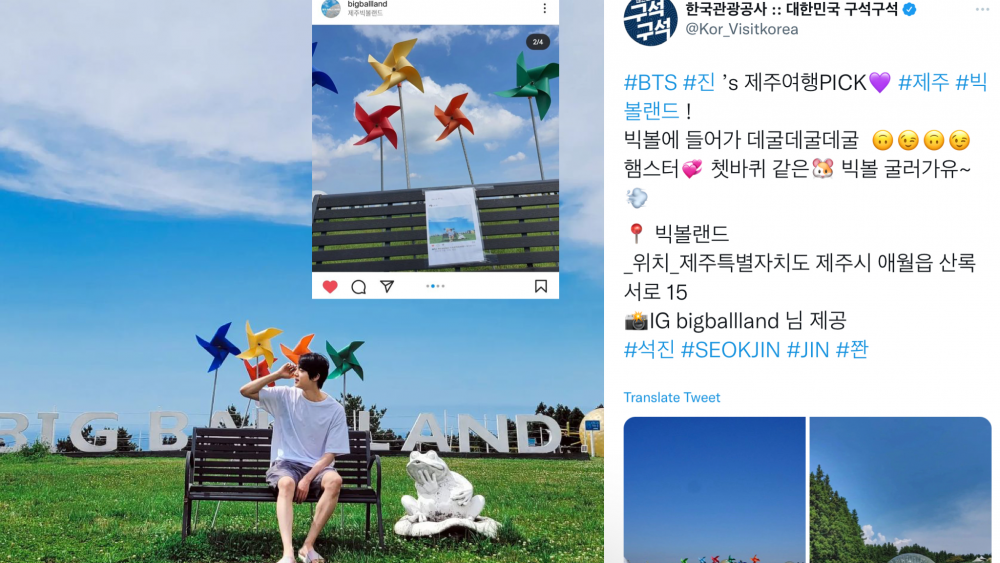 Last week, Jin shared a bunch of pictures from his spontaneous trip to Jeju island together with actor Lee Sang-yeob. The pictures of his beautiful back and slim waist blew up the Internet! Besides that, there was an adorable picture of Jin sitting on the colorful bench, a little frog statue beside it, and the letters 'BIG BALL LAND' behind him.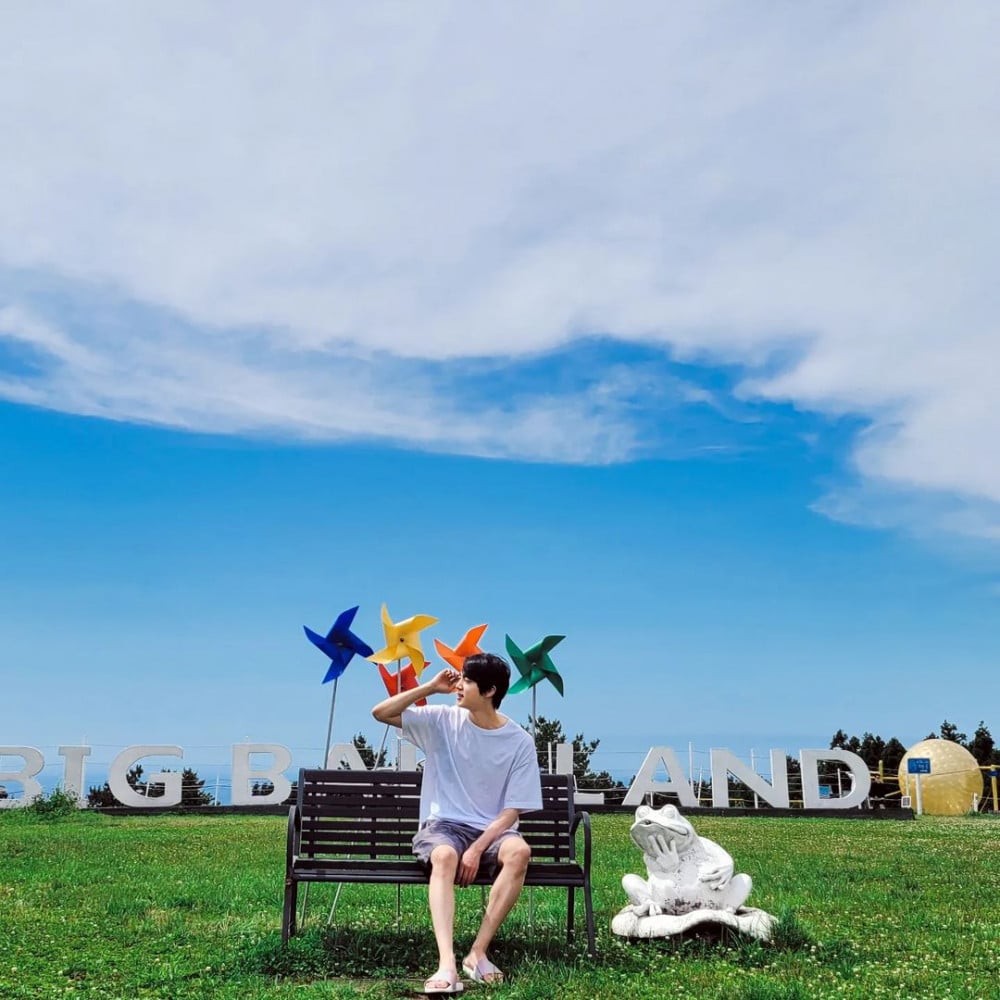 'Big Ball Land' is an entertainment spot on Jeju island. People get inside the huge clear ball and roll down the hill! We don't know for sure if Jin also got into one of those huge balls or just wanted to take a picture with a picturesque view. However, the photo had a big impact!
The official account of the Korean Tourism Organization tweeted about Jin visiting this spot on Jeju island. They promoted it as 'Jin's Jeju Travel Pick'!
"You can get inside a huge ball and roll and roll. The Big Ball rolls like a wheel for a 🐹 (hamster)!"
The Korean Tourism Organization even used Jin's symbolic animal as a cute reference. The address of "Big Ball Land' was also included.
Talking about the tourist spot called 'Big Ball Land,' they feel very proud to be included in the photo with Jin himself. They even put the memorable paper on a bench featured in his picture! He was also added to their website photo gallery.

"Jin, a member of global idol group BTS, visited Big Ball last weekend. After the thrilling experience, he even left a nice picture."

"Handsome, bboom bboom~ Welcome, BTS! ~."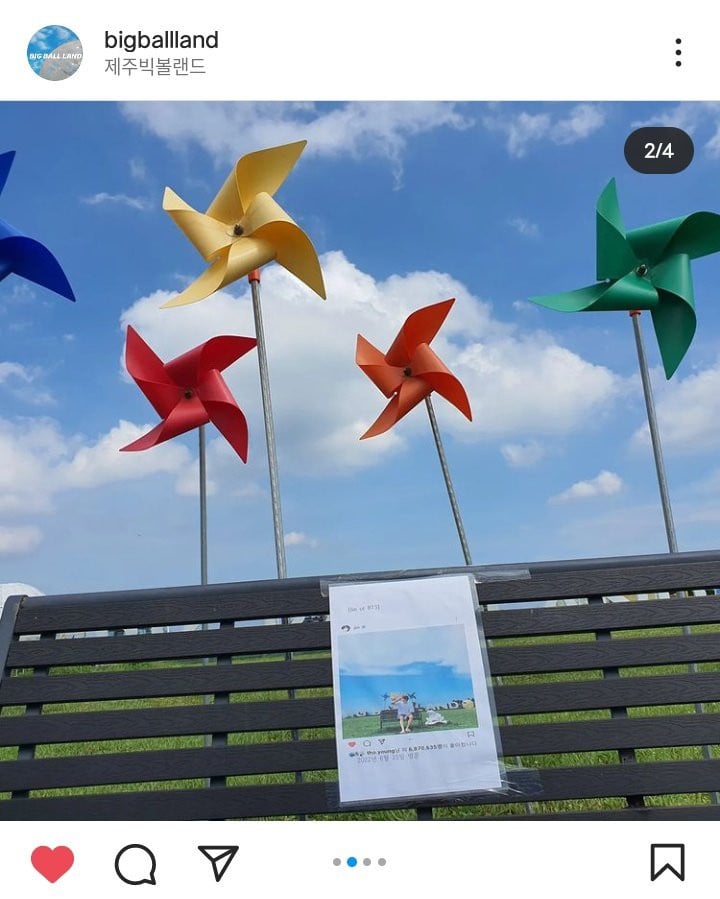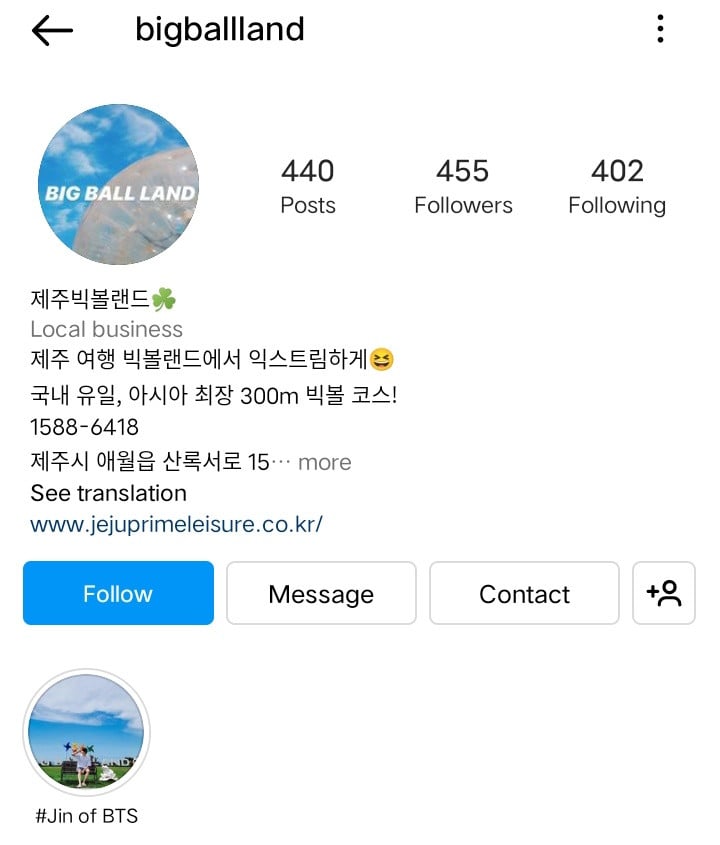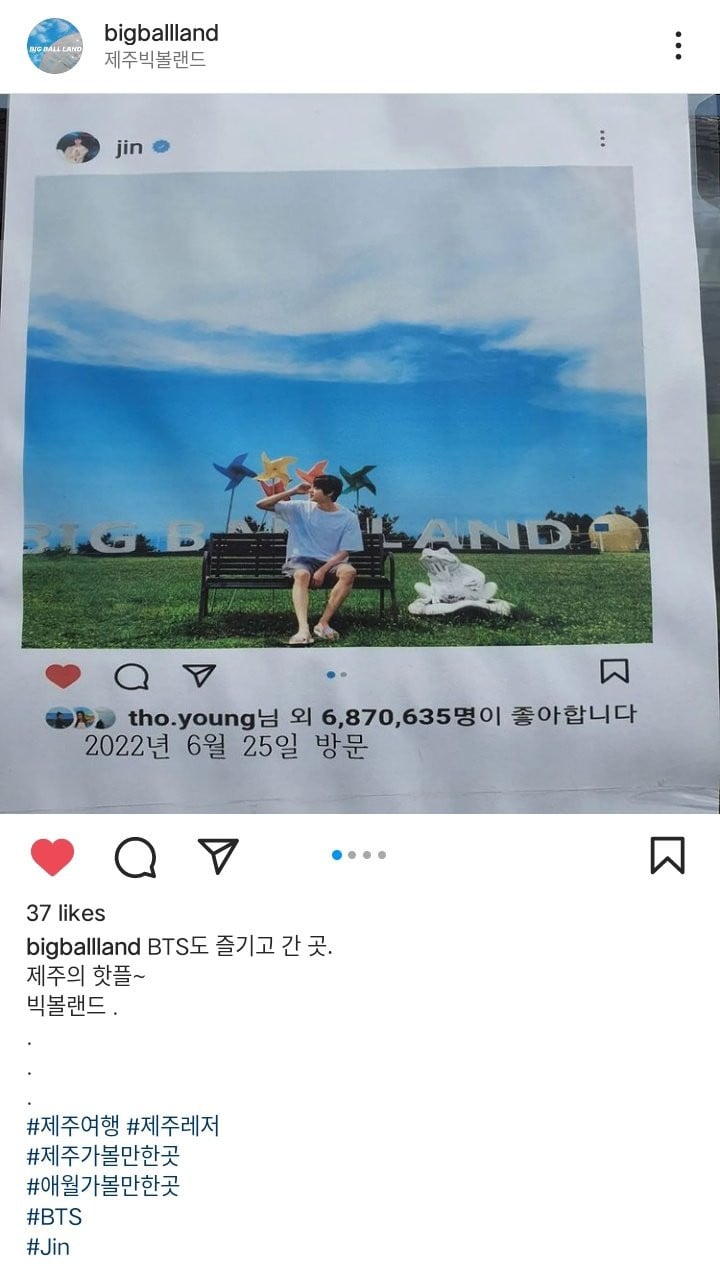 Korean Tourism Organization knows that Jin's name alone creates queues outside the places he once visited! He can turn anything into a tourist spot. For example, last month, when he took a picture at the Pokemon bench of Baskin Robbins in Seoul, crowds of people were standing in front of the building, waiting for their turn to recreate the picture of Jin! Once, he even made a specific brand of piano suddenly sell out!