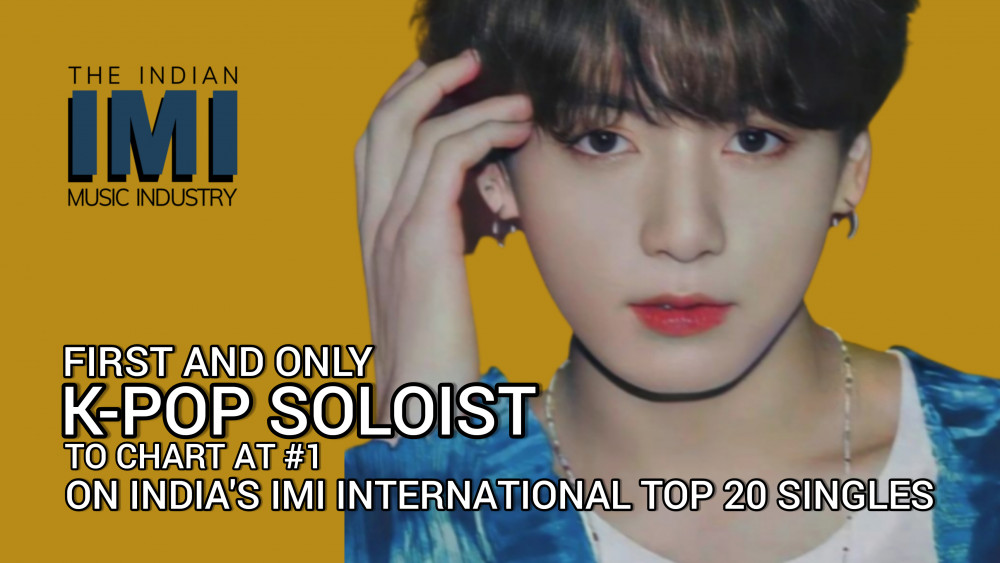 Jungkook's popularity all over the globe is on the rise tremendously, and India is also not an exception. He is the most popular K-Pop Idol in the country as he is loved for his voice as well as his songs top India's major charts.
Left And Right by Jungkook debuts at #1 on the IMI International Top 20 Singles Chart in India, which is one of their significant charts for international songs. Jungkook becomes the First and Only K-Pop/ Korean soloist to ever chart at #1 on the chart.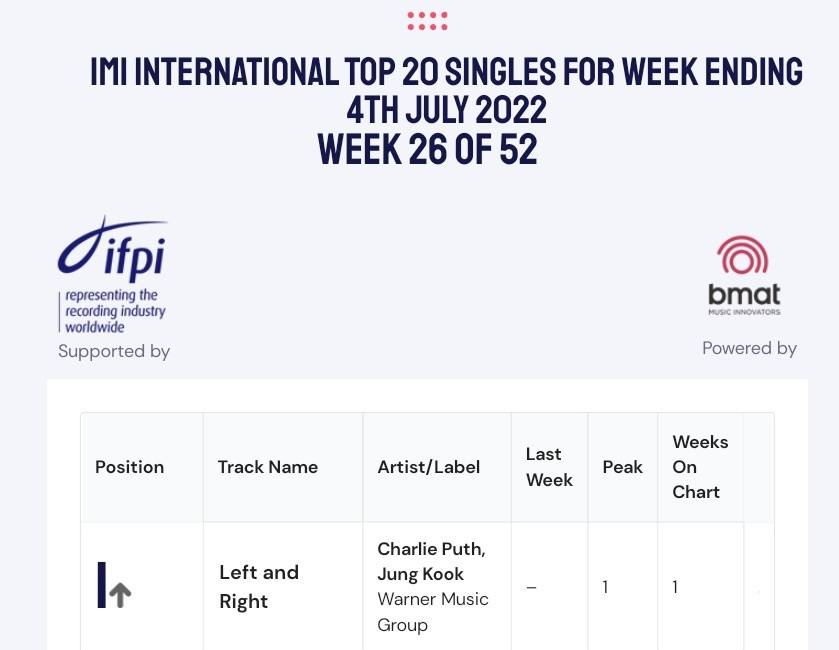 BTS and Jungkook are the only two K-Pop Acts to top the said chart.


The previous record for the Highest Charting K-Pop soloist on the said chart was also held by Jungkook as Stay Alive debuted at #3.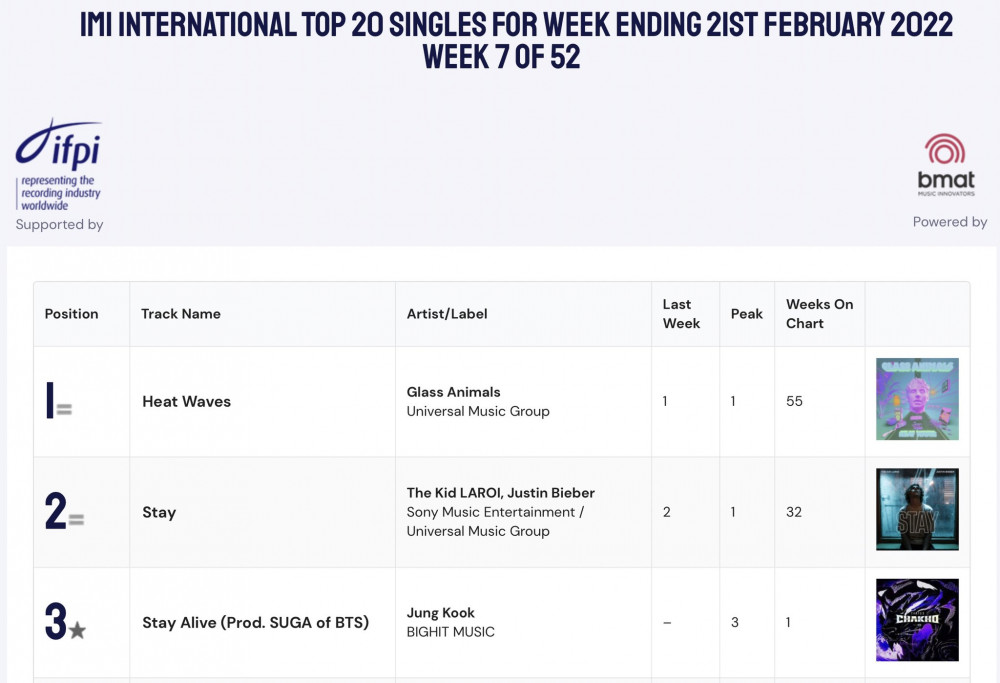 Jungkook is also the first K-Pop soloist to debut at #1 on Spotify India and also had the biggest debut day and week streams for the same on India's Spotify.
Check out these related articles.