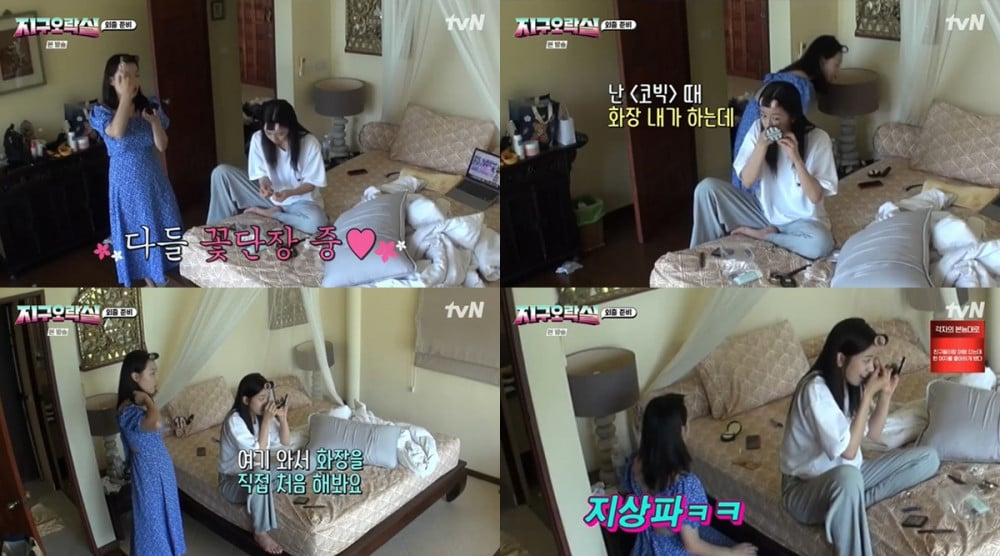 On the July 29 broadcast of tvN's 'Earth Arcade', IVE's Yujin revealed a cute and surprising fact about herself.
On this episode, the cast members including Lee Eun Ji, Lee Young Ji, Oh My Girl's Mimi, and IVE's Yujin enjoyed a pool party as they carried out various missions in an outdoor pool. Afterward, the ladies freshened up, putting on makeup for the next round of missions and games.
Here, maknae Yujin revealed, "This is the first time in my life that I am putting makeup on my own face. I learned how to do it because I was coming here for filming." The variety program was filmed in Thailand, which meant that Yujin could not bring her usual makeup team with her, and so it looks like she had to learn how to put makeup on herself from her makeup artists!
Comedian Lee Eun Ji was surprised to hear this from Yujin, and remarked, "Really? I put makeup on myself every day. I put makeup on myself even for my 'Comedy Big League' filming."
Yujin then asked, "Then when do you go get your makeup done at the shop?" Lee Eun Ji replied with laughter, "Only when I'm going to a really important schedule. Like for a major broadcasting station program."

Here are some selcas Yujin shared with fans from her 'Earth Arcade' filming. What do you think of Yujin's hand-done makeup look?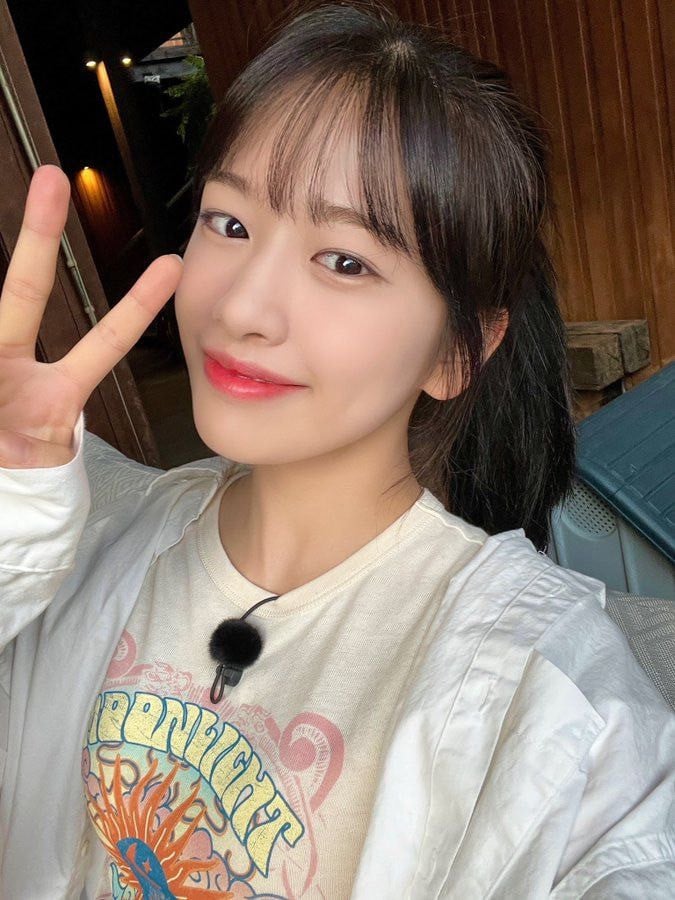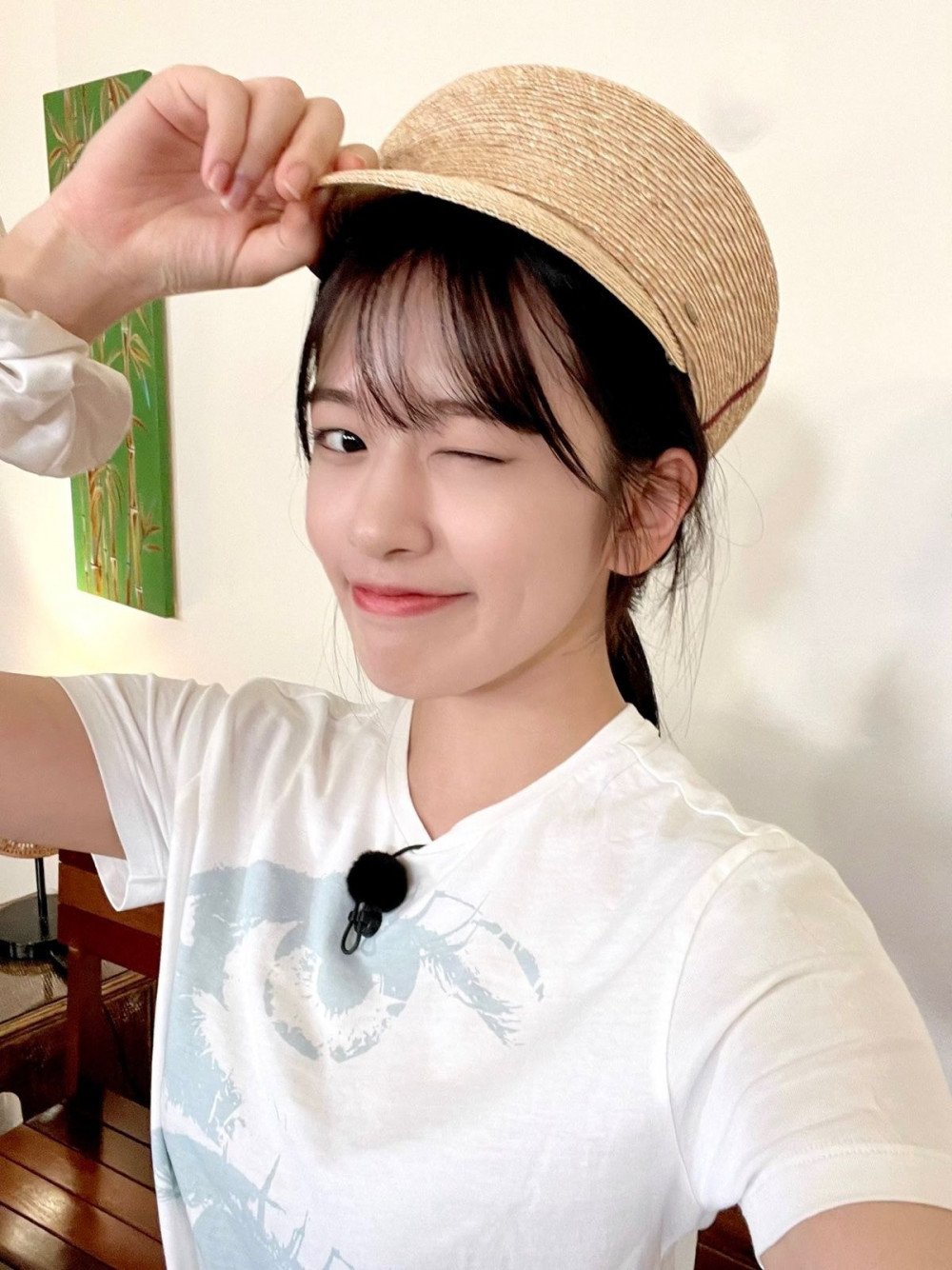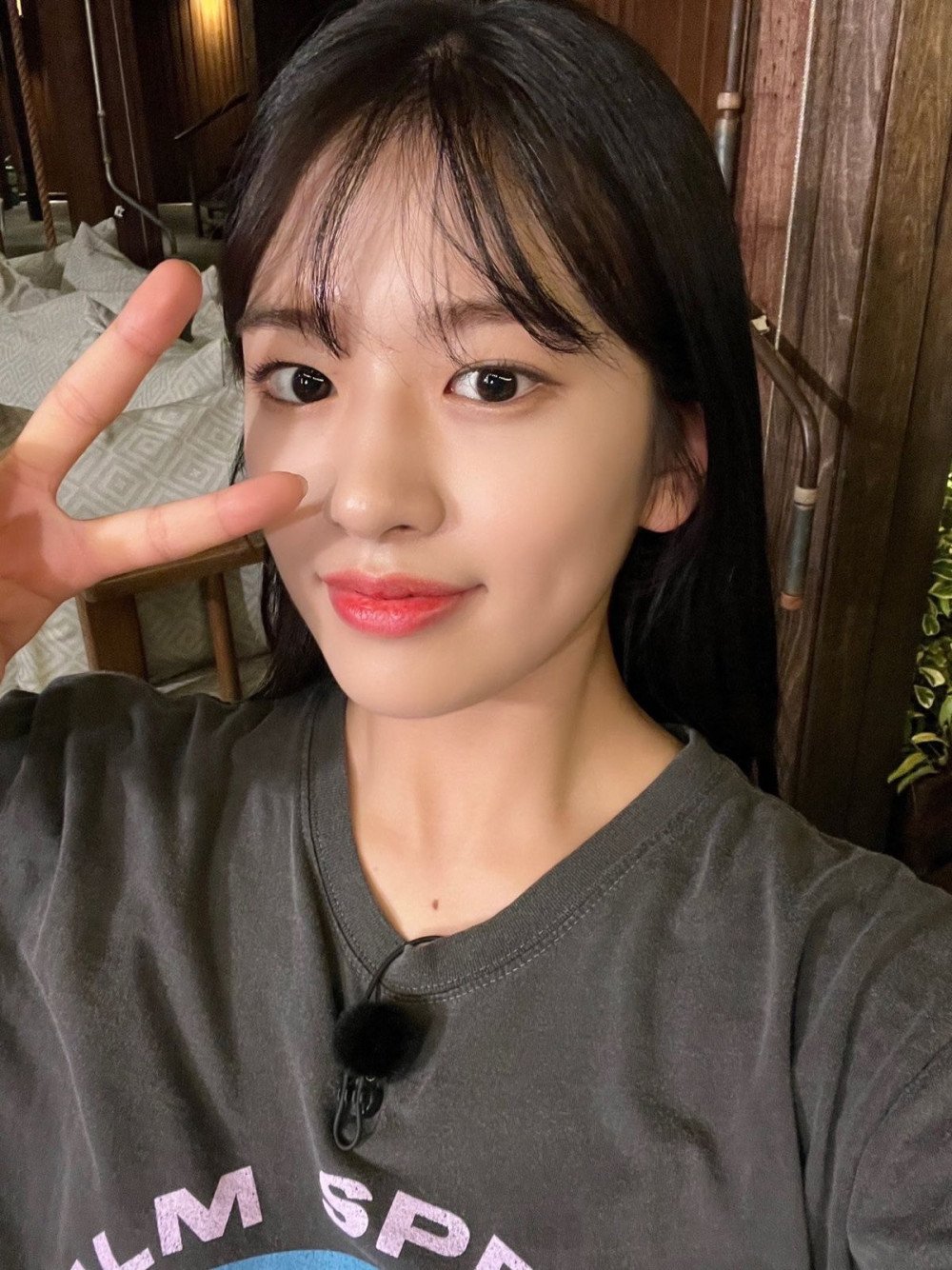 Netizens reacted with comments like,
"I'd believe it if she never wore makeup in school. She probably never felt the need to put any on in the first place, her face is so pretty as it is TT."
"She just recently turned 20, so that makes sense. The really really pretty girls don't wear makeup to school because they don't even need it.."
"She looks exactly the same without makeup TT. She probably wore nothing but lip tint during her school days."
"Her original face is already perfect so."
"I love the way she did it herself~ It's more natural than when she gets it done at the shop for her schedules."
"Her bare face is so gorgeous."
As netizens pointed out, IVE's Yujin has shown her bare face on several occasions on 'Earth Arcade', garnering attention for her smooth, baby skin.