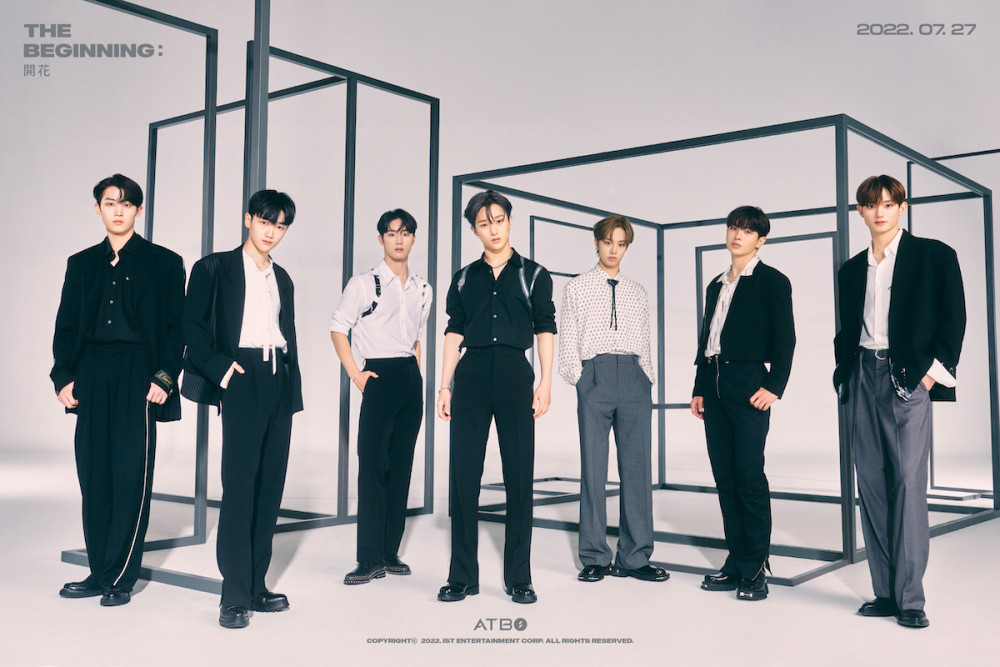 IST Entertainment's upcoming new boy group ATBO has revealed a sleek, stylish set of group and unit teaser images for their debut with 'The Beginning : 開花 (Gaehwa)'.
The 7-member boy group under IST Entertainment consists of Oh Junseok, Ryu Junmin, Bae Hyunjun, Seok Rakwon, Jeong Seunghwan, Kim Yeonkyu, and Won Bin. Born from the idol survival program 'The Origin - A, B or What?', ATBO will be debuting later this month on July 27 at 6 PM KST, joining the competitive 4th generation K-Pop scene.
Get to know the members of ATBO in their latest set of group and unit teaser images, above and below.
What do you think of ATBO's debut teasers so far?