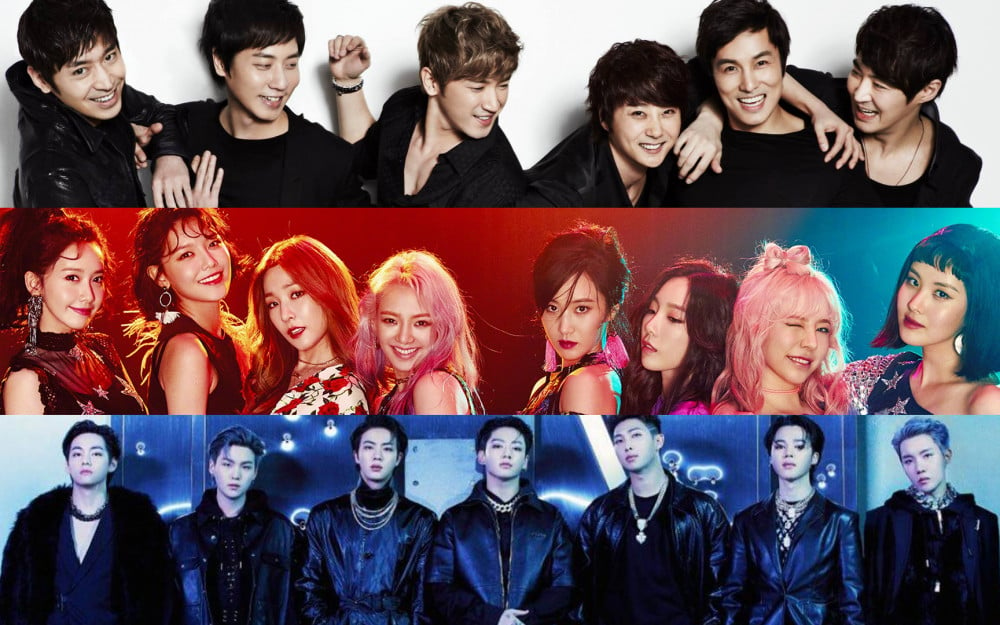 Over the years, K-pop has grown to expand its influence across the world. Starting from the first generation, these K-pop idols have caused a sensation in South Korea before spreading to the global market.
One of the ways that gauge the success and popularity of these idols is the number of album sales. Over the generation, the number of albums sold by these idols has increased, and now these idol artists easily sell over million albums since their market has expanded to the globe.
The change in the number of sales can be seen over the years as one netizen shared a compiled list of album sales sold by the top idol artists in each generation.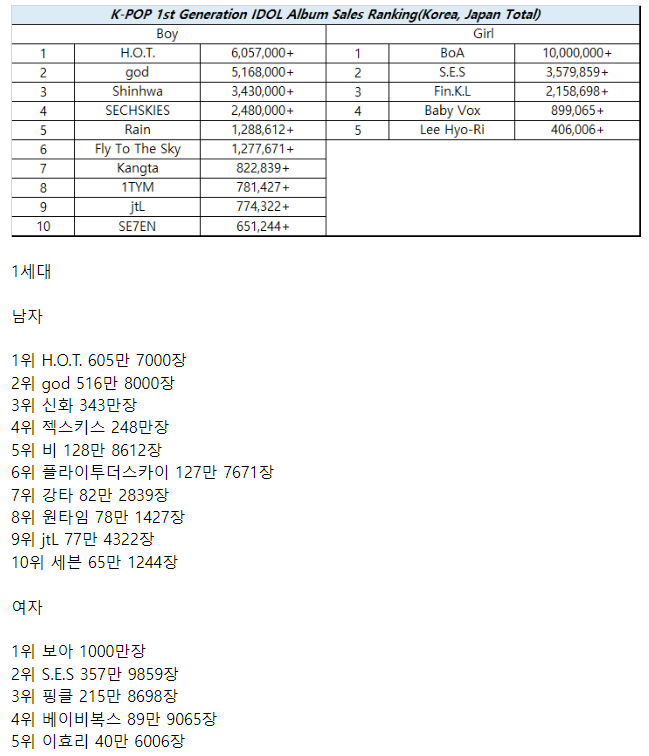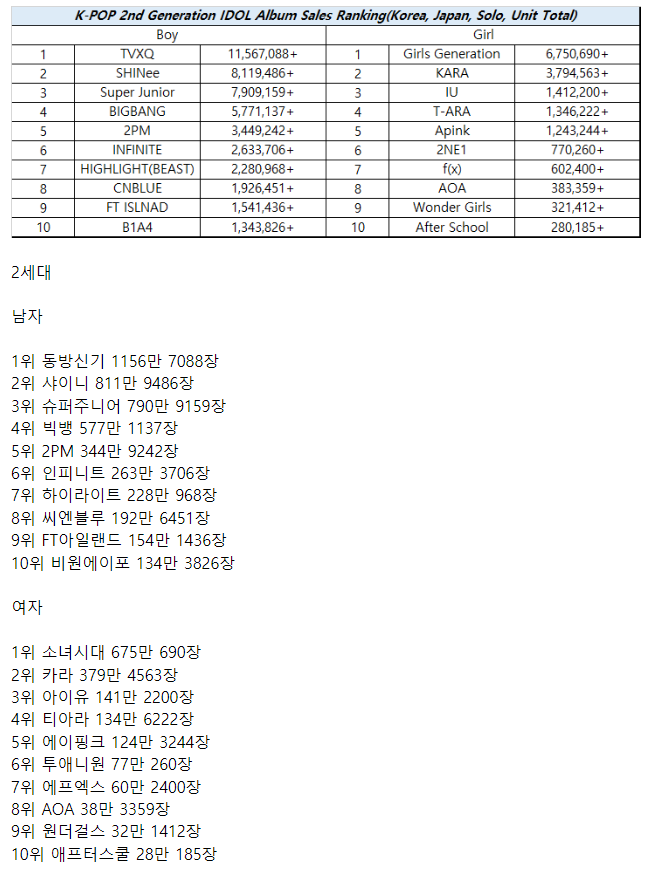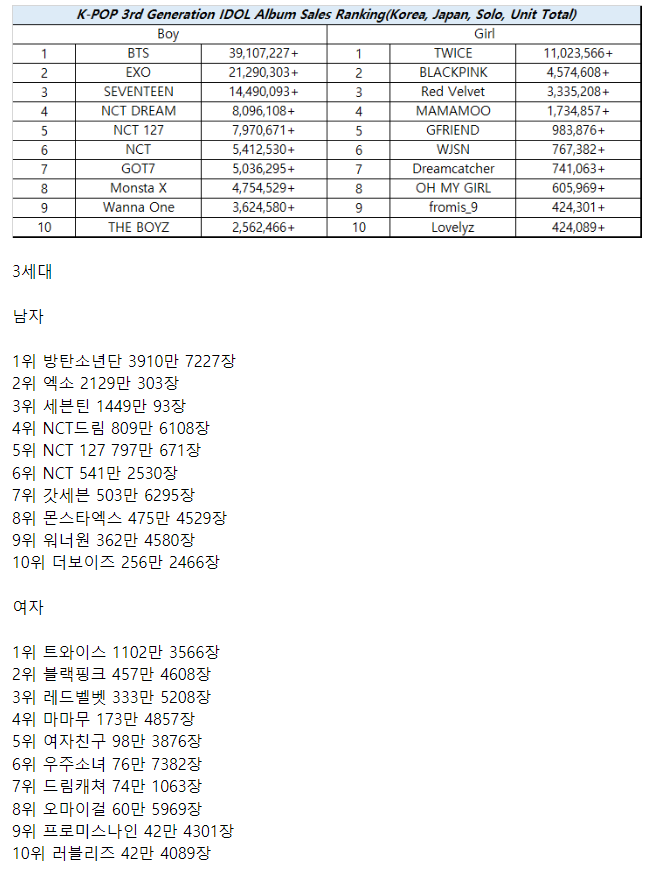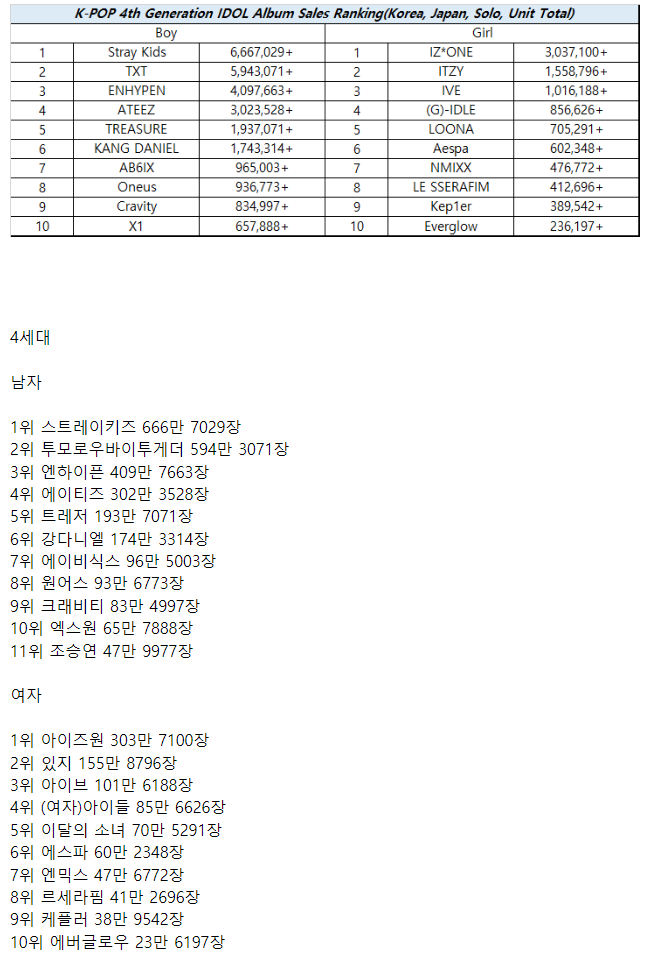 Netizens commented, "Wow, BTS has more than 39 million albums sold," "BTS, wow," "TWICE is so crazy, they have more sold than male idol groups," "Wow, look at BoA's album sales," "Woah, what's with TWICE, they're amazing," "BoA selling over 10 million during that time is so crazy," "This is the total album sales, right?" "I think EXO is amazing too," "Male idols definitely sell a lot of albums compared to female idols," "I think 2PM has more albums sold," "BoA is the real legend," and "This is pretty amazing."