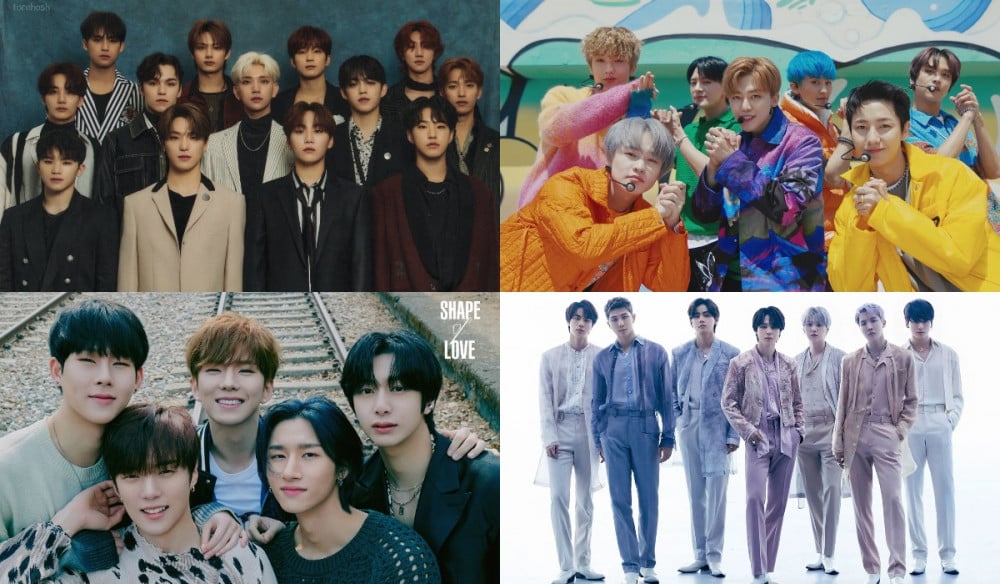 Netizens are talking about the differences in demographics across fandoms.

On June 18th, a post on a popular online community gained attention for sharing demographics in different fandoms. According to the original poster, Navercast collects and shows the user demographics of those who leave comments. He then compared the groups that recently performed on 'M Countdown' for their comeback.
Although these aren't the accurate representations of each fandom's demographic, netizens found differences across fandoms interesting.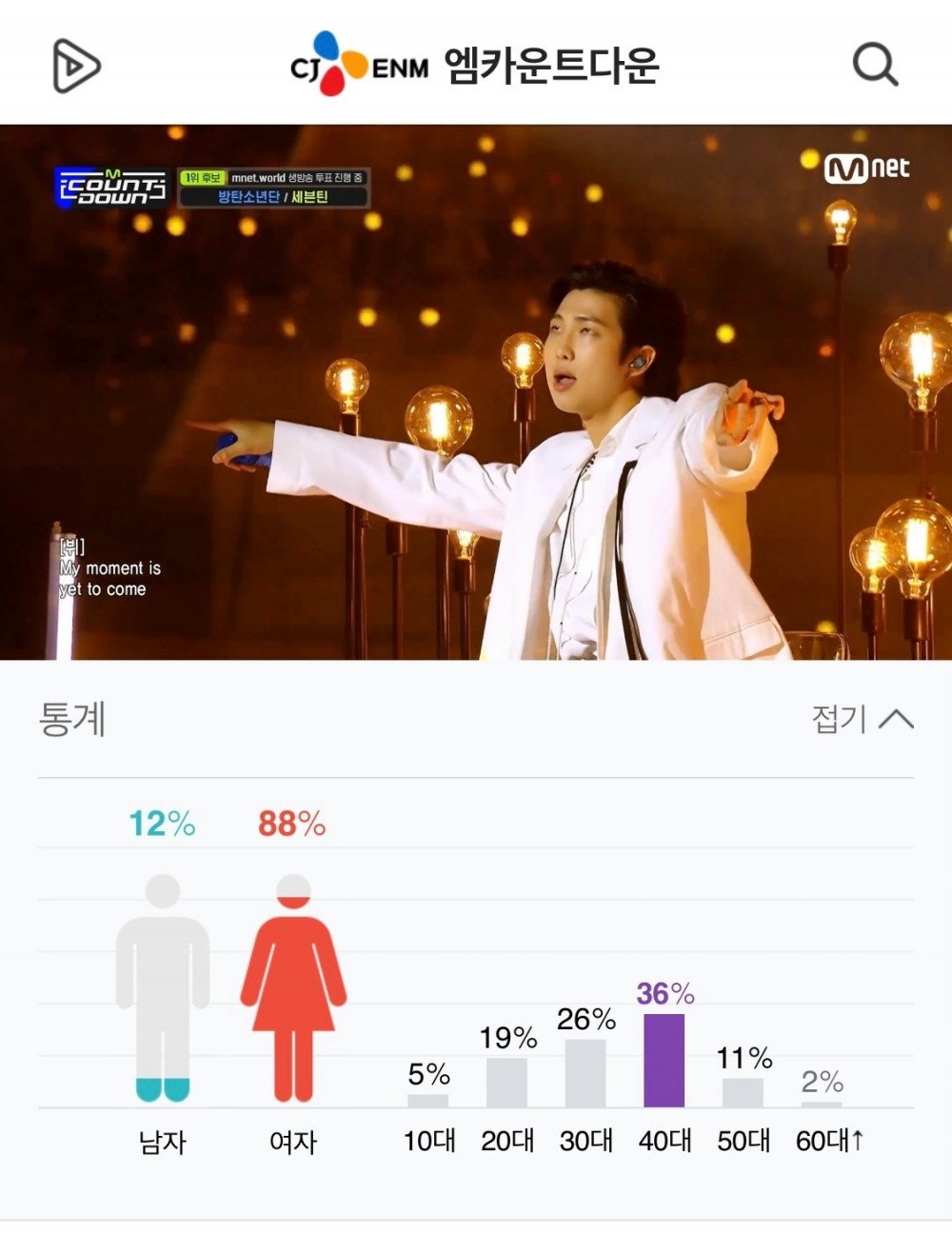 For BTS, 12% were male and 88% were female among those who left comments. Those who are in their 40s were the majority who left comments for BTS.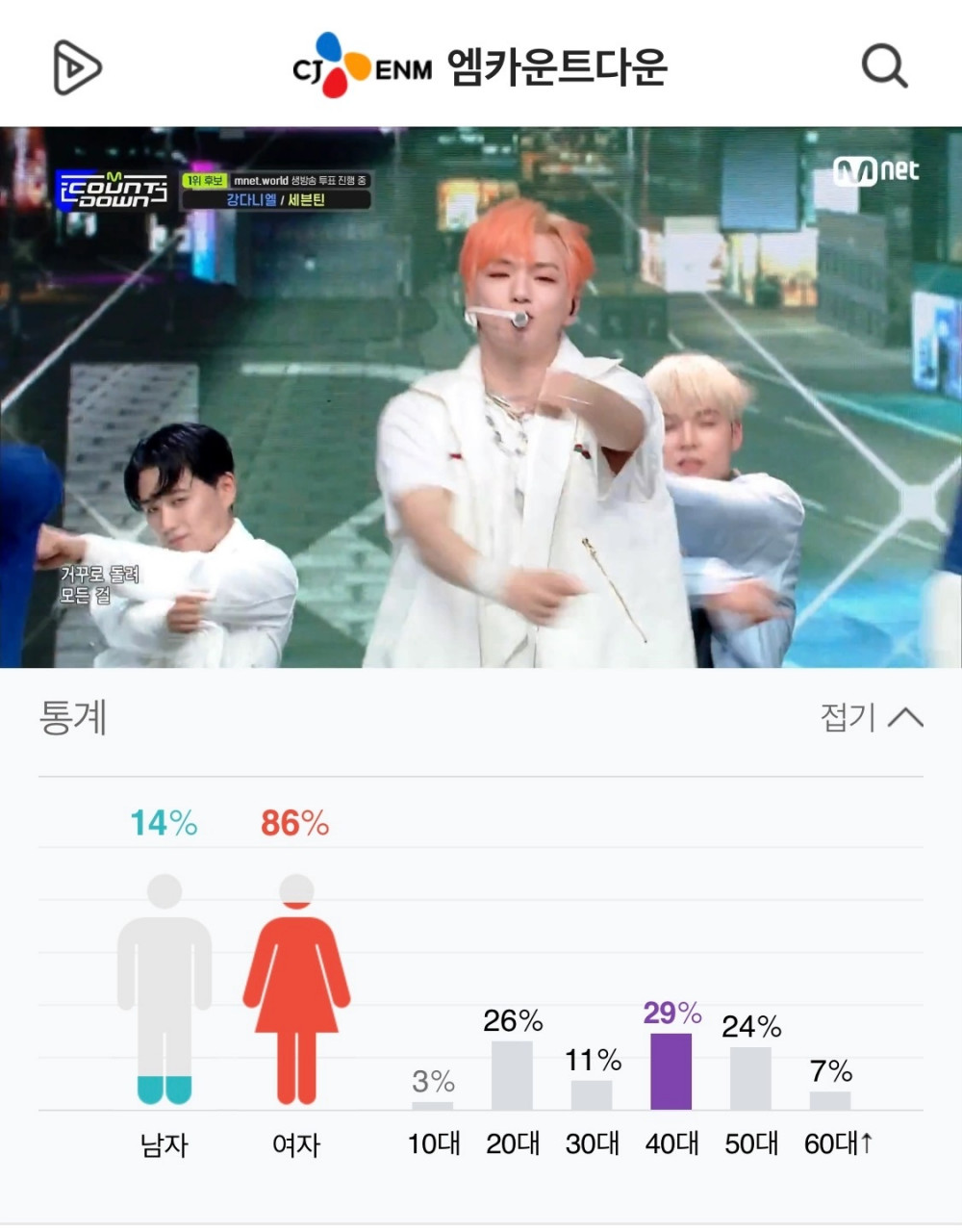 Kang Daniel had more male netizens in the comments section than BTS. 14% were male while 86% were female. Those who are in their 20s and 40s were the top two age groups for Kang Daniel's comment section.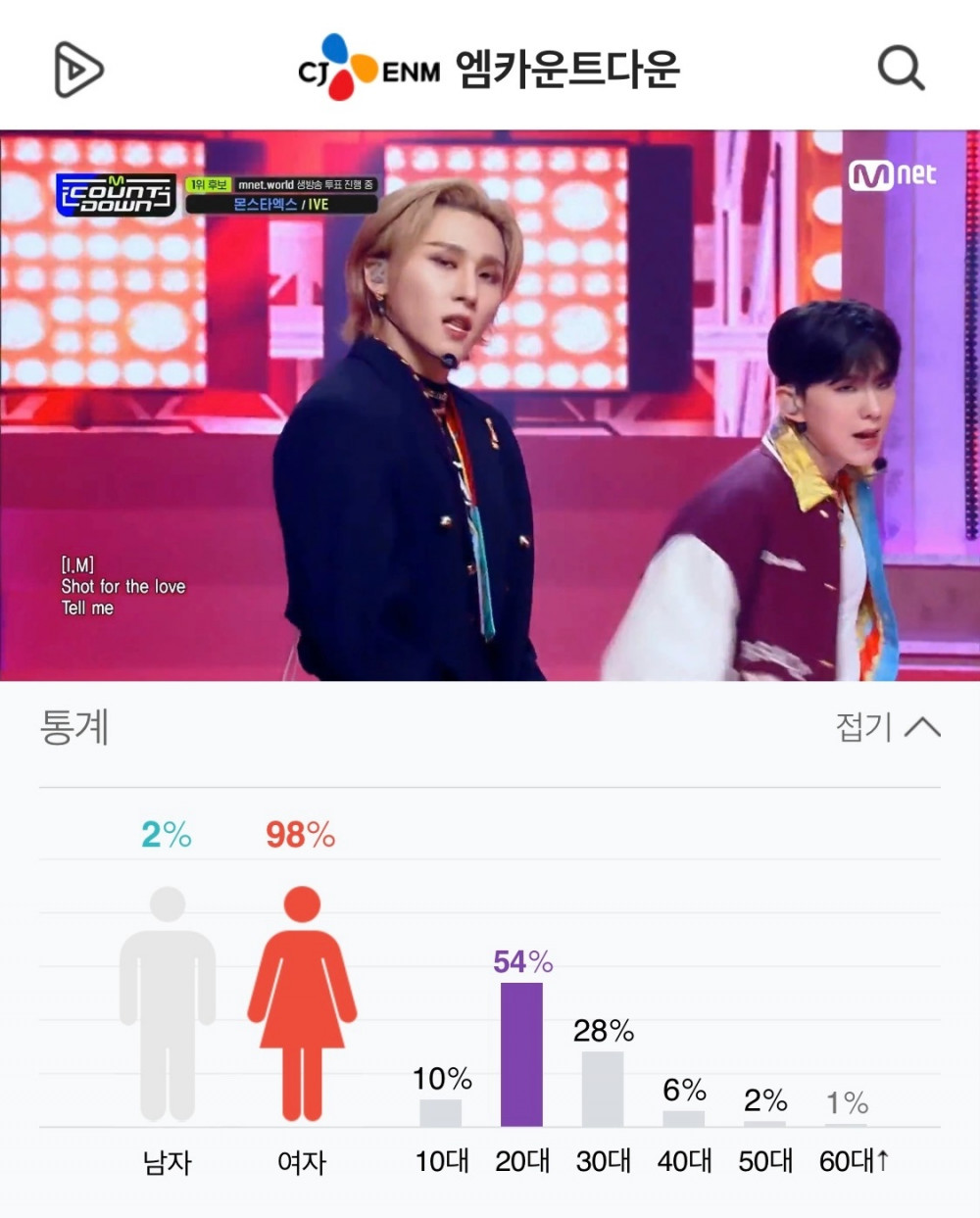 MONSTA X had the most polarizing gender differences with 98% of those who commented being females. Those in their 20s and 30s were the top two age groups.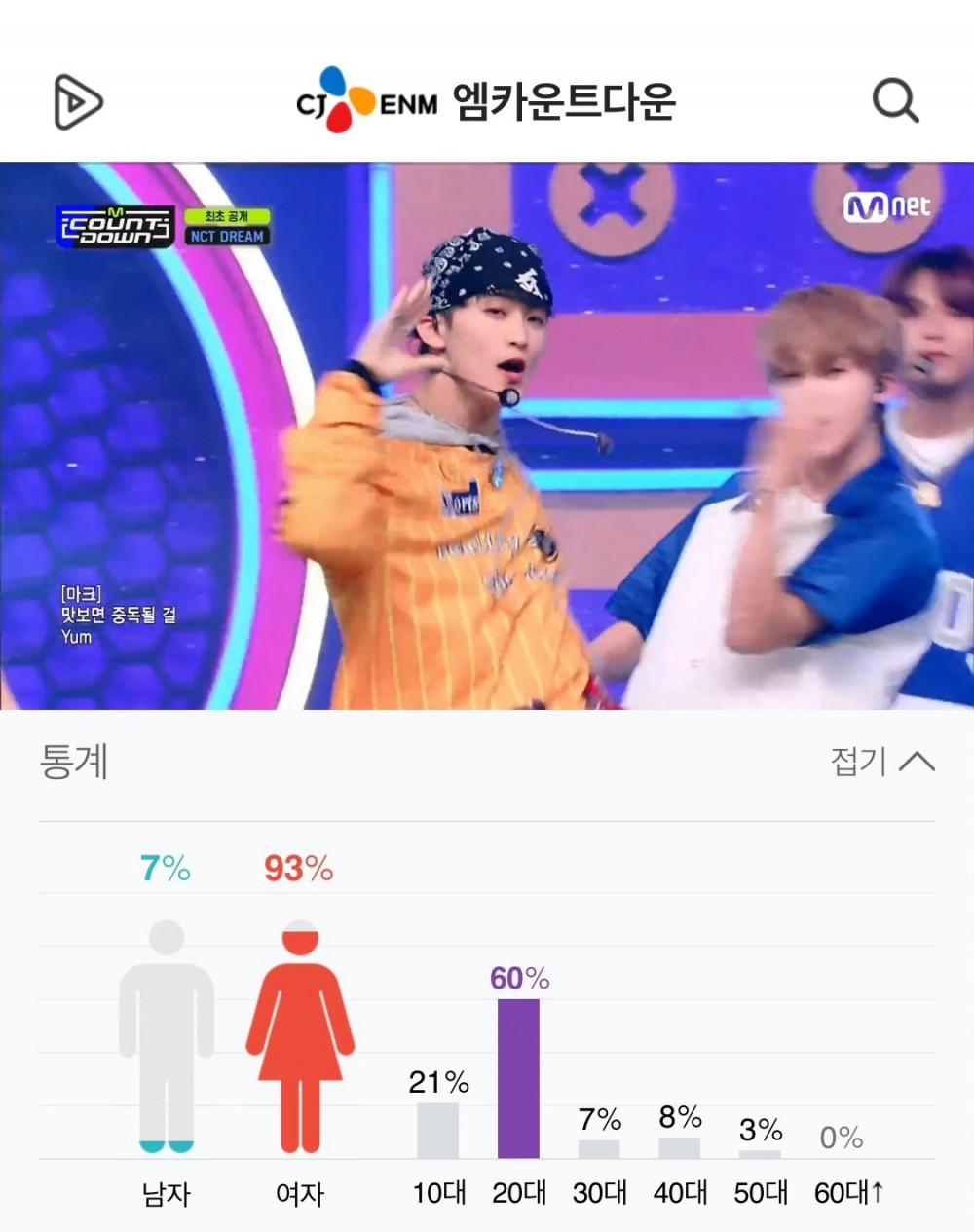 NCT Dream had relatively younger fans with those in their 20s and 10s being the top two demographics.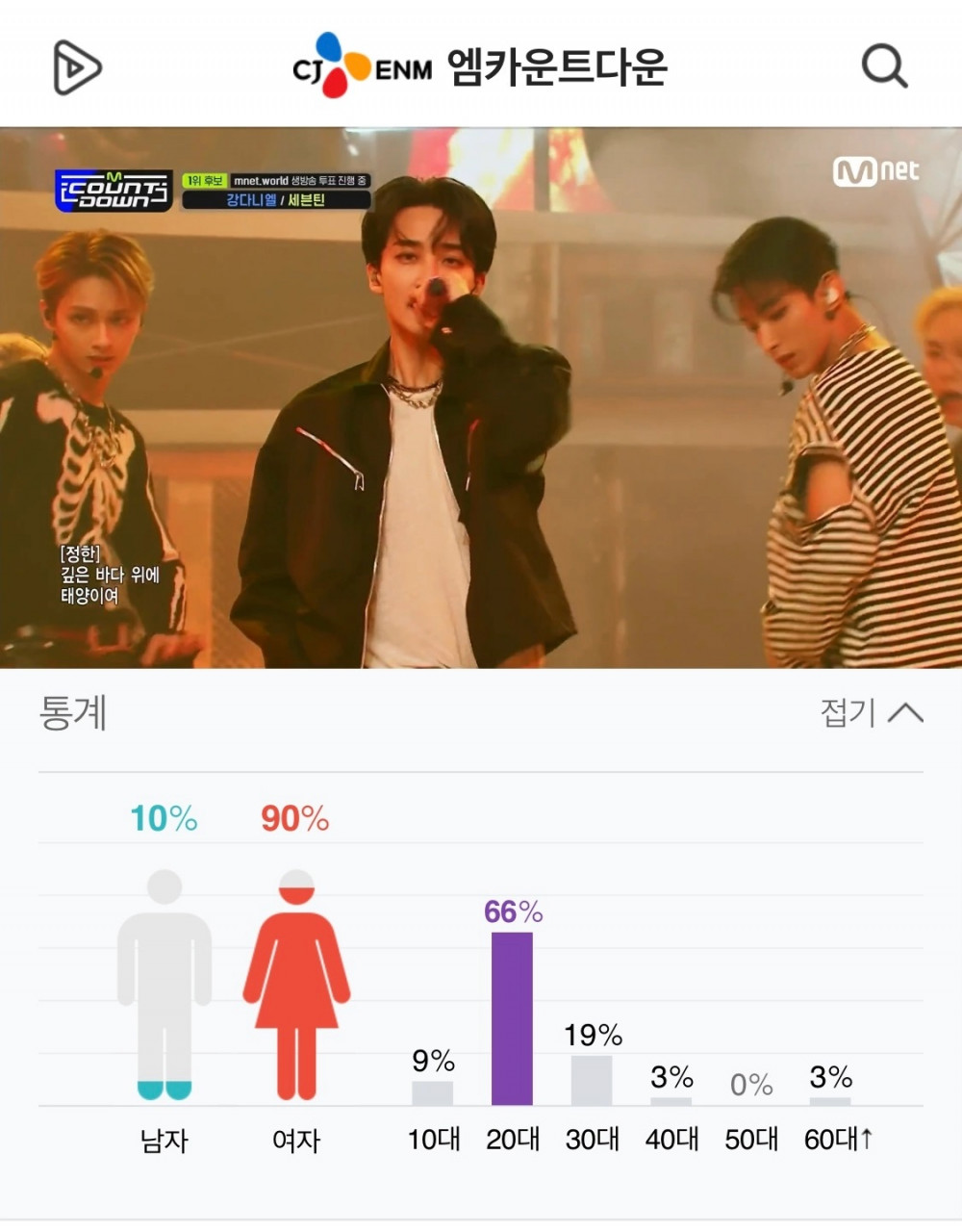 Most people who left comments for Seventeen turned out to be in their 20s. Seventeen had the highest percentage of 20-something years olds in the comments section among the six idols in the post.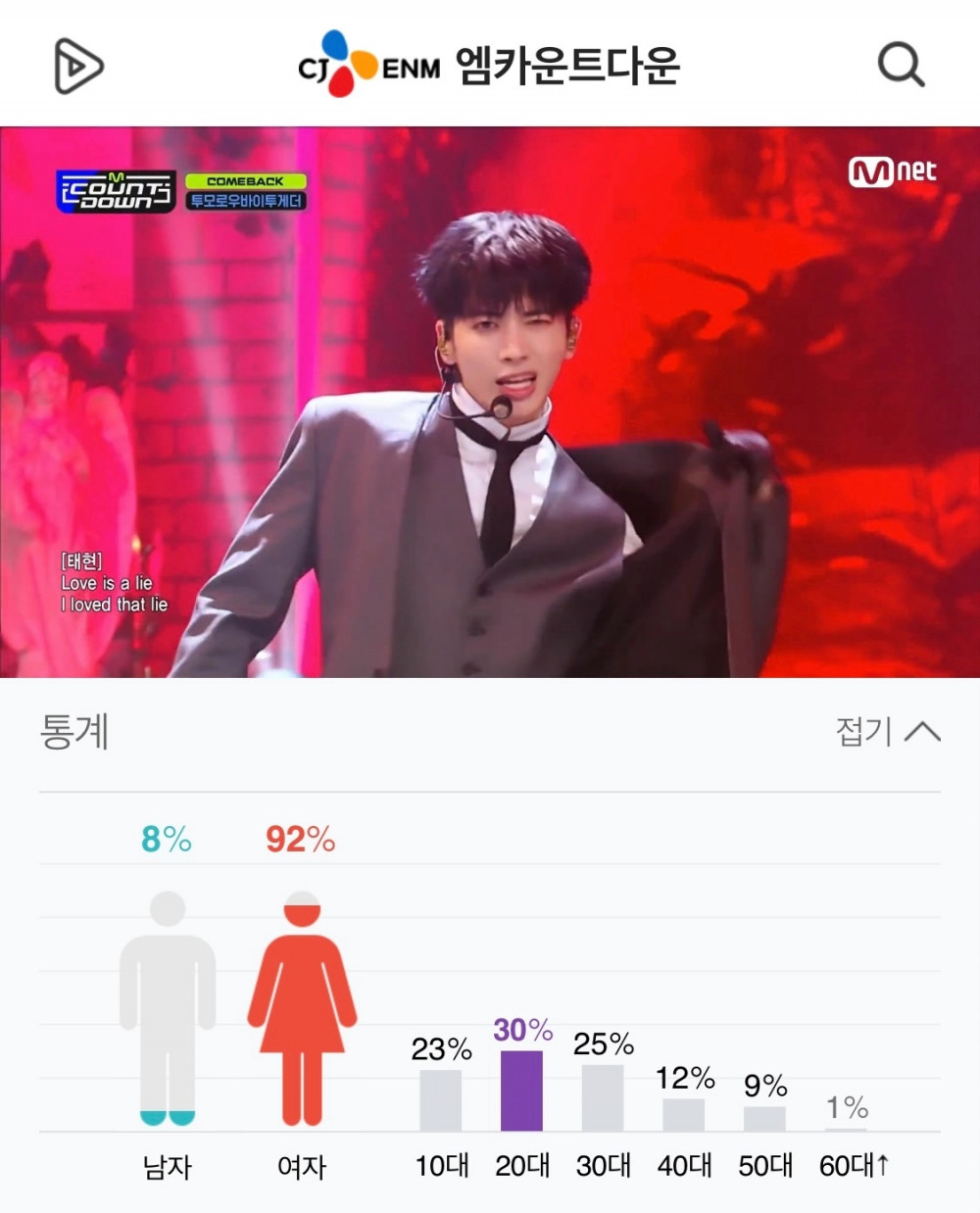 On the contrary, TXT had the highest ratio of teenagers in the comments section among the six idols in the post.
Many netizens shared their thoughts on the post such as "I think the actual demographic would have a lot more teenagers. Most of them only watch YouTube videos", "TXT really is the teenagers' pick", and "I think comparing merch or concert sales statistics would be way more accurate than these"
What do you think?