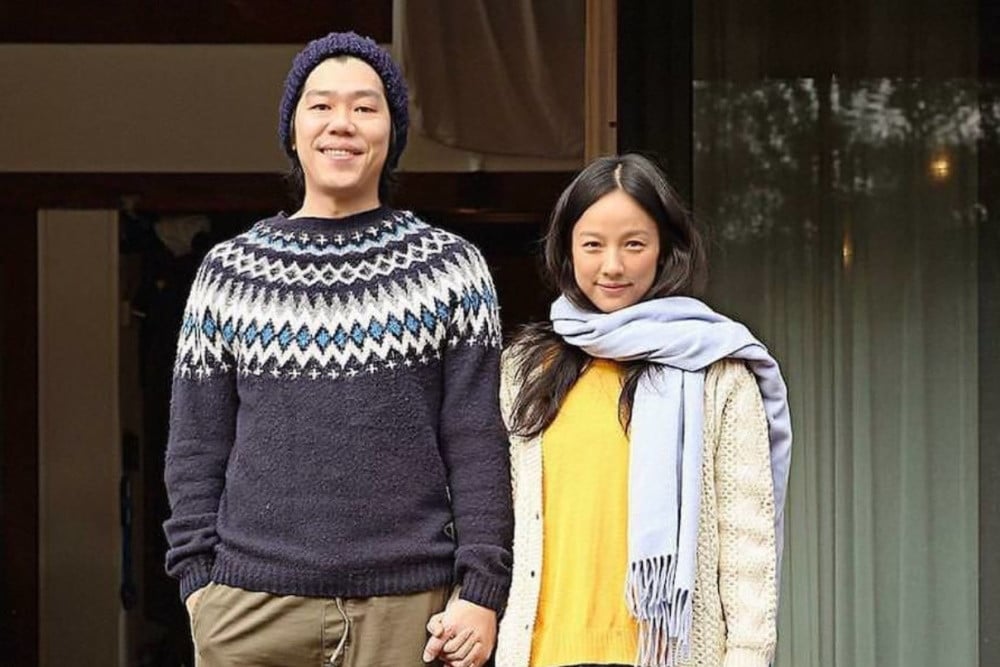 Lee Sang Soon talked about being away from Lee Hyori for the upcoming JTBC variety show 'New Festa'.

At the press conference for 'New Festa' on June 7, Lee Sang Soon was asked about the reaction of his wife Lee Hyori when it came to him coming to Seoul to film the show and her staying at home on Jeju Island. He expressed, "She doesn't say anything, but I don't think she likes it. I think she understands though because I'm coming to Seoul for a music show."

Lee Sang Soon continued, "I'm going to take care of it myself because it's a family affair. Don't worry about it too much. I'm taking good care of my family." Yoon Jong Shin then joked, "I heard he waits for the day until he can get on the plane," and Kyuhyun added, "He's always asking to have after parties."

Lee Sang Soon then explained those kinds of jokes hurt Lee Hyori, saying, "When she heard that, Lee Hyori's expression got dark. I'm persuading her that it's not like that. I love you, honey."

'New Festa' premiered on June 7 at 10:40PM KST.