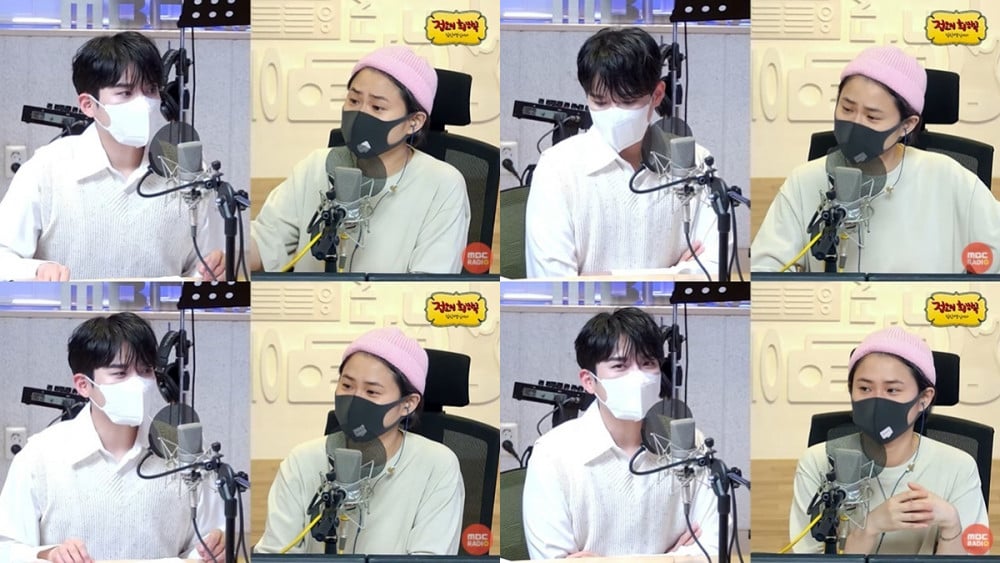 On May 6, Super Junior's Ryeowook appeared as a guest on the MBC FM4U radio program, 'Kim Shin Young's Noon Song of Hope'!
On this day, Ryeowook promoted his comeback as a solo artist with his 3rd mini album, 'A Wild Rose', and also spent time answering various questions from fans. Here, DJ Kim Shin Young revealed that Ryeowook was actually well-known among radio program crew members for his generosity. In the past, Ryeowook hosted the radio program 'Kiss the Radio'.
Kim Shin Young said, "I heard that when Ryeowook went on a bonding trip with his radio crew members, he paid for the flight ticket of the youngest writer, whose salary was low. He is also known for having treated many guests to meals after appearing on 'Kiss the Radio', and for taking good care of his crew members."
Being an SM Entertainment artist, Ryeowook was also asked about the topic of KWANGYA on this day. Kim Shin Young said, "Do you believe in KWANGYA?", and mentioned that Super Junior members like Leeteuk, Eunhyuk, and Kyuhyun had all talked about KWANGYA on the radio show.
Ryeowook commented, "KWANGYA. Well, that could mean many things. Like there's the poem Kwangya, by independence activist Yi Yuksa. There's also a restaurant around here called Kwangya. I think Kwangya is freedom. I am always promoting with a free mind," giving a roundabout answer!
The idol then went on to mention his YouTube channel, adding, "My YouTube channel is also very open, free. There is a YouTube team who handles work related to my channel, but they actually have no work these days. Because I never sent them the videos I was supposed to send them. When I send them videos that are 9-hours long, they say that it's too long. But I don't know how to make the videos shorter (laughter)."