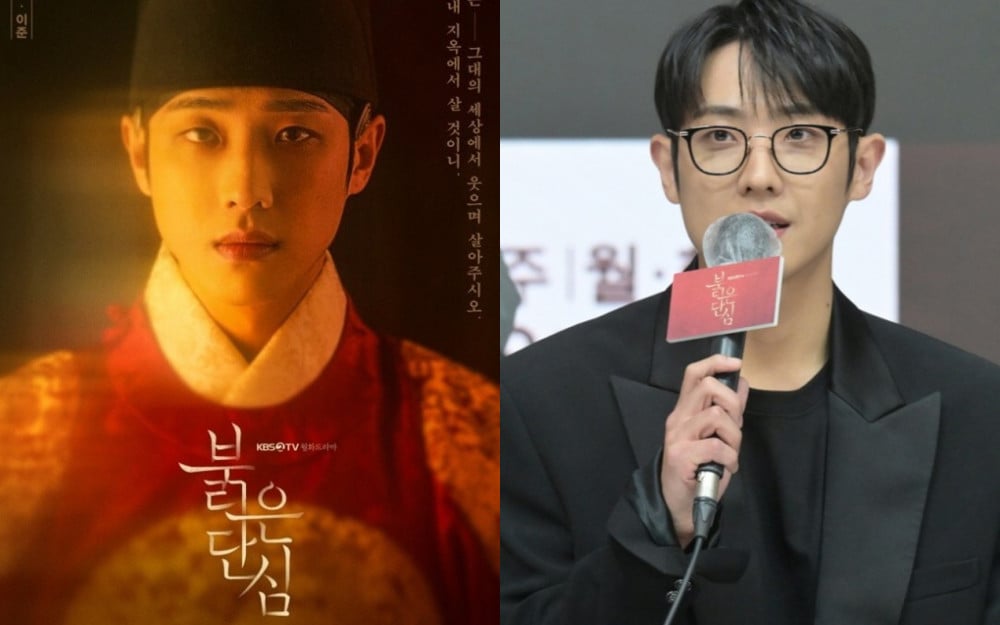 On May 2, Lee Joon attended the online production presentation of KBS 2TV's new Monday-Tuesday drama 'Bloody Heart' along with director Yoo Young Eun, Kang Han Na, Jang Hyuk, and more.
'Bloody Heart' shares the story of a man and a woman who struggle to survive during a bloody political struggle and who must stand on opposite sides of the battle despite loving each other.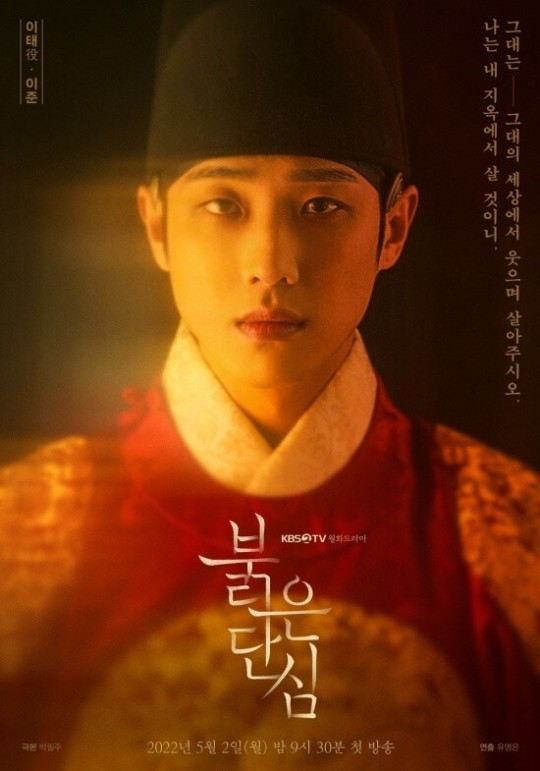 Lee Joon took on the role of Lee Tae, a king who hopes to be an absolute monarch to survive. The actor explained that he believes that Lee Tae is a character who is willing to do anything and justifies his actions to reach his goals and objectives.
Lee Joon has been praised for his steady acting skills in various works such as 'Gap-dong,' 'Heard It Through the Grapevine,' 'The Silent Sea,' 'Immortality' and more. This is the first time that Lee Joon had taken a lead role in a historical drama.
He shared, "I had a fear about historical dramas. It might be hard but I wanted to overcome and take on the challenge. So I decided to appear in this drama."
He explained that it wasn't easy, especially expressing Lee Tae's emotions. Lee Joon explained that Lee Tae is a character with depth and complex inner emotions. Lee Joon explained, "I contemplated a lot about how I can express the complex inner emotions of Lee Tae. I concentrated on the events that he is embroiled in and also concentrated on how I would express his conflicts."
The screen chemistry between the actors is also receiving much anticipation and interest. Kang Han Na plays the role of Yoo Jung, who meets Lee Tae during his most innocent years. Kang Han Na shared, "I think the chemistry between Lee Joon improved as we filmed more together. We are able to know how we are just by looking at each other's eyes."
Lee Joon also shared, "Kang Han Na and Jang Hyuk Sunbaenim both have really calm and comforting tendencies. Our chemistry is really good. Jang Hyuk especially helps a lot while filming."
Lee Joon concluded by saying, "The drama itself might be serious and deep but then I think it's best to enjoy it. I want everyone to comfortably enjoy and watch the drama."