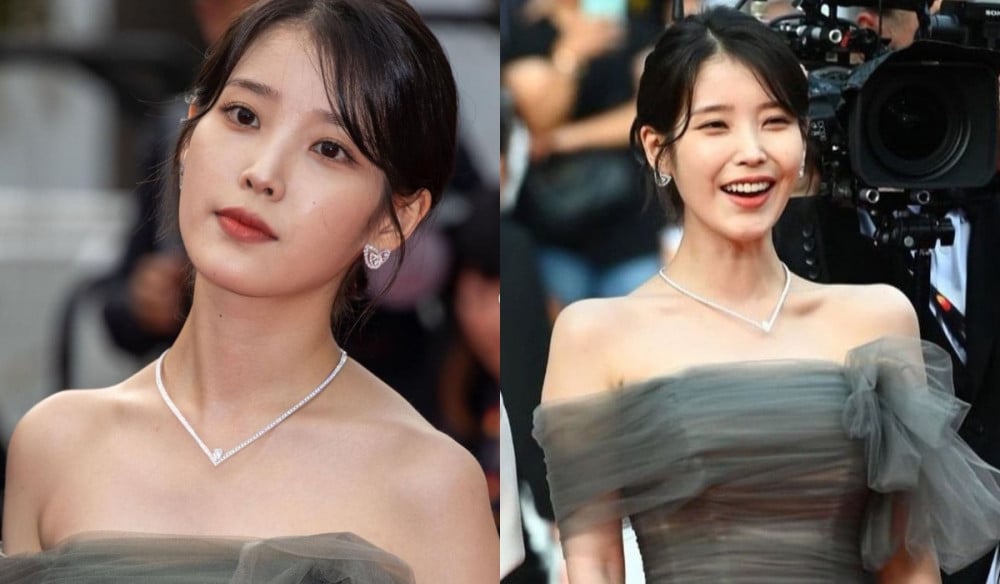 A French influencer's apology DM to IU after she shouldered her at the '2022 Cannes Film Festival' drew more backlash.

On May 26th, IU attended the film festival for the world premiere of the film 'Broker' alongside Song Kang Ho, Kang Dong Won, and Lee Joo Young. On the following day, a video clip of French influencer Maria Travel bumping into IU at the '2022 Cannes Film Festival' went viral. Fans were upset seeing the influencer shoulder IU and continue to walk on as if nothing had happened.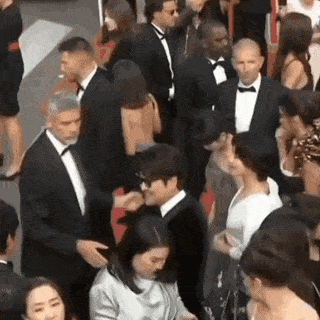 After facing major backlash on May 27th, Maria Travel shared her apology DM to IU on her Instagram story.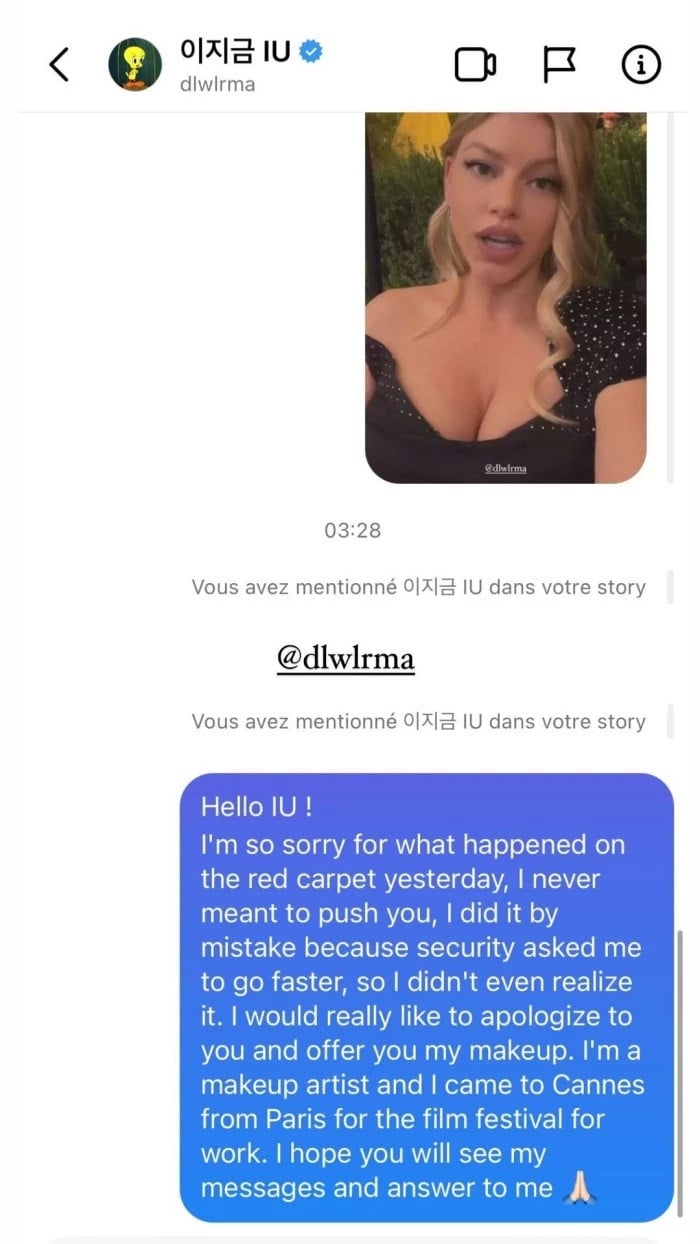 However, her apology direct message did not appease the upset fans. With her offering to do IU's makeup and the fact that the Instagram story is only available for 24hours, fans aren't convinced the influencer issued a proper apology.
What do you think?