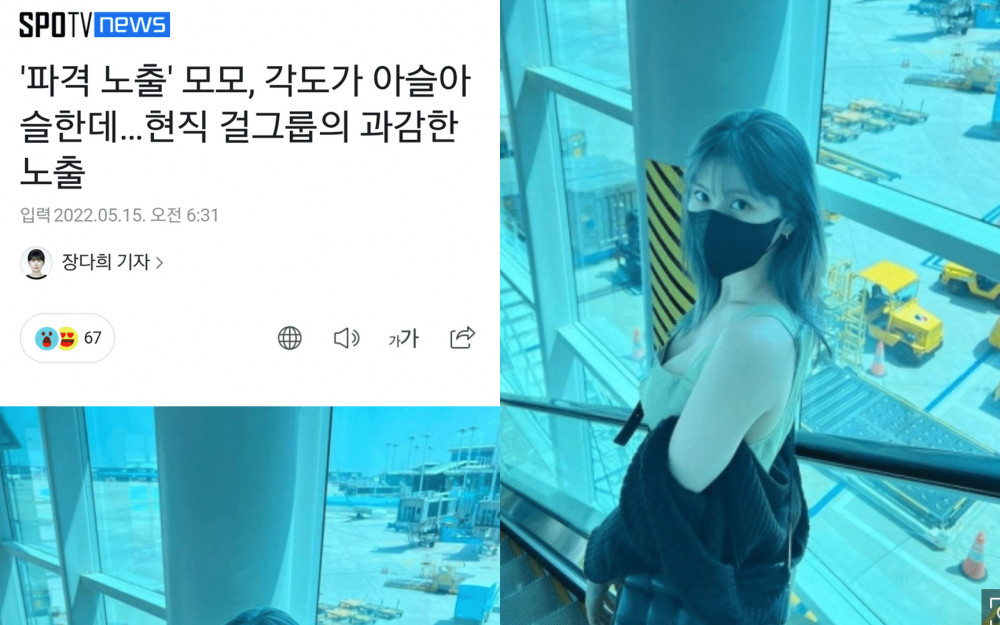 Times have changed; there have been more ways to come across news on the web than purchasing newspapers or waiting to watch the evening news on TV. With quick access to online news articles, reporters are competing to grab the attention of readers in the sea of millions of news articles that are released daily.
In order to grab more readers, reporters are using more stimulating headlines and clickbait. However, recently, one reporter has been criticized for overly sexualizing an idol artist, angering the fans.
One SpoTV News reporter released an article titled, "'Shockingly revealing' Momo, The angle is dangerously close...An active girl group idol is boldly revealing" on May 15. The article talked about the latest social media update on TWICE's Momo and gathered attention on Momo's outfit.


The article praised Momo's exceptional figure and her outfit that was revealed on this day but made netizens frown with the stimulating headline.
Netizens criticized the reporter for overly sexualizing the idol through the headlines and pointed out that the headline was basically sexual harassment. Netizens commented, "What a trash reporter," "The title of the article sucks," "That's basically sexual harassment," "Why would she make the title like that?" "Momo's outfit looks fine," "...????" "I thought Momo was wearing an outfit that was like showing her underboobs with a super short skirt but her outfit is so normal," "The reporter is so dirty," "Isn't this sexual harassment?" "Why is this reporter overly sexualizing Momo," "What is wrong with this reporter," "The headline is so disgusting," "This is disgusting," "The reporter is a woman, she should know better not to write like that," and "What the heck is wrong with the headline?"