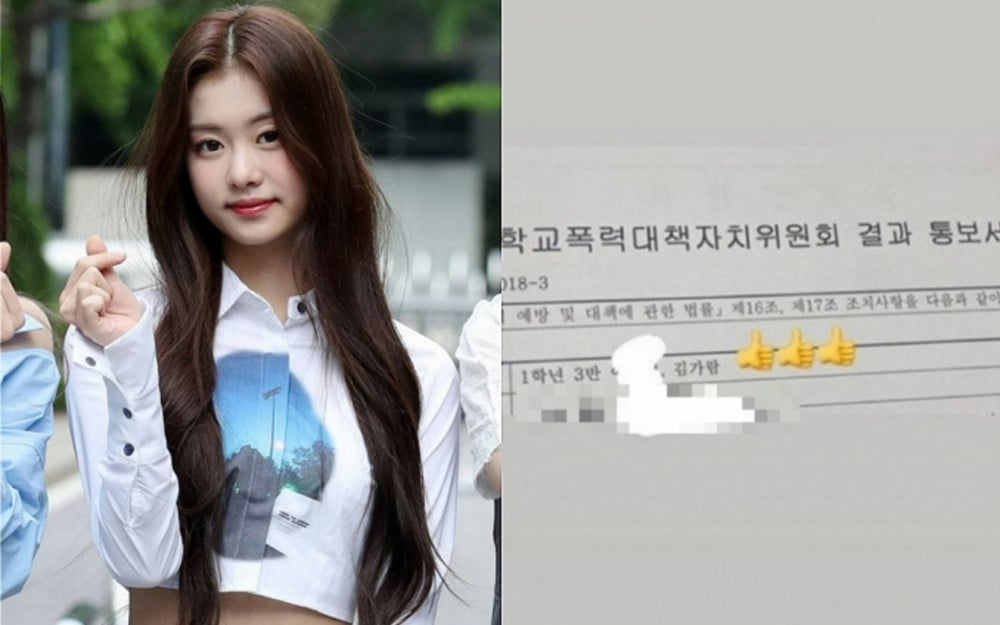 On May 15, a photo of a document issued by the Autonomous Committee for Countermeasures against School Violence was posted in various online communities.
According to the photo, the Autonomous Committee for Countermeasures against School Violence document states that Kim Garam from the first grade class three was a perpetrator along with another student's name. Soon, another netizen left a comment confirming Kim Garam was in classroom number 3 when she was in the first grade of middle school (equivalent to the 7th grade) with a picture of a school field trip.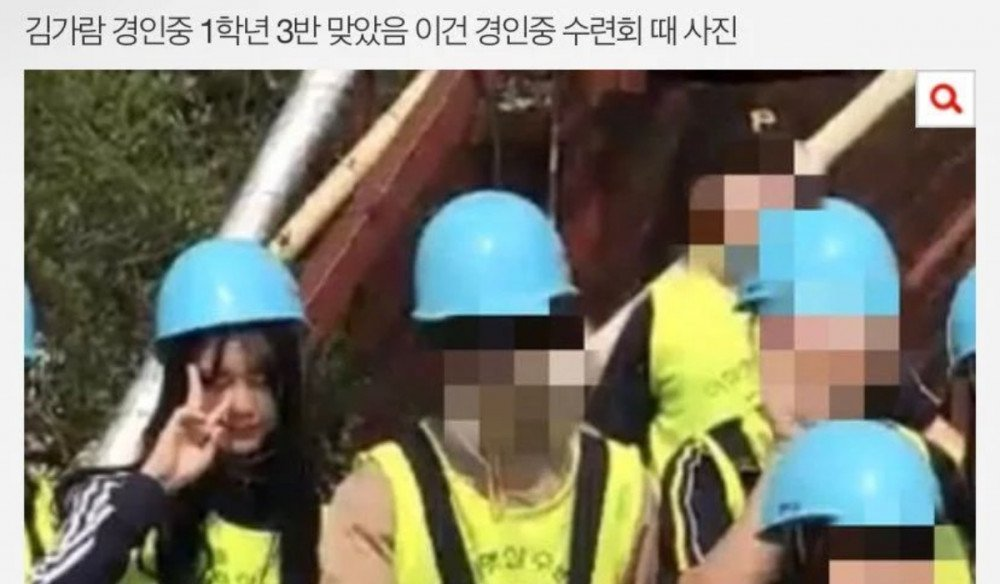 The post has been going viral as many netizens have gathered to give their opinion on this ongoing rumor surrounding the LE SSERAFIM member. With this latest new piece of alleged evidence against Kim Garam, Source Music released another statement continuing to deny the allegation. Additionally, Source Music explained that it has started taking legal action against these accusations.
Then on May 16, Money Today released an article saying that it reached out to the middle school in the photographed document and received a reply from the school in regards to this latest controversy.
According to Money Today, the school responded by saying that it is impossible for the school to reveal its position or say anything about Kim Garam.
Meanwhile, this school bullying controversy has continued even before the new girl group debuted. Five days before LE SSERAFIM's debut, an anonymous netizen created an online community post claiming that member Kim Garam is actually a school bully.
Since then, there have been various online community posts claiming that Kim Garam has been a school bully, with numerous items and photos showing alleged proof that the rookie idol was a school bully.