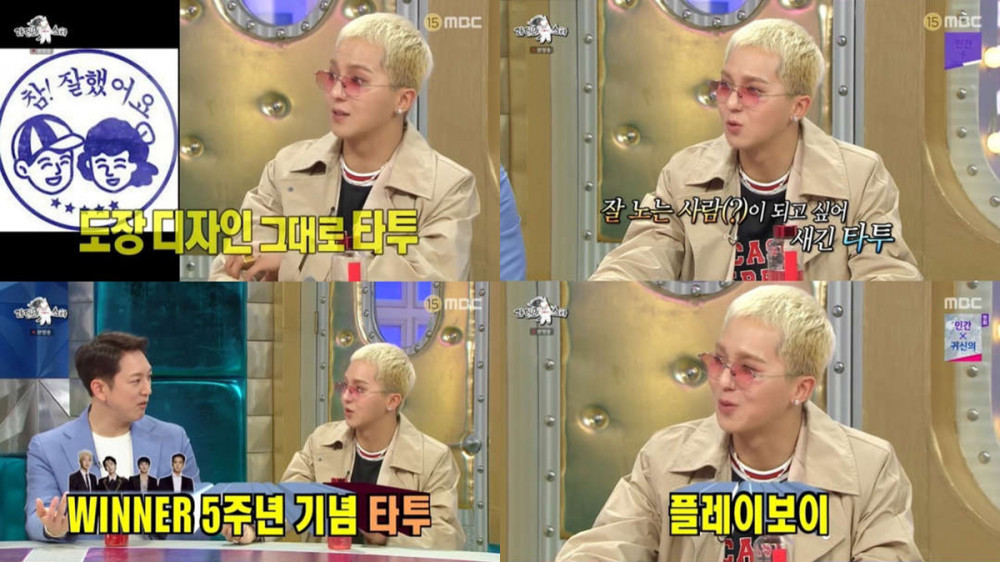 On April 13, WINNER member Song Min Ho appeared as a guest on MBC's 'Radio Star' alongside Jun Hyun Moo, Han Suk Joon, and webtoon artist Yaongyi.
On this day, Song Min Ho impressed the MCs of 'Radio Star' with his detailed fashion sense, including different styles he wears based on the type of variety show. Song Min Ho also explained why he decided to wear two jackets for his 'Radio Star' outfit, stating, "How clothes fit a person is very important. I wore these two jackets because they create two different tones, but also, originally, I was going to just wear the outer coat. But when I tried it on, the shape of the shoulders did not fit well. So I layered on a coat with a better shoulder shape, and that way the outer coat would fit nice as well."
Next, when asked about how he chooses which tattoos he wants to get, he answered, "I find the overused English words and phrases cheesy, so I prefer Korean words and phrases. I also got a tattoo celebrating WINNER's 5th anniversary."
However, Song Min Ho admitted that he has one tattoo that he regrets getting. He explained, "I wanted to become someone who has fun on stage, who plays well on stage. So I got the word 'playboy' on my back. I'm regretting it now," causing laughter.