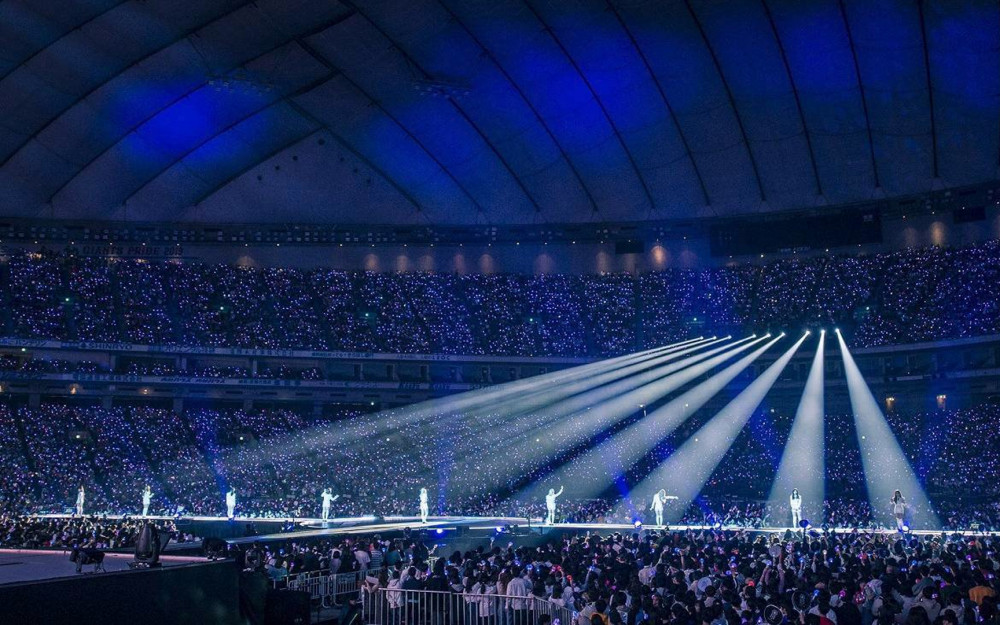 In each country, there are different cultures and etiquettes that people follow. This applies to concerts as well. Concerts that take place in different countries differ, and the customs in which fans show their artists at the concerts also differ.
One Korean netizen recently shared a post explaining one of the dangerous things that occur to K-pop idols at concerts that are very different from the concerts in Korea. While fans in South Korea show their support by holding up signs, there are a few occasions when fans throw items or gifts at the artists.
The netizen who created the post included short clips of moments when idols were hit with the items thrown by their fans and explained that it is a dangerous thing. In these short clips, idols often are hit directly and, at times, are hurt by these items. For instance, IU was hit by a water bottle during her concert in China when a fan threw a bottle of water when the singer asked for some water.
The post also pointed to one of the customs in which fans even throw underwear at their fans.
Korean netizens joined the online community to share their thoughts on this. Netizens commented, "Why do they throw stuff?" "That's so dangerous, especially that water bottle," "I know they love their fans but they shouldn't throw things. It can really hurt the idols if the item is heavy," "At least underwear is light and won't really hurt the artist but the water bottle is really dangerous," "This is so crazy," and "Agencies should release a rule saying no throwing stuff at idols at these concerts overseas."