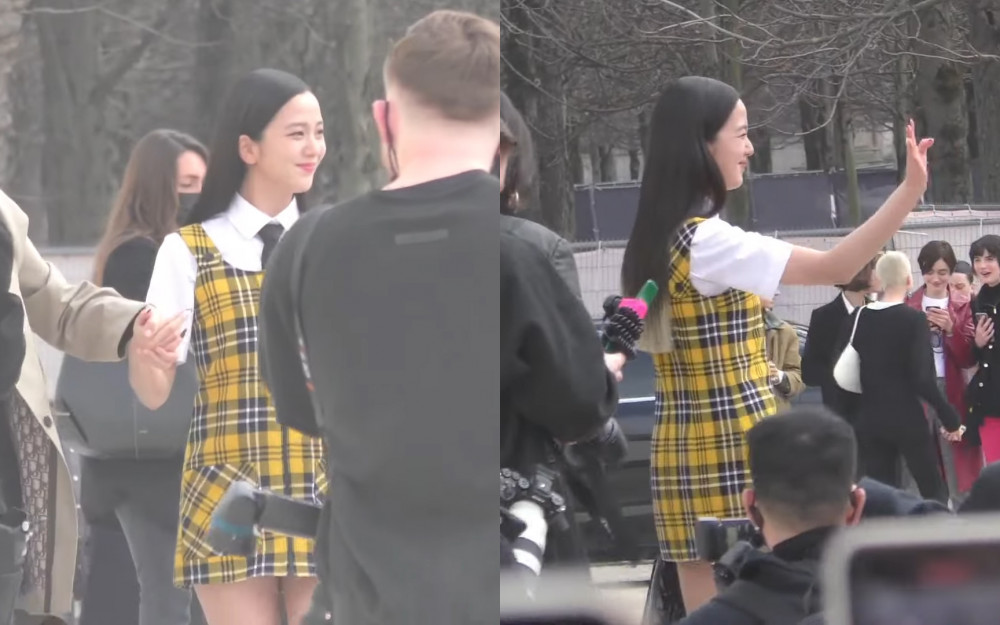 A few days back, BLACKPINK's Jisoo was seen at the Incheon International airport, making her way to Paris for the Paris Fashion Week, where many renowned designers show off the new designs for the Fall/ Winter collections.
Then on March 1, the idol made an appearance at the Dior Fall/ Winter 22/23 fashion show in Paris. The BLACKPINK member was quickly surrounded by reporters and photographers trying to capture the latest look worn by the member of the most popular K-pop girl group.
At the show, Jisoo showed up in a preppy, 'Clueless' inspired plaided dress paired with a collared white shirt and a black necktie. She truly was the main event at the show, with hundreds, if not thousands, of fans flocking to the runway show to get a glimpse of the idol.