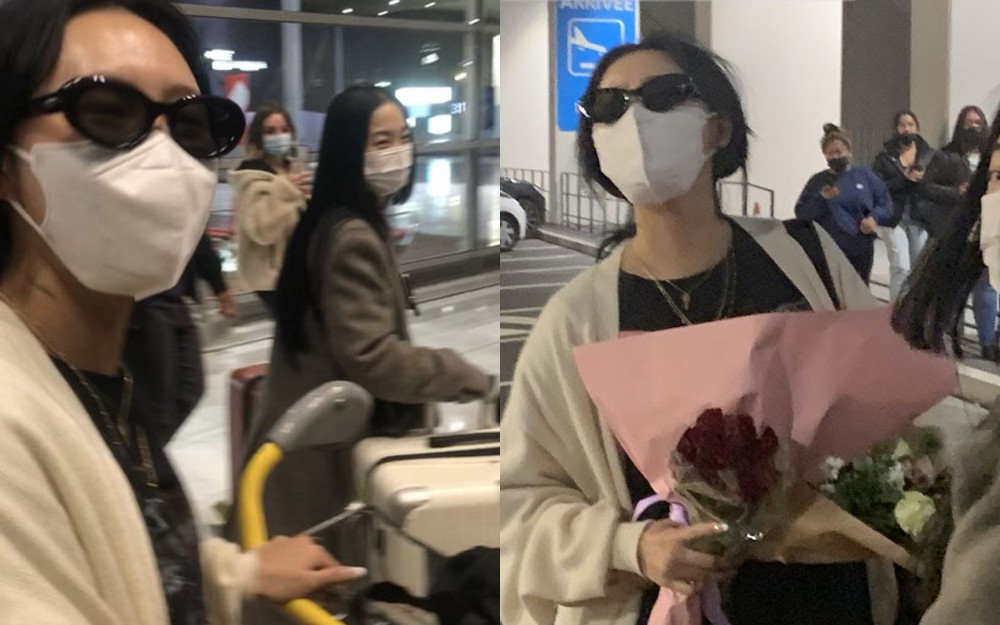 On March 1, MAMAMOO's Hwa Sa arrived at Charles de Gaulle airport for Paris Fashion Week, which is taking place from February 28 to March 8, where the most prominent designers present the new Fall/Winter collections.
On this day, Hwa Sa arrived at the airport, receiving a warm welcome from fans. According to the videos that were uploaded by fans in Paris, Hwa Sa is seen sweetly blowing kisses and waving at her fans as she makes her way out of the airport.
However, to many netizens' and fans' surprise, Hwa Sa walked throughout the airport without any security guards. Therefore, the idol had to make her way out of the airport surrounded by crowds of fans. In the videos, it can be seen that fans were making their way close to the idol and attempting to take photos with her while she walked, pulling her baggage cart.
Despite the flock of fans pushing their cellphones in her face, Hwa Sa remained calm and was kind to her fans, greeting them and talking to them kindly. Hwa Sa was also seen stopping to take photos with her fans and saying hello to all of them. Everyone mentioned how sweet Hwa Sa's personality is.
Nevertheless, many netizens and fans were upset as it seemed that some of the fans in Paris failed to give Hwa Sa any private space, surrounding her and invading her personal space.