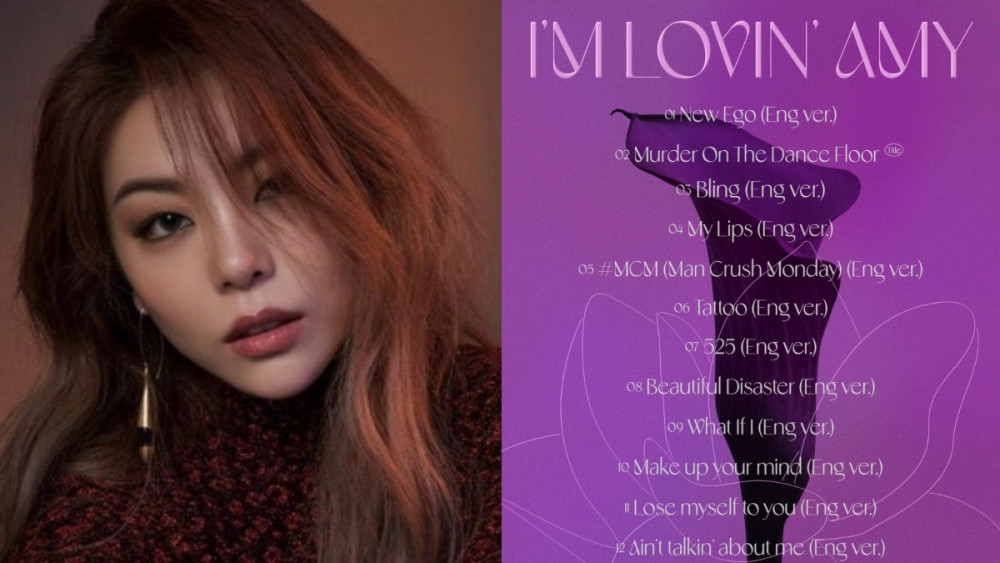 Ailee unveiled the tracklist image for her all-English album, 'I'm Loving' Amy'.
According to the tracklist, 'I'm Lovin' Amy' will have a total of 12 tracks, including the English versions of the 11 b-side tracks from her previously released 3rd full album 'Amy' and a new title track, "Murder On The Dance Floor".

"The title track "Murder On The Dance Floor" is a special gift to her fans and will be a dark, moody hip hop track that utilizes drums and rich harmonica sounds. In particular, a soft energy will gradually build up into a powerful chorus, showcasing contrasting atmospheres within one track. Ailee will also be showing off her new charms as she sings in English.

Ailee's all-English album 'I'm Lovin' Amy' will be released through various music platforms on March 7 at 6PM KST.