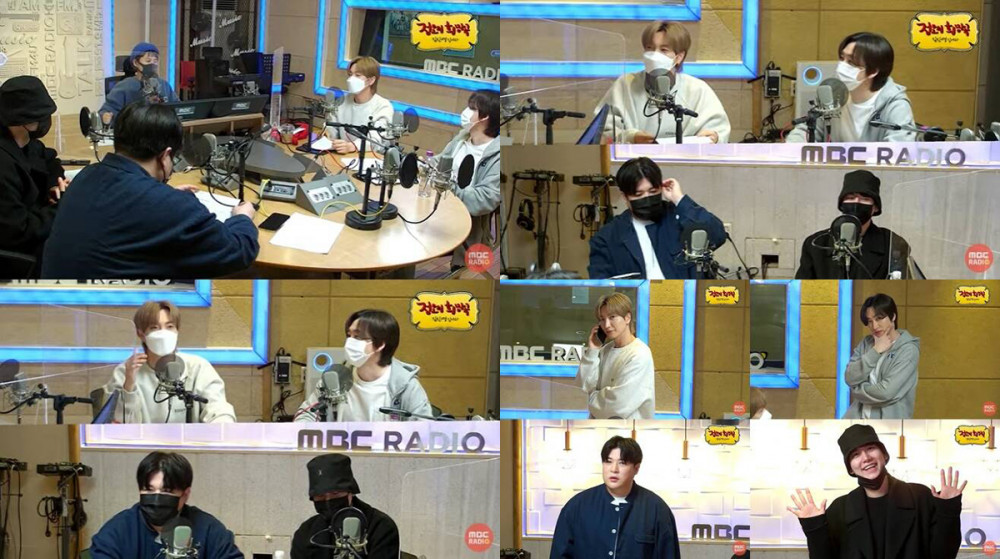 On March 4, Super Junior members Leeteuk, Shindong, Eunhyuk, and Kyuhyun appeared as guests on the MBC FM4U radio program, 'Kim Shin Young's Noon Song of Hope'!
On this day, Super Junior promoted the release of their special single album, 'The Road: Winter for Spring'. DJ Kim Shin Young then commented, "TVXQ's Changmin appeared as a guest on our radio before. Back then, he said that Kyuhyun asked him what 'KWANGYA' was, but he didn't know either. But he also said that he is aiming to be appointed as a board member at SM Entertainment later this year, and so he plans on going to KWANGYA, no matter where it is."
Hearing this, Kyuhyun laughed and said, "KWANGYA is a great place. We should all go there." He then sang a little bit of aespa's "Savage". Leeteuk, on the other hand, boasted, "I know what KWANGYA is. I love our SM universe. Our teacher Lee Soo Man, who created it, is amazing," causing laughter.
However, Eunhyuk commented, "It is an amazing and well-made universe, but doesn't it feel like they tried to squeeze in too many SM artists who didn't even have any storyline before? If that is our universe from now on, I will go along, but it's too confusing. There are many K-Pop fans who are young students. They need to study for school, not study about this universe. Or maybe they can explain it to us in more simpler terms."
In response, Shindong came to the aid by stating, "There is a misunderstanding that KWANGYA is something that fans need to study about to understand. But actually, we will all come to know what it is naturally."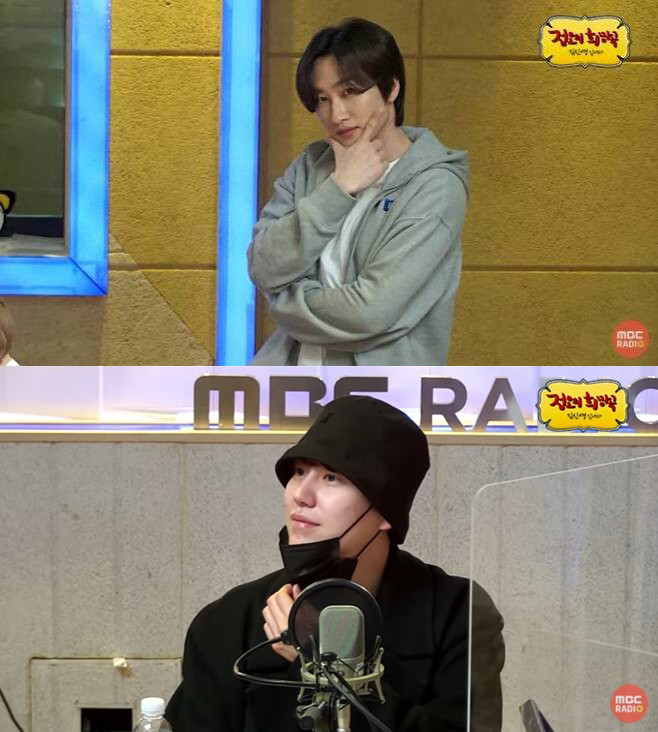 Later on, while spending time answering questions sent in by listeners, the topic of being appointed as a board member at SM Entertainment came up again. The members all agreed, "The only one who is likely to become a board member is Leeteuk." But Shindong also added, "There are many others on the wait list though, artists who came before us. like TVXQ."
Finally, Leeteuk mentioned that Super Junior would be entering contract renewal season very soon. Euhyuk said, "We should all read through everything carefully before making a decision." Leeteuk also revealed, "This is the first time that we are mentioning our upcoming contract renewals. Hopefully, everything will go well, and we can have a celebratory party by coming on 'Noon Song of Hope' again."