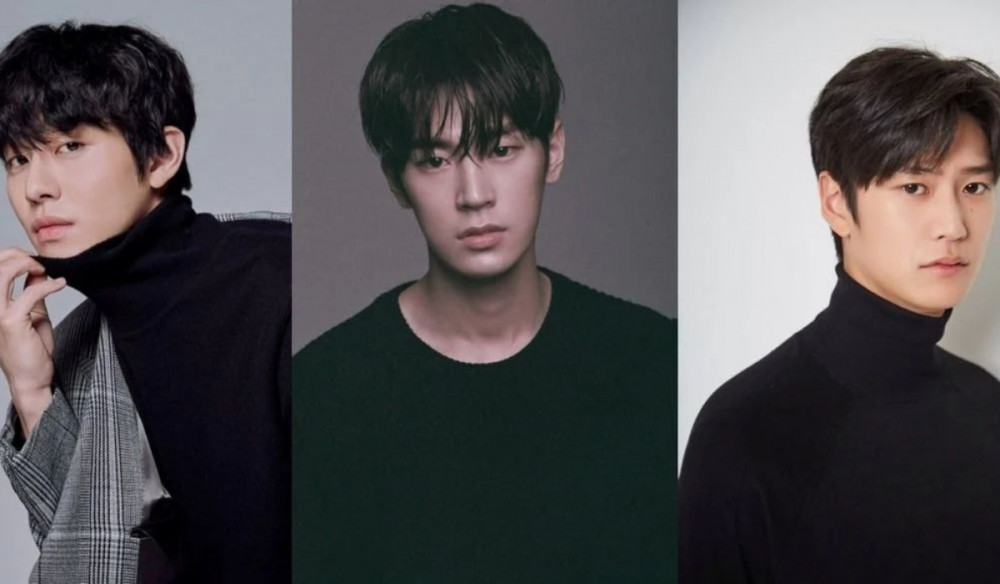 What do Ahn Hyo Seop, Park Seo Ham, and Na In Woo have in common?
On March 19th, a post revealing actors Ahn Hyo Seop, Park Seo Ham, and Na In Woo were all JYP Entertainment trainees together gained attention. According to the post, Ahn Hyo Seop, Park Seo Ham, and Na In Woo trained under JYP Entertainment along with GOT7 and DAY6 members.
Previously in his interview, Ahn Hyo Seop revealed he became an actor after being an idol trainee at JYP for 3 years. Park Seo Ham and Na In Woo had similar experiences. They were all cast by one of the casting directors at JYP Entertainment and became an actor later on after changing the agency.
Netizens reacted by saying: "I like how the casting director had a distinct taste lol"
"Apparently that manager wasn't wrong lol All of them became successful at the end of the day."
"Oh, I can see the JYP casting team is really good at their job."
"They all have a male version of Suzy vibes lol"
"Dang if they all came out to be in the same group I'd have no actual life lmao"
"I didn't realize I like JYP style men until now."
"JYP ended up saving my bank account by not debuting them as a group together phew."
"Oh I love me some pure looking mono-lid handsome men"
Did you know all three were under JYP Entertainment as idol trainees?