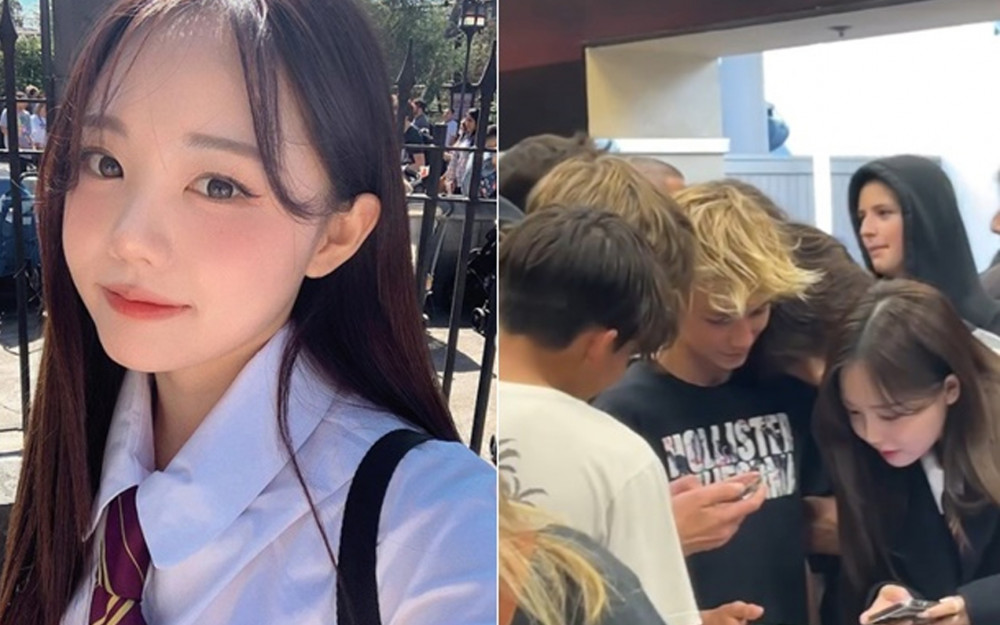 Hong Young Ki (age 31), a former 'Ulzzang Generation' contestant turned Entrepreneur, shared her traveling experience to the United States.

On her Instagram on March 22nd, Hong Young Ki wrote, "Can I be this happy? Universal (Studios) is a dream-like place, it's overflowing with energy."

She continued to write, "Even middle school boys asked for my phone number, but they're elementary school students in Korean age." She added, "I couldn't tell them my age. Making friends with foreign people was on my bucket list, but I never thought I'll become friends with elementary school students."

In the photo, Hong Young Ki is wearing a school uniform and looking happy while looking around Universal Studios. She is also seen exchanging phone numbers with local boys who are taller than her.

Meanwhile, Hong Young Ki made her face known through the 2009 reality TV show 'Ulzzang Generation.' She married Lee Se Yong in 2012, and they have two sons. She recently drew a lot of attention when she announced that she was finally having a wedding ceremony after ten years of marriage. Hong Young Ki is currently running an online clothing store.