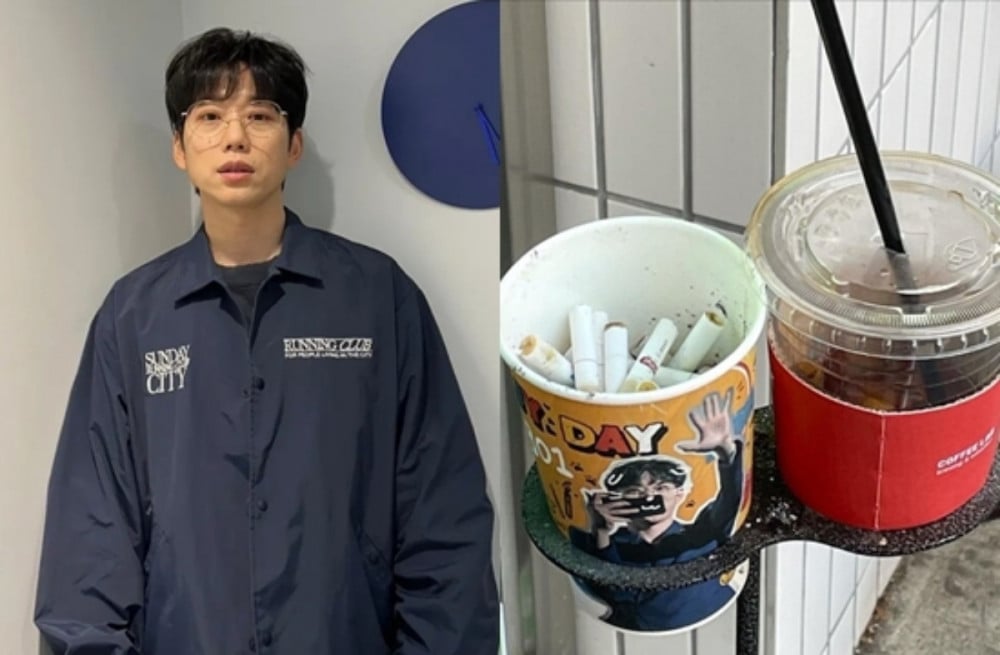 Singer 10cm's agency apologized for using the fans' gift as an ashtray.
On March 10 KST, Magic Strawberry Sound released an official apology for using a disposable cup, which had been gifted by 10cm's fans for a birthday event, as an ashtray.
Below is Magic Strawberry Sound's official apology statement:

"Hello, this is Magic Strawberry Sound.

First, we sincerely apologize for disappointing fans who send 10cm a lot of love.

Last week, for 10cm's birthday event, the disposable cups prepared by fans were delivered to the company's employees, artists, and visitors who use the office lounge, for them to drink beverages in.

However, during this process the cups were reused in the wrong way and recognizing the seriousness [of our mistake], we reflected and [decided to] release an official apology statement. We apologize for not keeping the courtesy to both the artist and fans.

In addition, we have delivered our apology to the fans who produced and gifted them through personal direct message. Our company and employees will be careful to not let this kind of incident happen ever again.

We will be more cautious and make more effort in supporting our artists' activities.

We apologize once again for causing you concern.

Thank you."