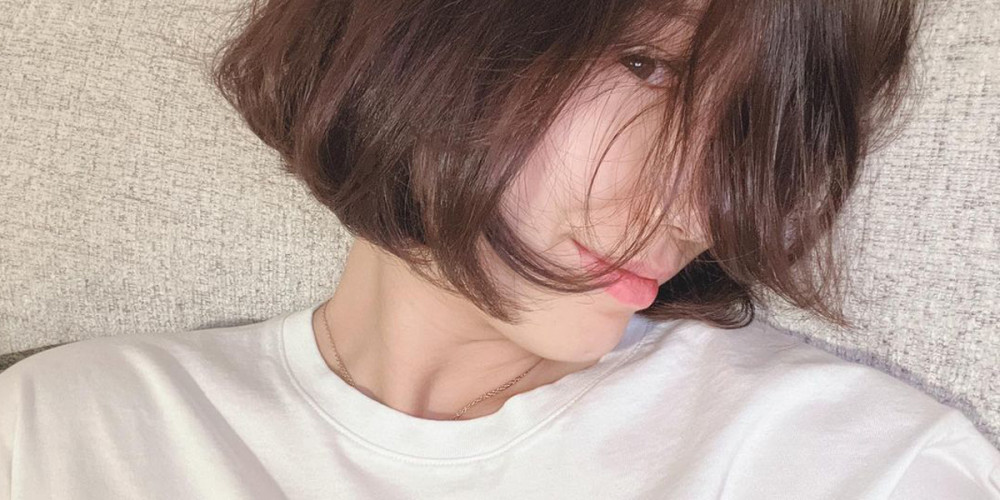 On February 15, actress Park Shin Hye debuted a new hair style via her Instagram!
Sharing a few snapshots of her new bob cut, Park Shin Hye wrote, "Snip, did I cut it too short," and peeked one eye out from underneath her messy hair cutely. In another post, the actress revealed a series of window-selcas playfully, and added on, "#Can'tgiveup #Mypranksterside #Myage #I'malready Oh...no...."
Meanwhile, Park Shin Hye married her colleague Choi Tae Joon back in January of this year. She is currently expecting her first child.