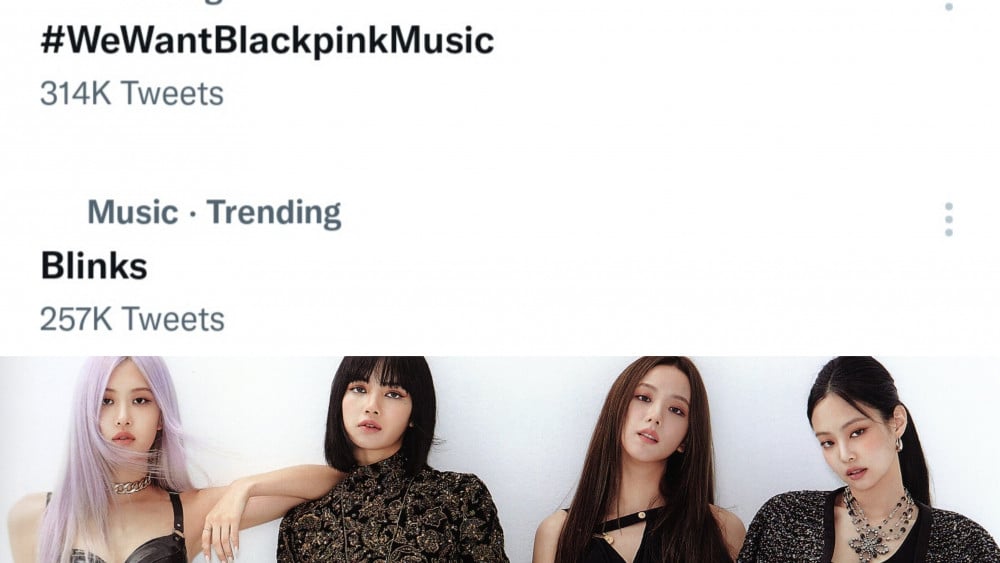 It's been almost two years since BLACKPINK's full-group music release, and still no update from the group's agency up to this date.
On January 24, KST, fans have once again decided to trend hashtags on Twitter demanding YG Entertainment's response regarding the group's future activities following their agency's announcement of the release date for more BLACKPINK merch on January 11. As of this writing, the group's full comeback has been 15 months and 3 weeks ago, with the full-length album 'THE ALBUM' released on October 2, 2020.
#WeWantBlackpinkMusic along with #YG_피드백_요구 (#YG_feedback_request) entered worldwide trends with over 300,000 tweets all over the world, demanding for BLACKPINK's agency to release answers and a statement regarding their group plans, and asking for updates as the agency has been halting and delaying the group's long-awaited comeback, Jisoo's solo debut, and Jennie's comeback since 2018 with 'SOLO.'
Fans commented:
"Rather than spending money on new merchandise, we will save our money for NEW MUSIC!"
"We need more and new songs! Don't waste their great potential."
"YGE, respond to BLINKs!"
"We won't be silent this time, it's been 15 months and counting..."