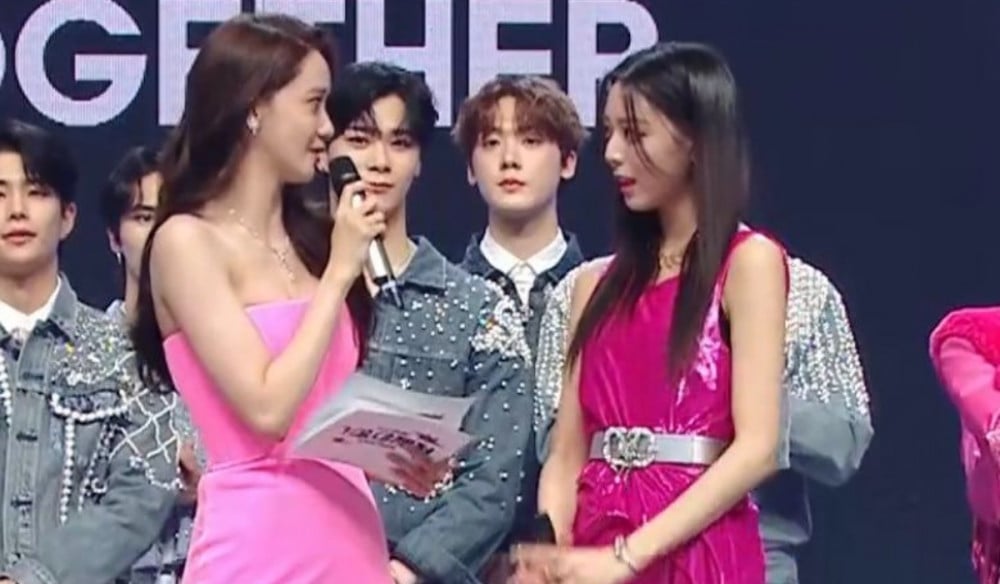 Girls' Generation's YoonA and ITZY's Yuna had netizens talking.

On December 31st, 2021, '2021 MBC Gayo Daejejeon' took place. As ITZY's Yuna will be turning 20 in Korean age this year, MC YoonA interviewed the ITZY member for her thoughts and feelings after the performance.
YoonA asked Yuna, "You'll turn 20 in 2022, and what's the first thing you want to do when you become an adult?" Yuna replied, "First of all, I'm so happy I'll be celebrating the new year with you, YoonA sunbaenim, and I want to hold the first offline concert with my unnies in 2022."
After the show, many netizens hyped them up for their stunning visuals together. Some of the top comments are: "I thought Yuna was mature for her age but then seeing them together she does look her age lol Really on point to describe them as a goddess and a princess."
"They are both so stunning. YoonA is aging so gracefully.."
"Baby princess Yuna <3"