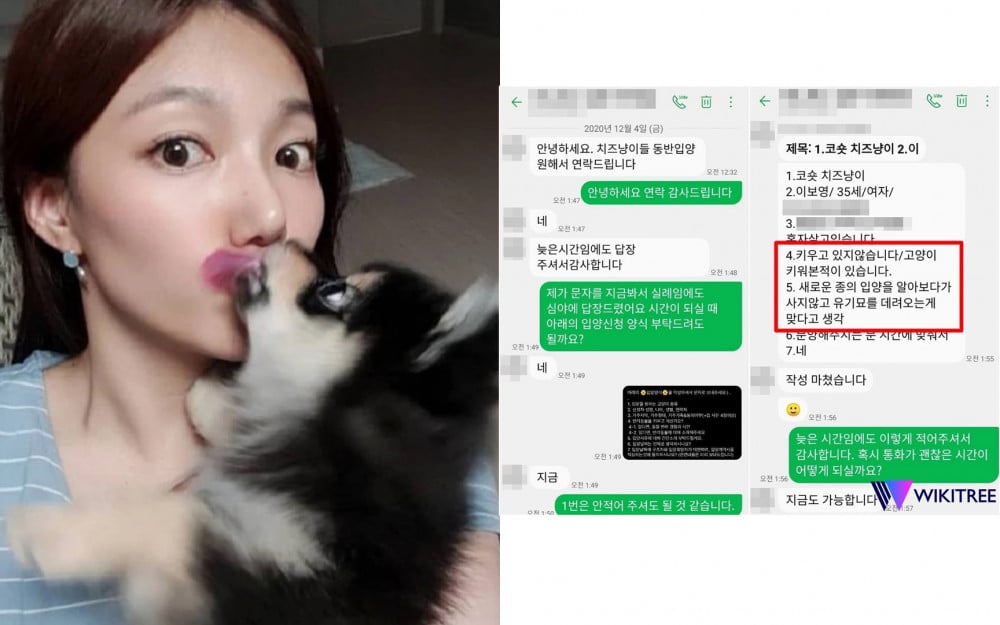 Earlier yesterday, there were suspicions raised that actress Lee Chae Young (real name Lee Bo Young) habitually abandons her pets. The speculation began when an anonymous person sent a tip to Wikitree explaining that Lee Chae Young's previous pets had disappeared, and when asked about the pets, the actress had deleted all traces of her previous pets from her social media.
Lee Chae Young denied the suspicions, but there was additional information that was revealed showing that Lee Chae Young had gotten new pets after getting rid of her old pets.
Wikitree was able to get in contact with a pet adoption agency that runs the pet adoption app 'Pawinhand.' The media outlet was able to obtain the message conversation between the adoption agency and Lee Chae Young back in November 2020 before she adopted a new cat in December 2020.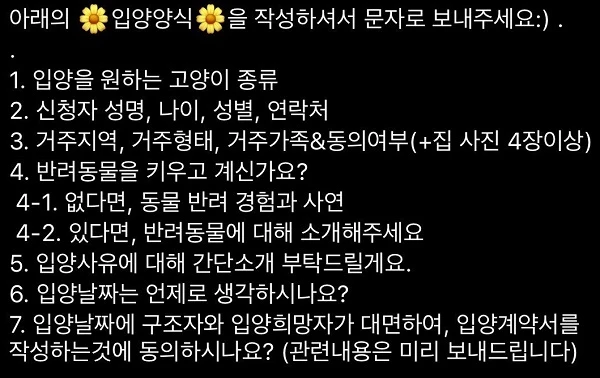 When inquiring about a pet, the individual wanting to adopt must fill out a form that includes the information of the pet they want to adopt, the person's name, age, and address. Additionally, the person wanting to adopt the pet must include information on whether they have another pet they have and the reason they want to adopt.
According to the form that Lee Chae Young had filled out, the actress answered that she had no other pets she is raising at the moment and wanted to adopt rather than shop for a new pet.
However, Lee Chae Young had previously posted various photos of her pet dogs in the past. In 2017, Lee Chae Young had shared that she had gotten a Spitz Pomeranian and was seen walking the white dog. Then earlier in 2020, she had introduced a new dog named Jack Coke.
Soon after, she also revealed that she had adopted a new cat. However, not long after, Lee Chae Young deleted the photos of her pets. When Wikitree inquired about her pets and why she had deleted the photos, Lee Chae Young replied saying, "I was told [by my agency] not to upload photos of my pets while filming because actor Park Eun Suk had been embroiled in a controversy of habitually abandoning his pets and getting new ones."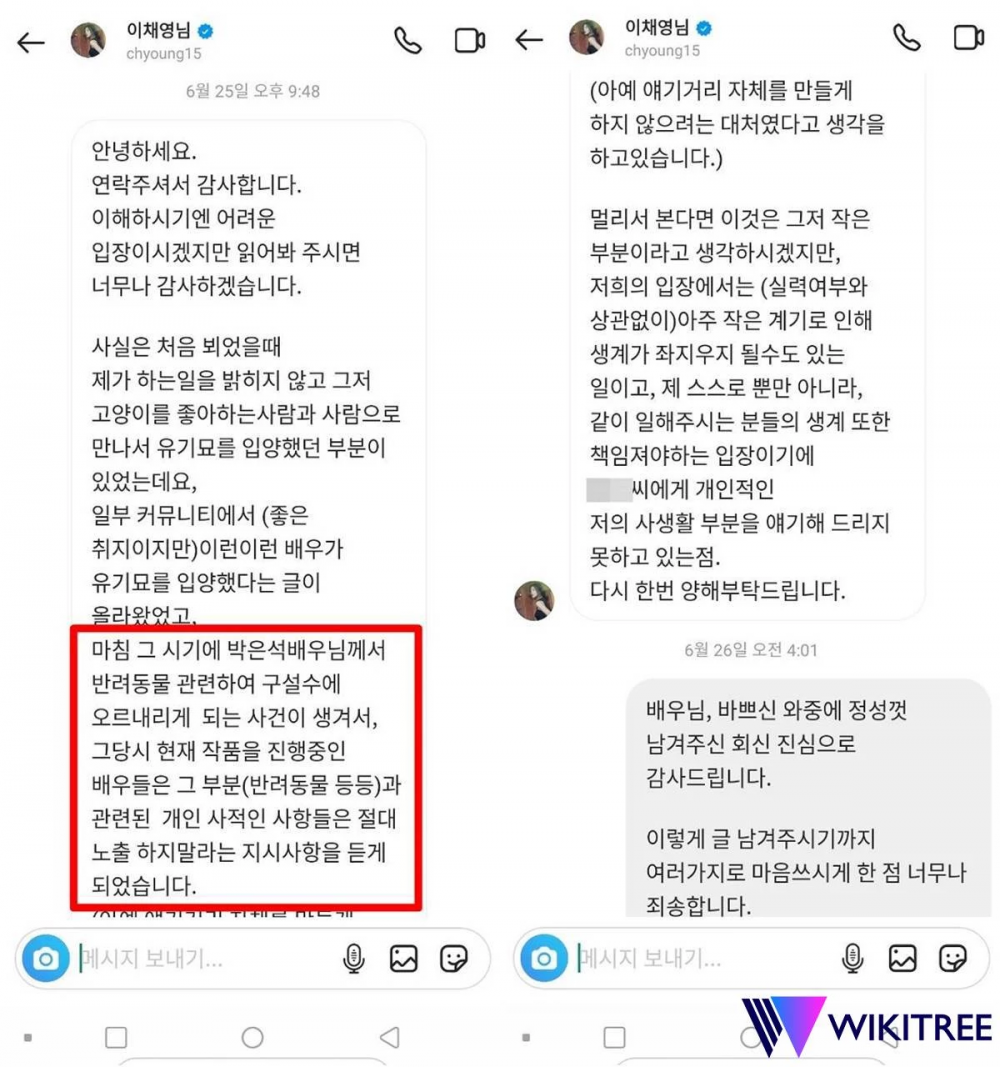 However, when Wikitree inquired about this issue to SidusHQ, Lee Chae Young's agency at the time, the agency responded, "The management companies do not intervene with the actors' and actresses' personal lives." Lee Chae Young's manager also explained, "We never said those things to her. I don't know why she replied like that."
Currently, Lee Chae Young is denying that she had sent her pets off to other homes and adopted new ones. Additionally, Lee Chae Young had responded that she had temporarily sent Jack Coke to another home because she had become busy with filming.
However, the individual who had taken Jack Coke posted photos of the dog with captions explaining that the dog is a new addition to the family and also renamed the dog to 'Ho Cha.'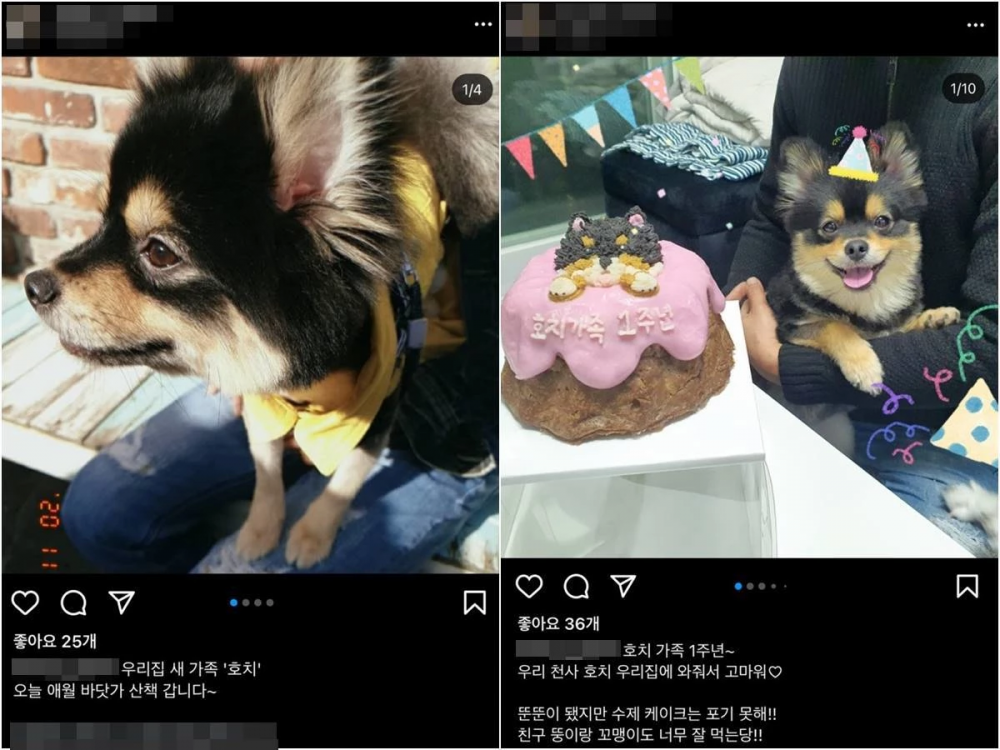 The individual introduced 'Jack Coke' to be a new family member back in 2020 and has been posting photos of the dog.
Earlier, Lee Chae Young was under the suspicion of getting rid of her pets and habitually adopting new ones. According to the initial tipper, Lee Chae Young had four different pets in the span of four years, and when asked about the whereabouts of her previous cats and dogs, Lee Chae Young had deleted all the pet photos off her social media.