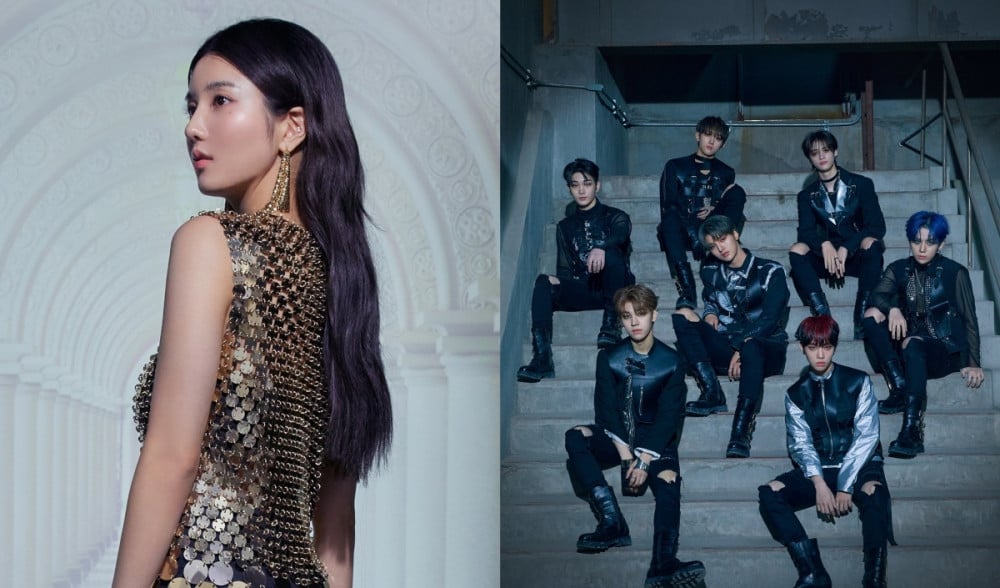 Singer Kwon Eun Bi and DRIPPIN are ready to meet their global fans on 'Mubeat LIVE'.

Coming up this January 26 KST, Kwon Eun Bi and DRIPPIN will be communicating with their global fans on 'Mubeat LIVE' as the program's new solo MC and January artists, respectively. Kwon Eun Bi, who has been selected as this year's MC, will be showing a special performance to make her grand entrance. Further, DRIPPIN, who recently made their comeback with their 3rd mini album 'Villain', will be making a guest appearance as the January artists. In addition to performing their title track "Villain", DRIPPIN will be participating in various games in light of the upcoming Lunar New Year. Kwon Eun Bi and DRIPPIN, both labelmates from Woollim Entertainment, are expected to show off their warm friendship in a comfortable atmosphere.

Meanwhile, 'Mubeat LIVE' is a live music broadcast hosted by the global K-pop platform Mubeat. Fans can view the program through Mubeat's official YouTube channel, as well as on the Mubeat app. Kwon Eun Bi's special performance will be broadcast on January 26 at 6PM KST, and DRIPPIN's performance and game time will be aired on the same day at 9PM KST.