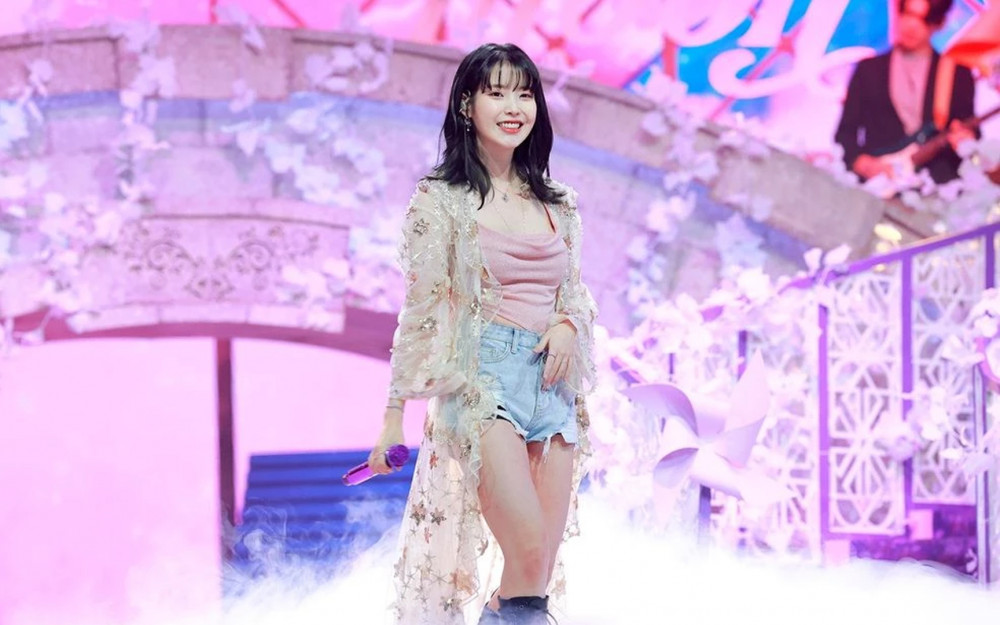 IU's agency, Edam Entertainment, released another statement regarding the alleged unfair treatment towards the artist's fans in light of the misunderstanding that recently arose.

Previously, one netizen created a post claiming that they had received special gifts from an employee from the agency, such as special merchandise from a fan meeting event and a signed CD. However, after Edam Entertainment conducted an investigation, it was revealed that the netizen did not receive the goods as a special gift. Additionally, the netizen was found to be selling these items on a selling platform for used items.

On January 5th, Edam Entertainment explained, "we have checked the post that claimed that the creator of the post received a fan meeting MD (merchandise) and signed CD from an employee from our agency. We confirmed that none of our employees have any acquaintance with the netizen and no one provided an MD or a signed CD to anyone."
The agency continued to say, "We conducted an internal investigation to check the facts. During the process, we found that this netizen used the same photos used in the post to sell the items in a used item sales platform."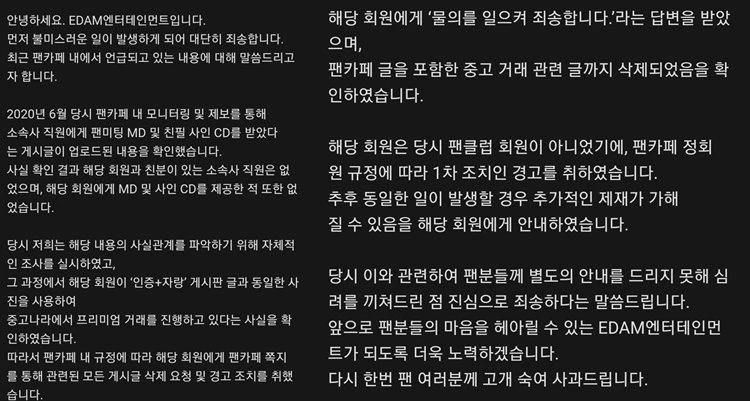 The agency explained that they have requested the netizen to delete their post and gave them a warning. The agency explained, "We have asked the netizen to delete the post and gave them a warning. The netizen apologized and deleted the post. Our agency gave them a warning as the first stage measures. They also deliver an apology to IU fans."
The agency also apologized, saying, "We apologize for causing concerns to the fans and were unable to make a separate statement in regards to this issue. We will put forth more effort to become the EDAM entertainment that can satisfy the hearts of the fans. Once again, we bow our heads to apologize."

Additionally, Edam Entertainment had also made a statement pertaining to a misunderstanding that some fans were given special treatment as they were asked to be interviewed for IU's first documentary.