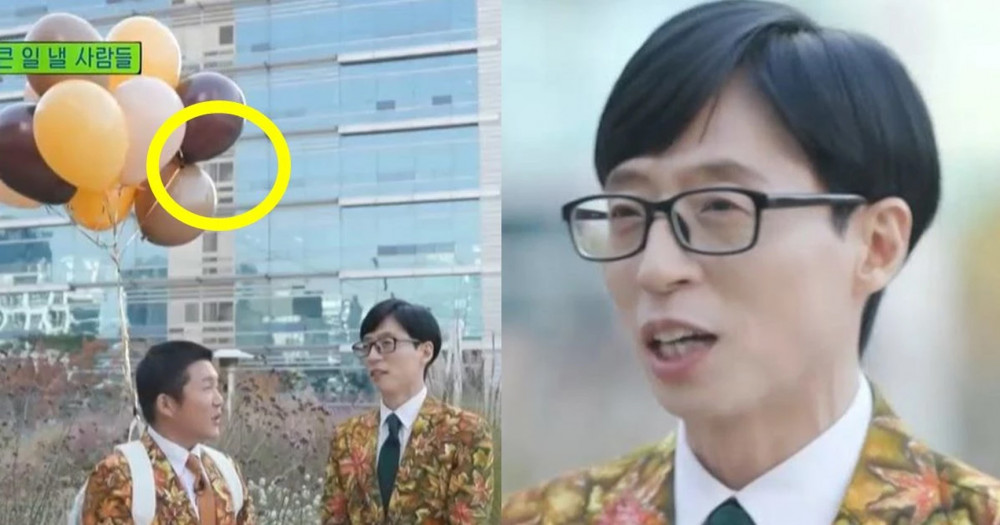 It was revealed that Yoo Jae Suk had always taken some props from 'You Quiz On the Block' after the filming, and Yoo Jae Suk recently revealed the reason why.

On the new episode of the tvN entertainment program 'You Quiz on the Block' that aired on December 1st, Jo Se Ho appeared with balloons attached to his backpack as always. In regards to this, Yoo Jae Suk stated, "Those balloons will continue to be with Jo Sep (Jo Se Ho's nickname) even twenty years from now."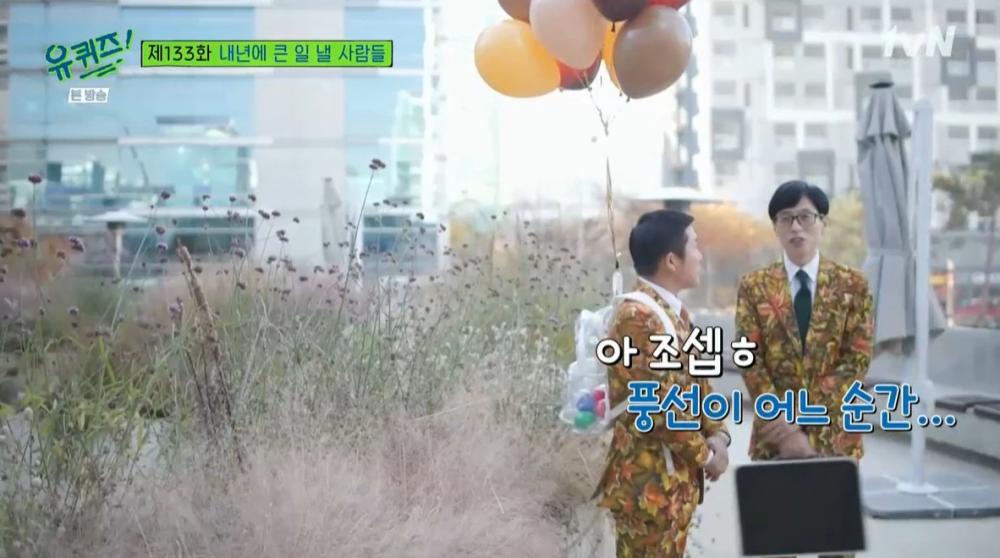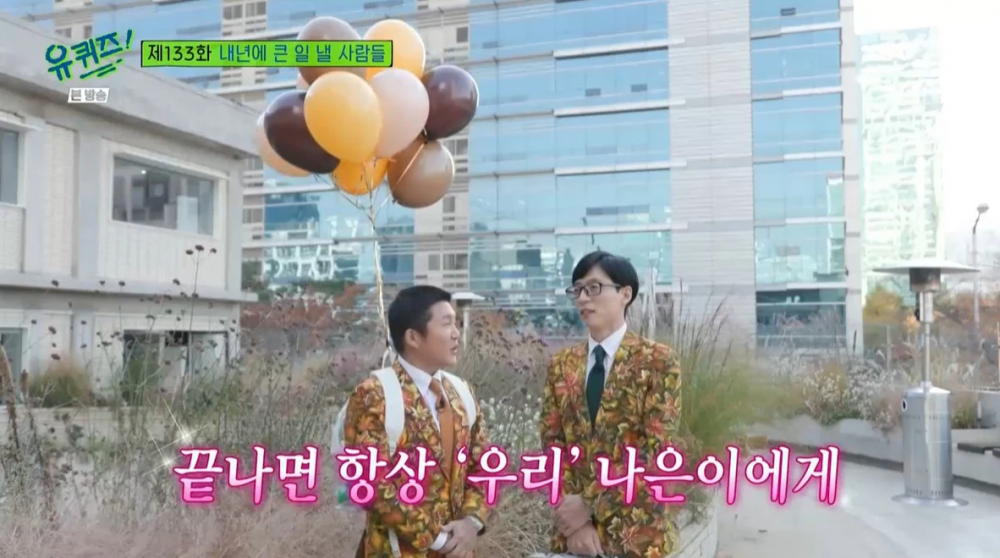 In reply to this, Jo Se Ho added, "When the filming ends, you always take them (the balloons) to your Naeun (Yoo Jae Suk's daughter)." Yoo Jae Suk elaborated, "I always take the balloons. I'm thankful that I am allowed to take the balloons."

It was revealed that Yoo Jae Suk personally takes the balloon props after the filming finishes so that he can bring them to his daughter. As he shared this fact, Yoo Jae Suk made a wide smile and expressed his affection for his daughter.
Meanwhile, in the latest episode of 'You Quiz on the Block,' actor Choi Woo Sik and art director Min Hee Jin appeared as special guests.