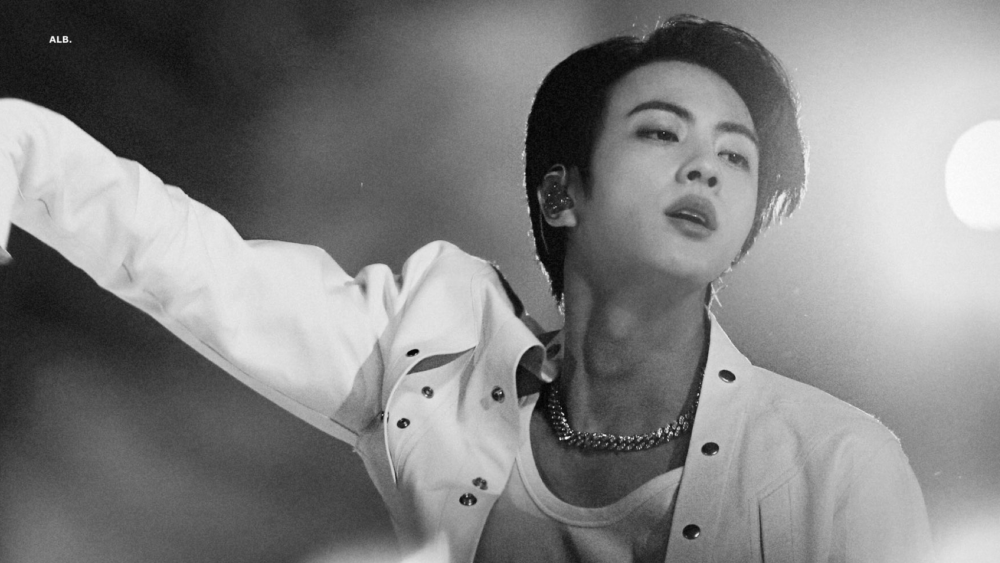 "Yours" by Jin became a major global success especially considering that it's a Korean OST. On November 24, it got released in the 2nd biggest music market in the world - Japan. Right after the release, it broke multiple records on multiple streaming and charting platforms in Japan, despite the song having no promotion in the country.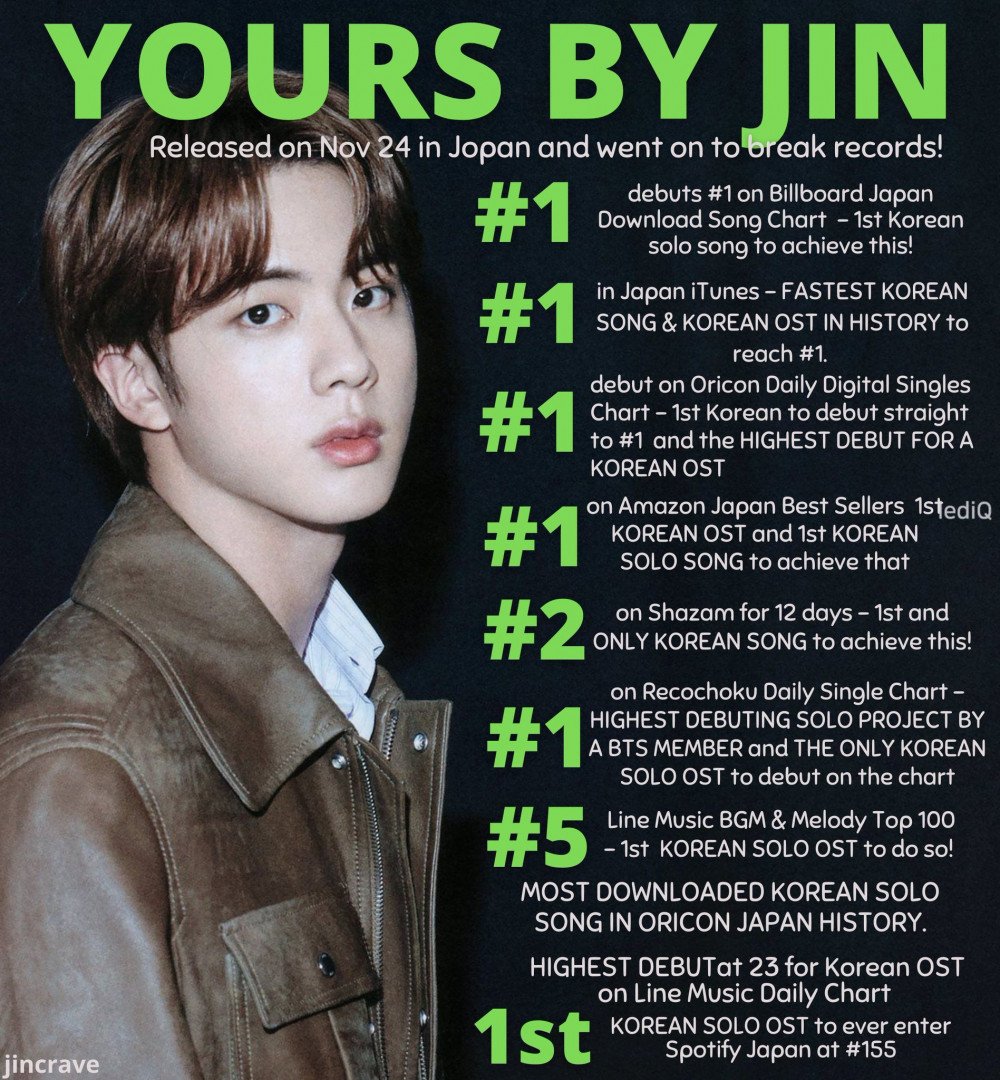 "Yours" became the first Korean OST in history to enter Billboard Hot100 Japan. It debuted at #66 on the chart. Jin also topped the Billboard Download Daily chart and ranked #4 Billboard Download Weekly Chart.
"Yours" also debuted #4 on the Oricon Weekly Digital Chart, becoming the highest solo song entry for a BTS member.
Jin proved himself as a super popular artist in Japan, achieving great success with an unpromoted OST in Korean.
Previously, "Yours" established itself as a smash hit on Japanese platforms.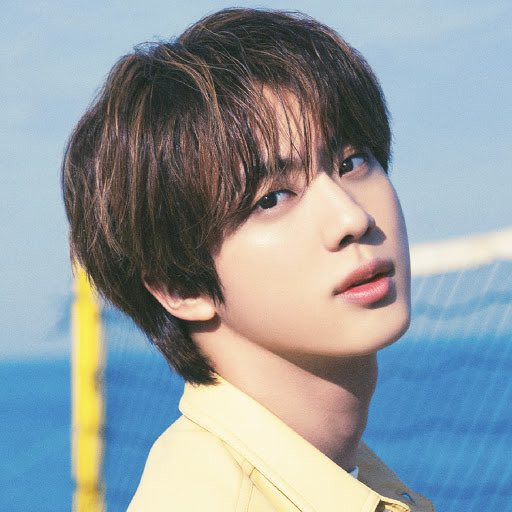 Just in 2 hours, "Yours" has reached #1 on iTunes and stayed there for 46 hours (the first Korean solo song), while setting the record of staying #1 on Shazam Japan for 16 days (and counting), being the first Korean song to do so. "Yours" ranked #1 on Billboard Download Song Chart Japan, being the first K-pop solo song to achieve it. It has debuted #1 on Oricon Daily Chart, which is the biggest music platform in the country (the 1st Korean OST). "Yours" became the most downloaded song in a single day on Oricon, surpassing all the other K-pop solo songs in history. "Yours" topped Amazon sales of Japan which was never achieved by any K-pop solo song before. "Yours" ranked #2 on Ricochoku Daily chart (first OST), #5 on Line BGM and Melody, #23 on Line Music Daily, becoming the highest and longest charting solo project on all streaming platforms of Japan.