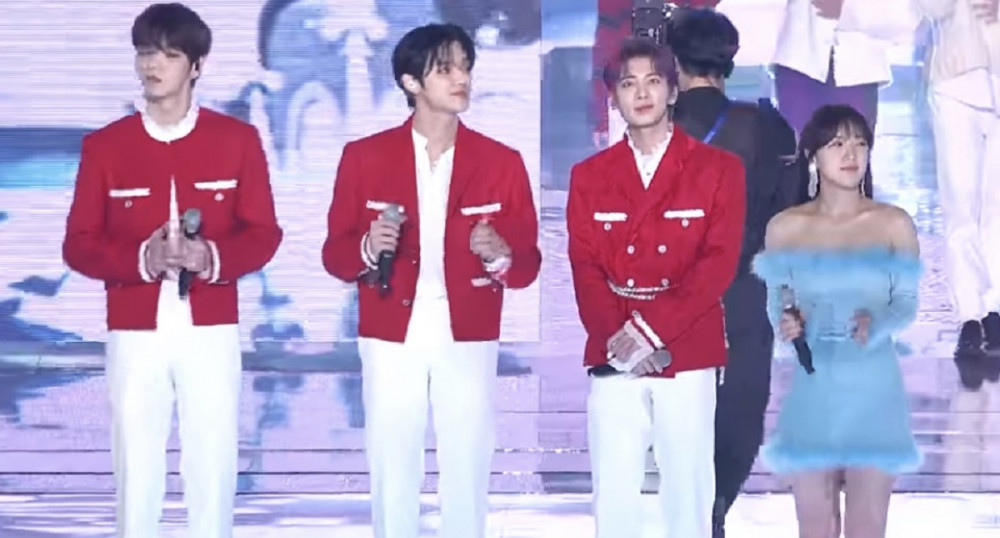 The members of TXT and Wendy are making netizens' hearts flutter.
During this year's SBS 'Gayo Daejeon', TOMORROW x TOGETHER's Yeonjun and Taehyun stood next to Red Velvet's Wendy while singing the opening song together. Wendy, who has already stirred the web with her gorgeous visuals and vocals on this day, reappeared among netizen discussions with her height difference with the TXT members.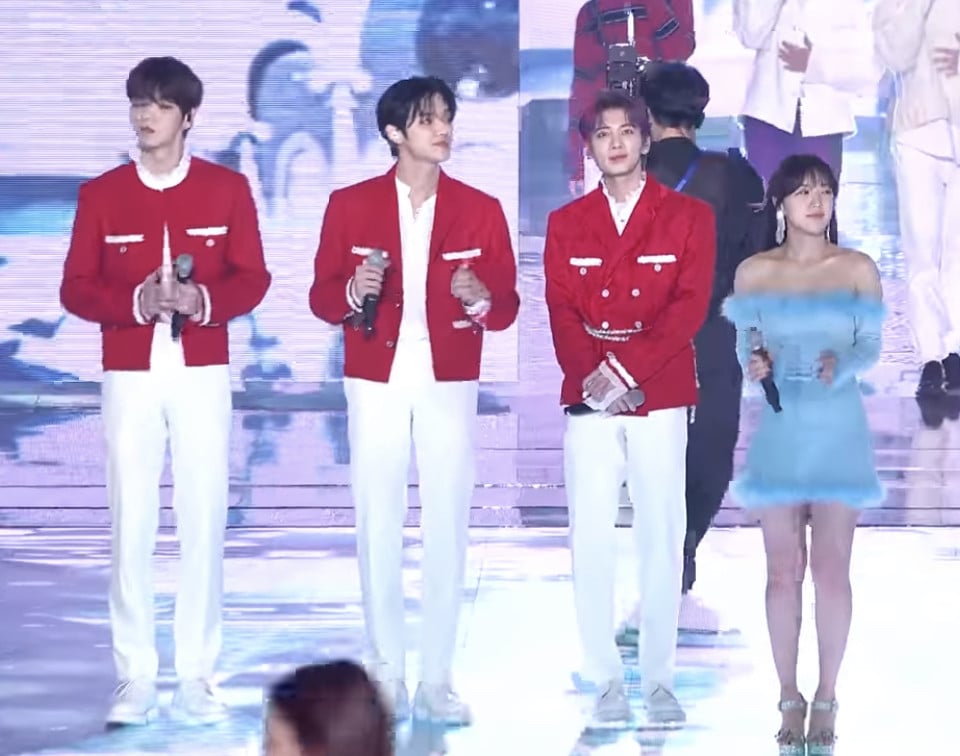 Compared to Yeonjun and Taehyun, Wendy looked like an actual "Wendy (from 'Peter Pan')", according to the netizens. Even with her high heels, she looked "tiny" next to the boys who were at least 177 cm and 181 cm tall.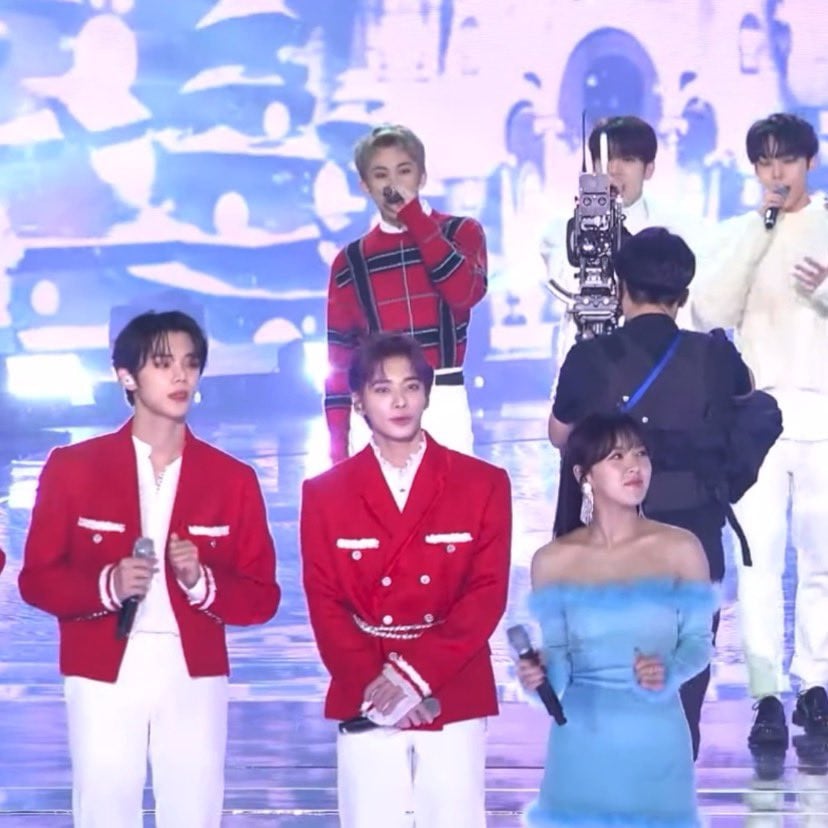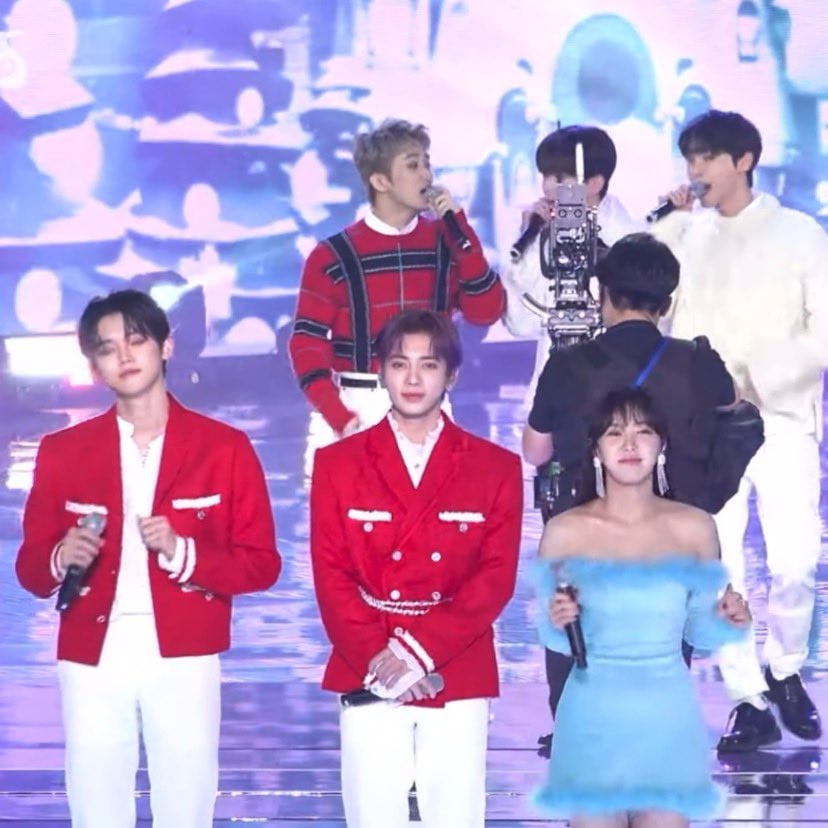 Netizens found this moment especially cute since they all looked like "dolls" in a winter tale and commented on Wendy's resemblance to 'Frozen's Elsa.
Some reactions include:
"Taehyun looks so much taller when he is not next to the other TXT members"
"Look at their (the boys') shoulders...my heart is fluttering"
"Wendy looks like a fairy and the TXT boys have such good proportions"
"My heart T___T"
"I know Wendy is especially petite but standing next to her the boys look so tall"
"My heart is fluttering"
"Wow...TXT's long legs..."
"The physiques of the boys are no joke"