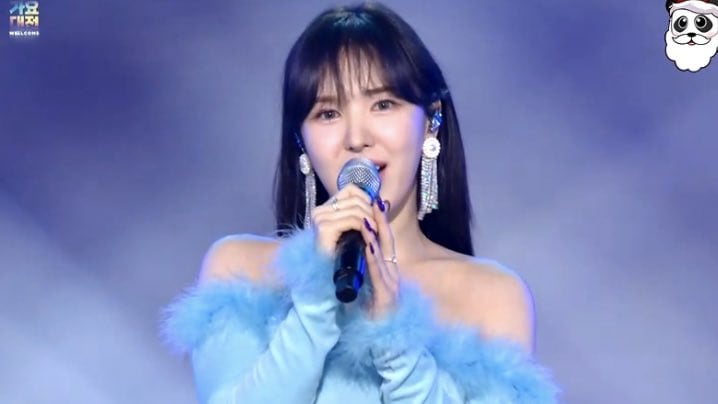 It's no surprise that Red Velvet's Wendy has gained a lot of praises after performing live—it's now normal for her to be praised in every performance.
On December 25 KST, SBS Gayo Daejeon was held this year, Wendy performed Mariah Carey's 'All I Want For Christmas Is You' as the opening act for the stage collaboration of the performing artists at the ceremony
.
Wendy is, again, being praised by netizens all over the world, they commented:
"I've never been this amazed in my entire life!"
"She slayed it once again!!!"
"Wendy is a singer, she's good because she's WENDY, not because she's from that company."
"Wendy is like a diva..."
"I really got goosebumps hearing her versatile voice."
"Wendy always sounds better live than the studio version."
With how Wendy performed and delivered her soothing, versatile, and clear vocals, Wendy proves she is way above the standard. She's one of the hot topics on Twitter as of the moment, flooded with clips of her singing 'All I Want For Christmas Is You' and 'When This Rain Stops.' Wendy is currently trending with over 100,000 tweets worldwide.