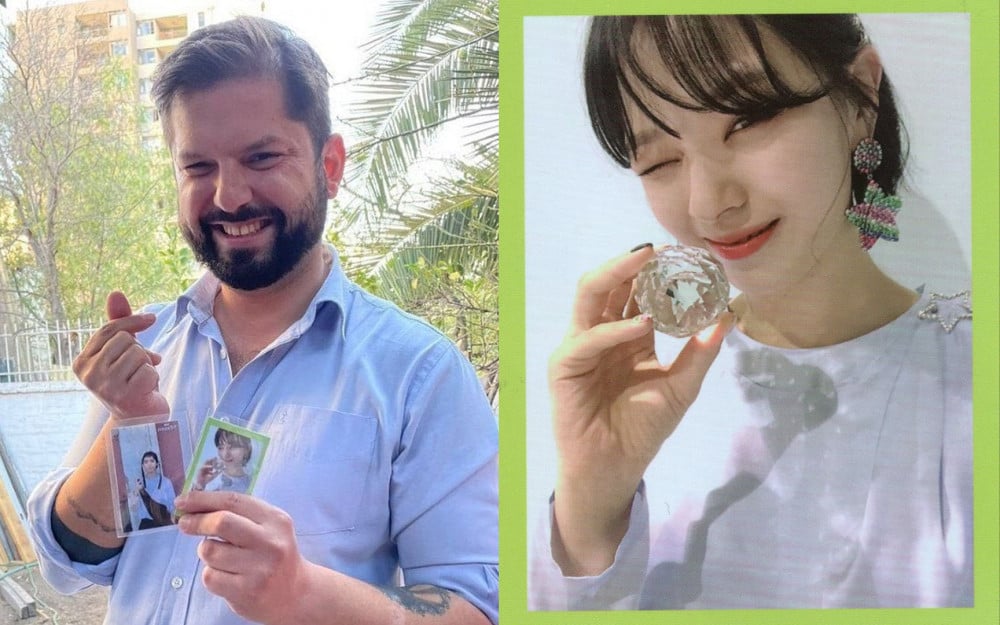 A photo of Gabriel Boric, who was elected president of Chile, holding a photo card of the group 'TWICE' is drawing attention.

Recently, Chilean President Gabriel Borich took a picture of himself holding a photocard of TWICE's Jeongyeon, and his photo is circulating around social media platforms garnering much attention.
In the photo, the president is smiling brightly while holding Jeongyeon's photo card in one hand and holding up the finger heart popularized in Korea in the other hand.
Netizens who saw the photo gathered to an online community and commented, "It's so cool that a president of another country is holding up Jeongyeon's photocard," "The killer point is that it's not a photoshopped photo," "He's even holding up the finger heart," and "I heard ONCEs asked him to take that photo, lol."

Earlier, Gabriel Borric was elected president of Chile, an emerging economic powerhouse, on the 19th. Born in 1986, he became the youngest president in the world. He will lead Chile for four years after taking office next year.

Meanwhile, it was recently announced that Jeongyeon will not be participating in the concerts in Seoul due to health reasons.