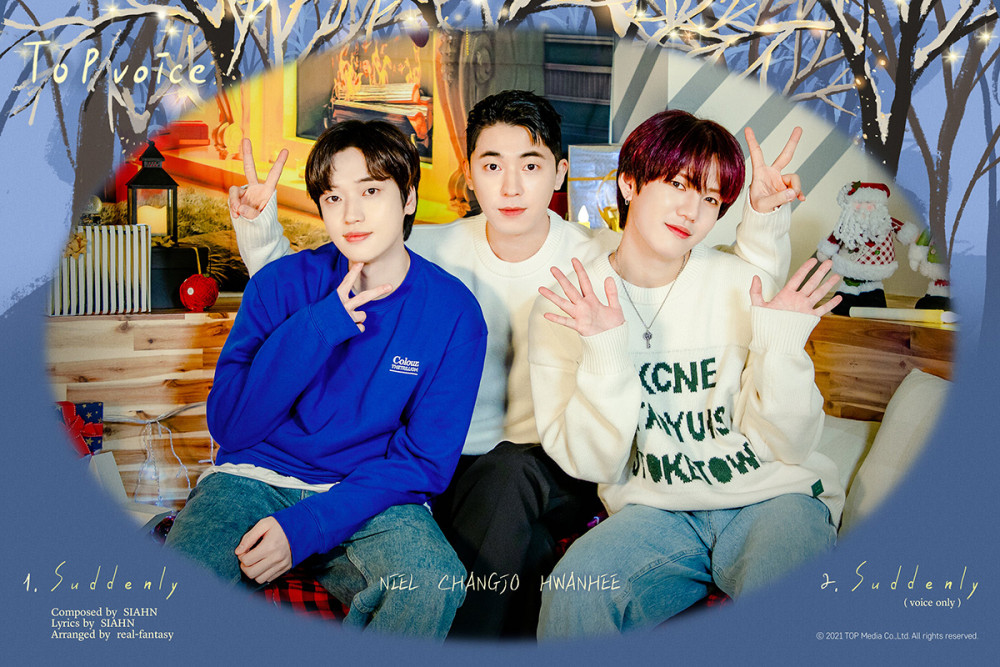 TOP Media labelmates TEEN TOP's Niel, Changjo, and UP10TION's Hwanhee have finally met up for a collaboration project!
The first of many label-wide collaborations to come, the 'TOP Voice' project will kick off on December 10 at 6 PM KST with "Suddenly", sung by Niel, Changjo, and Hwanhee. These TEEN TOP and UP10TION members represent TOP Media's vocal powerhouses, and they'll be testing their chemistry out with a remake of J-Walk's "Suddenly", originally released in 2002.
Another unique aspect of the TOP Voice project is that the release will also include a 'Voice only' version of "Suddenly", a track which contains only the singers' voices, no instrumentals.
Can't wait for Niel x Changjo x Hwanhee's collaboration track, "Suddenly"!