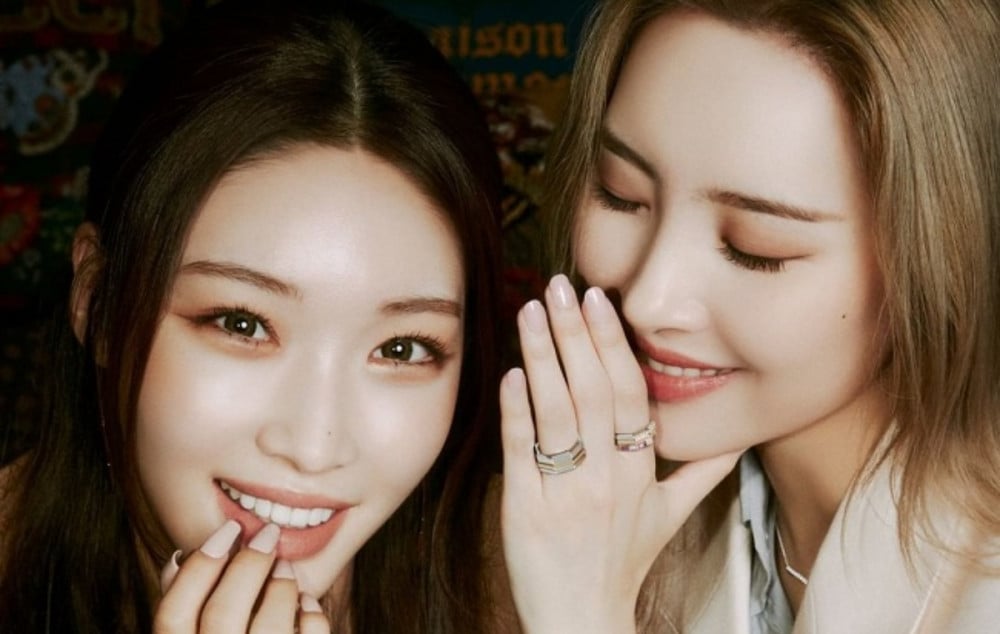 Sunmi and Kim Chung Ha showed off their elegant charms in a special feature for 'Vogue Korea'.

On December 15, 'Vogue Korea' took to their official Instagram to reveal photos of Sunmi and Kim Chung Ha, wearing Gucci's new 'Link to Love' jewelry collection, captivating with their elegant beauty.
Meanwhile, Kim Chung Ha recently released her special single "Killing Me" in November, while Sunmi released her new album '1/6' in August of this year. Both acknowledged as 'K-pop queens', Sunmi and Kim Chung Ha continue to receive love from fans all over the world.